We here at CorkSport are excited to offer 2014-2018 Mazda 3 Sedan owners another exterior mod to add to your build. The new addition to the lineup is the CorkSport Trunk Lip Spoiler which replaces the small and hardly noticeable factory lip. The CS Trunk Lip offers a larger profile that flows nicely with the back of your Mazda to give it a more aggressive appearance. Available in both Carbon Fiber and FRP you can select the best option that will work with your build. More details and pictures of the new CS Trunk Lip Spoiler for the Mazda 3 can be found below.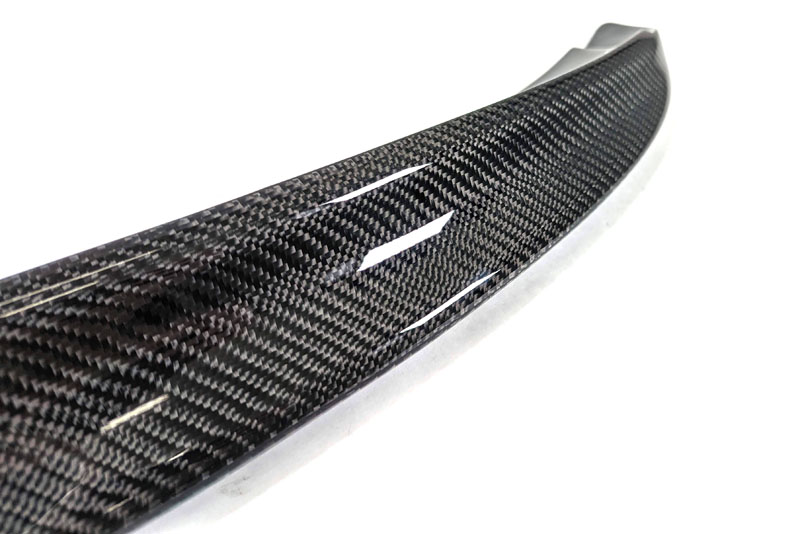 The CS Trunk Lip expands upon the OEM lip to provide a much more prominent and pronounced profile. Also, fitment of the CS Trunk Lip is right in line with the factory lip, so installation is straightforward without any surprises along the way. During the install, no modifications are necessary so you always have the option to return your car back to stock if needed down the road. The CorkSport Trunk Lip also includes the necessary double sided tape to secure the trunk lip so installation can be completed without any interruption.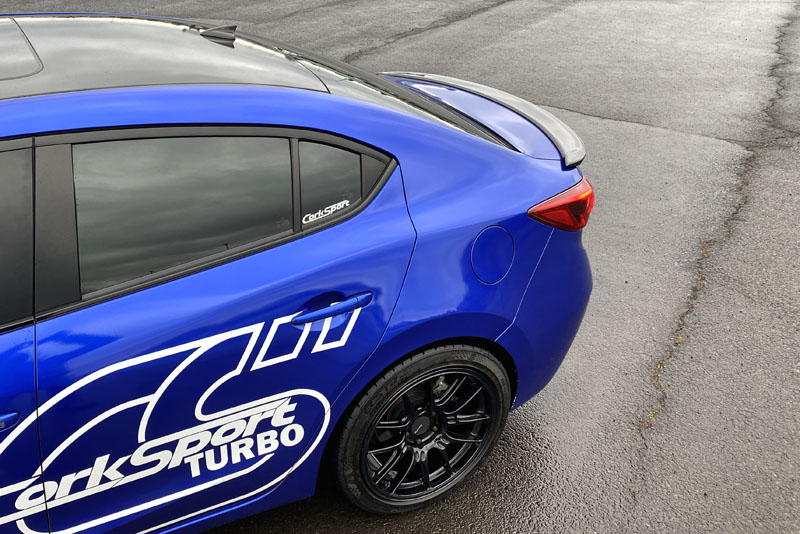 The CS Trunk Lip is available in two separate materials. These include a carbon fiber version and a full FRP version. Both CS Trunk Lip Spoilers start out with a base layer made of fiberglass and in the case of the carbon fiber lip, it then gets overlaid with twill weave carbon fiber of course. The carbon fiber lip is then coated in a UV-resistant epoxy resin to give it a high gloss finish as well as protection from the elements.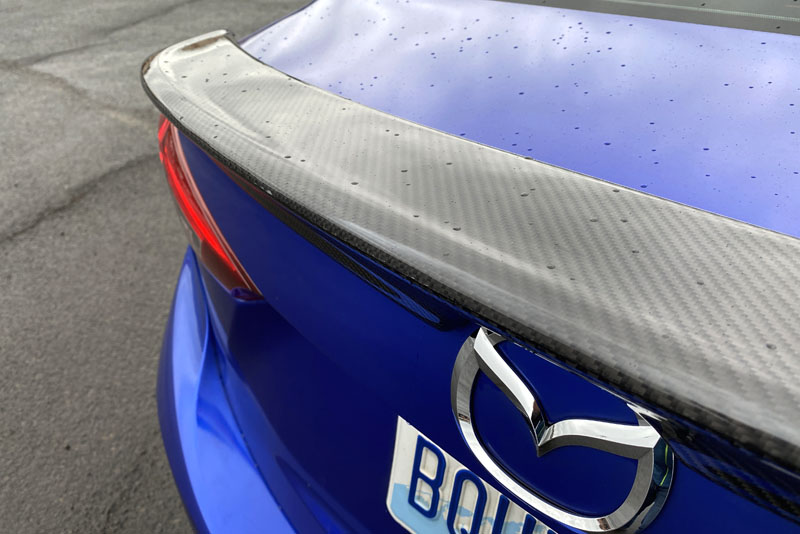 The full FRP lip comes in a grey primer which will need to be prepped and sanded. It can then be painted or wrapped with vinyl to achieve whatever look you're after for your 3.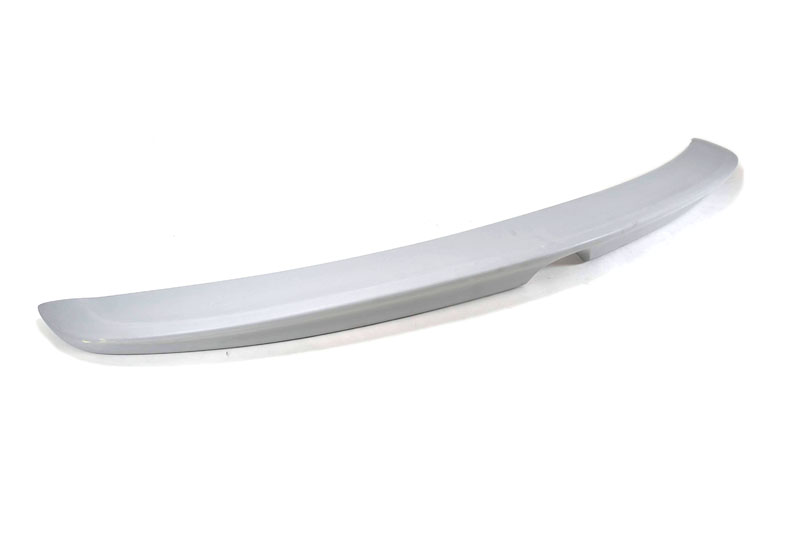 If you're interested in adding the CorkSport Trunk Lip SPoiler to your Mazda 3, you can head over to the product page to see more angles of the Mazda 3 Trunk Lip Spoiler installed. We are also available if you have any questions about the trunk lip, so feel free to reach out!
Connect with us
Get the Carbon Fiber Trunk Lip
The new Carbon Fiber Trunk Lip is designed to be durable and light weight. Choose between a primer painted lip or the carbon fiber weave. You'll enjoy the style of this OEM designed spoiler.
You may also like
Summary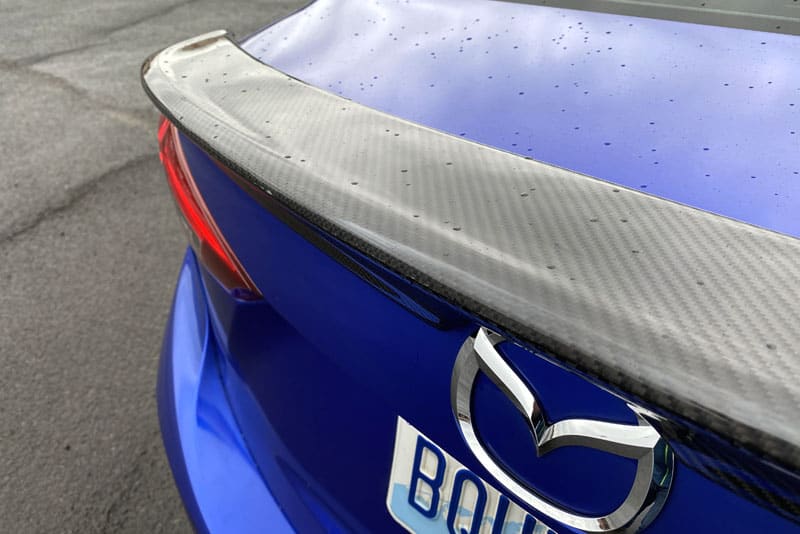 Article Name
The Beautiful New Carbon Fiber Trunk Lip for the 3rd Gen Mazda 3
Description
We are excited to offer 2014-2018 Mazda 3 Sedan owners the Carbon Fiber Trunk Lip. Beautiful dark twill weave is the perfect match to any style.
Author
Publisher Name
Publisher Logo