I had a chance to attend the aptly named Sno-Drift Rally the on Jan 28th and 29th in Michigan. Man it was cold too with the high temperature of 16 degrees. The rally is run around (and in) Lewiston and Atlanta Michigan which is in the middle of nowhere (see map below for the middle of nowhere)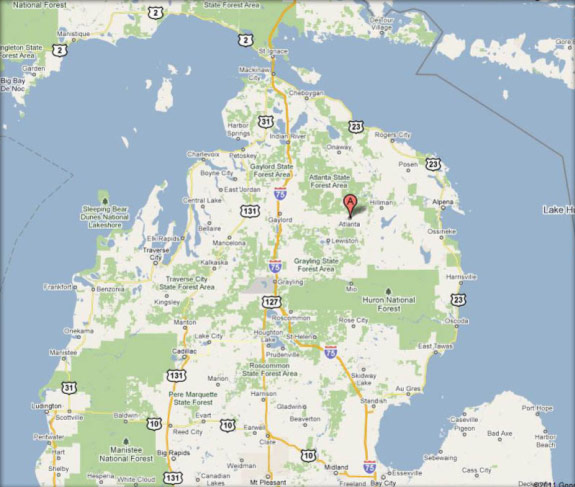 I attended the event as a guest of Thayer Mazda who is a sponsor of the event. Thayer Mazda supplied the green light car for the for Rally America to use. Thayer took a 2011 Mazdaspeed 3 which is sponsored by CorkSport and Mazda and built it from the ground up.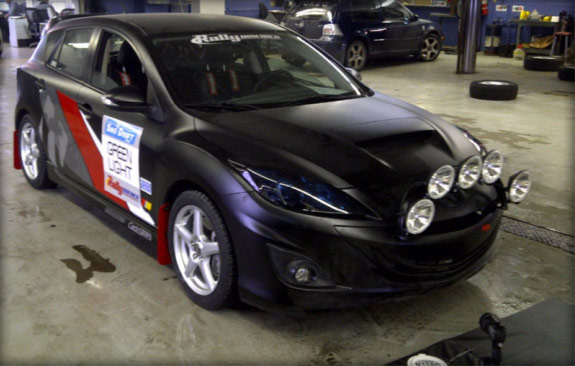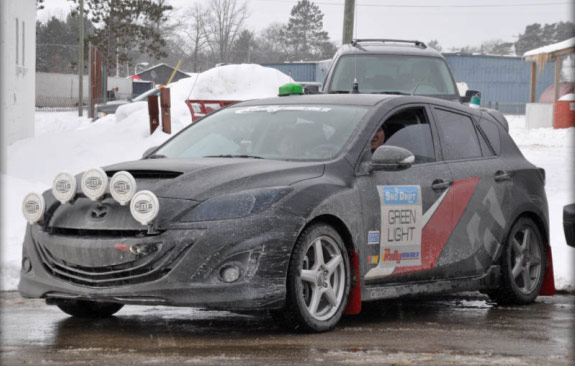 The Mazdaspeed 3 is equipped with the CorkSport Mazdaspeed 3 SRI, CorkSport SRI Airbox w/ Carbon Lid, CorkSport 80mm Catback Exhaust, CorkSport Skid Plate, CorkSport Urethane Exhaust Hangars, and CorkSport Motor Mount Inserts.
There were two Mazdas competing in the Sno-Drift Rally, a 2008 Mazdaspeed 3 driven by Wyatt Knox and a 1988 323GTX driven by Erik Zenz. The Mazdaspeed 3 was on pace the first day to challenge for the 2wd G5 title but a flat tire and some difficulty with snow and ice changing the tire held them up. On Saturday Wyatt fought back to get to 4th place in 2wd and 18th overall. Not too bad when there were 45 cars that started the event and a good half of them were 4wd models.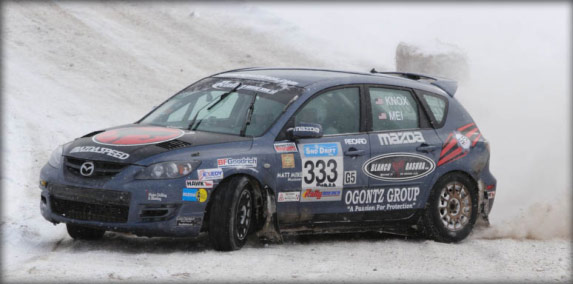 Photo credit Lee Sam
At the super special stage a lucky 2010 Mazdaspeed 3 owner got a chance to take his car out on the course for a quick lap after the rally cars had finished up.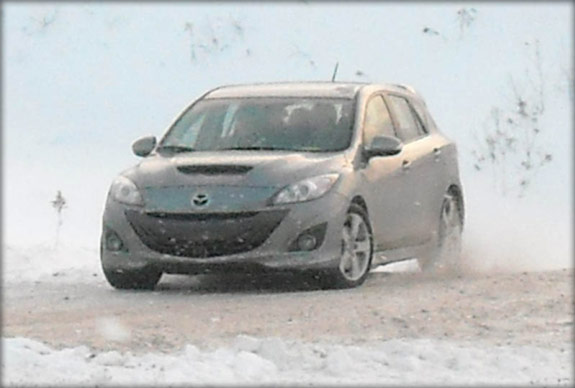 The super special spectators got a special treat with a guest appearance of the "Stig" who was accompanied by an attractive (freezing) lady.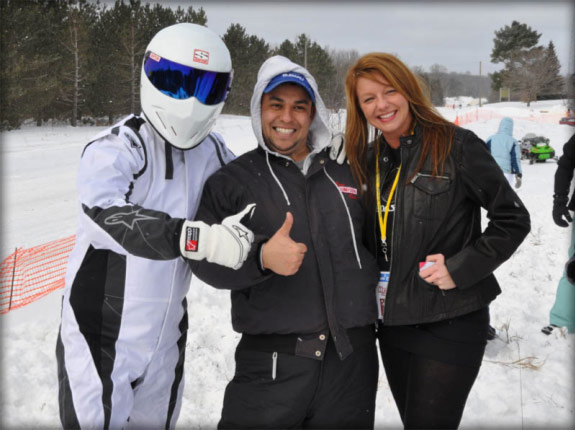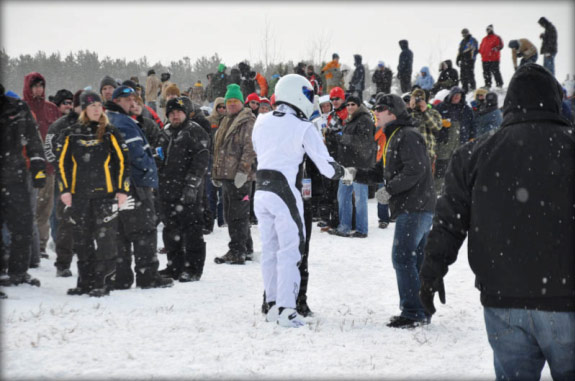 I would like to give a big thanks to Thayer Mazda for bringing a massive tent with power to the super special stage. They had heaters, a DJ, two couches, two big screen TVs, and a Mazda 2 parked inside the tent. Everyone was welcome to warm up in the tent and enjoy the extra comforts provided.

The rally was a great event to attend. If you are anywhere near the Sno-Drift Rally next year I recommend attending. Just make sure you bring some warm clothes.
– Derrick