Debuting at the Canadian International Auto Show this weekend, the 2012 Mazda 3 received numerous changes from its predecessor. The most visually obvious change is the new front bumper. Mazda went from full grin, to a more laid-back smirk along with changing up the fog light bezels to flow with the new grill. The change is not a drastic one, but may help convince on the fence buyers who were not in love with the happy face of the 2010-11 3's. The rear end also received some slight lipo in the form of a slightly redesigned bumper and some new taillights. Mazda will also be offering new designs for the 16 and 17 inch rim options (One option shown below).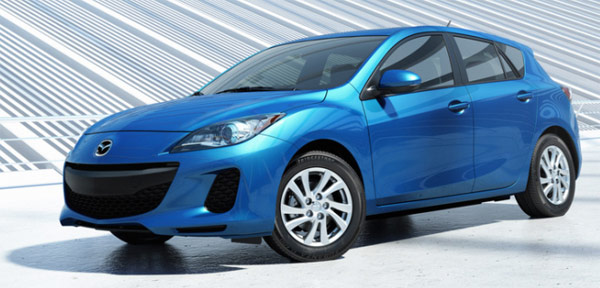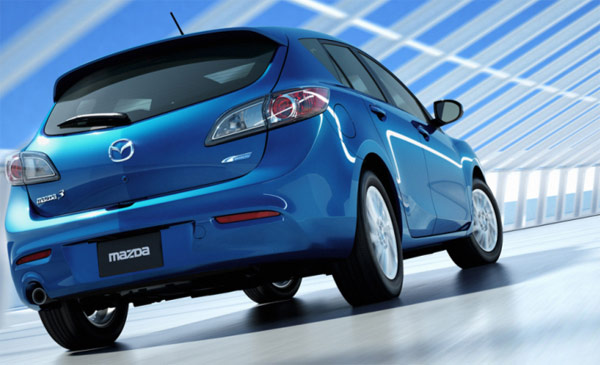 The 3 will also get a slight brow lift in the form of some redesigned headlights. The most obvious change being that they will no longer have the "arrow" on the inside of the projector housing.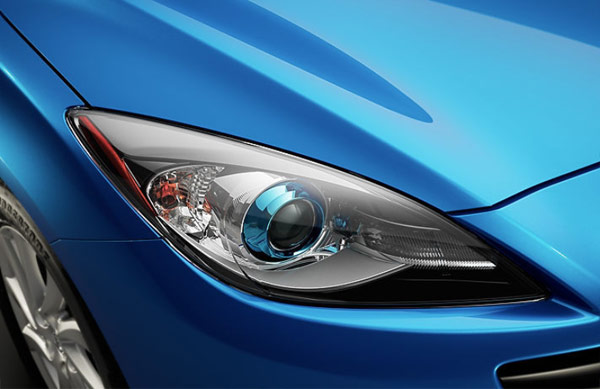 The biggest change, in my opinion, is not something that can be easily seen from afar. The 2012 Mazda 3 will receive a heart transplant in the form of the all new Mazda engine with Skyactiv technology. The engine features a low-friction block with an ultra high compression ratio of 14.0/1. It can also recirculates exhaust gases back into the engine for decreased emissions. Future plans for this engine include idle-stop and regenerative braking, with the possibility of a hybrid in the works. Displacement, fuel efficiency, power and torque numbers have yet to be released.

As an engineer at CorkSport, I am excited to see the final production 2012 Mazda 3 in person and hopefully get some great new products released for it as well.
– Jake