One thing I have noticed over the years how much the little things can make a big difference in the appearance of a car. Take our Mazda 2 for example, as we got it ready for the Portland Auto Show.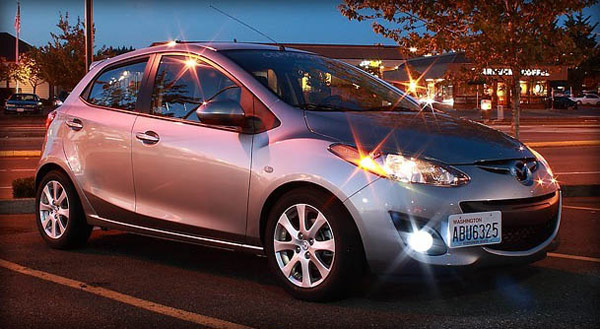 Before the AutoShow
Our Mazda 2 has H&R lowering springs, a CorkSport license plate relocation kit, H&R wheel spacers, J-Spec tail lights, and a CorkSport LED light kit installed for the visual/exterior mods but it still looked like a Mazda 2 you would find on the street. To spice up the car we added the CorkSport graphics, 5 Zigen wheels with Kumho tires, and replaced the hood which had some minor damage from a re-tread incident. Those items really transformed the look of the 2 into something that really gets attention while driving. I can see people giving the car double takes while I am driving past which makes driving the 2 even more fun.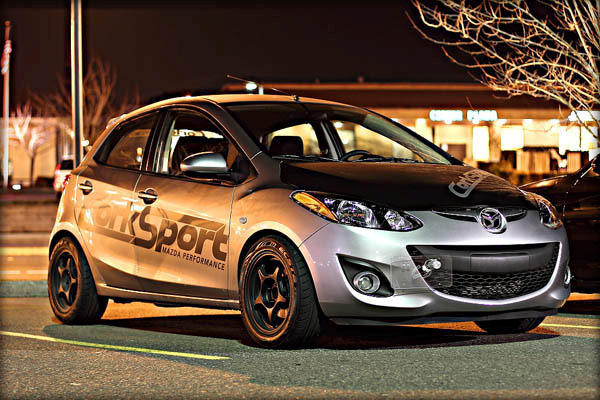 Auto Show Prepped
To get a whole list of what we have done with the Mazda 2 be sure to check out our Mazda 2 Project Page for a step by step modification list of what we have done.
– Derrick