I have had quite a few "I remember you" moments this year. What I have noticed is that customers from back in the MX-3 heydays have been calling up and picking up parts for their newer Mazdas. Most of the cars have been Mazdaspeed 3s or Mazdaspeed 6s but there have been some RX-8 owners in there too. When I say back in the MX-3 heydays I mean 1998-2001, the early years of CorkSport. This was when the import market really was taking off. Back when drag racing imports seemed to be the trendy thing to do with your car.
It is fun to spend some time chatting about old events like the MxWest meets in B.C. or meeting up with customers at the import drag races in Oregon and California when people call or email.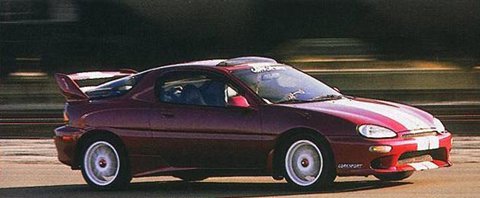 It really makes my day to see a note on an order saying "long time customer" in the order referral field or getting a phone call from someone I haven't spoken to for over 6 years who has questions about some of our new parts. I have a pretty good memory so if has been a while since you have called or ordered feel free to mention it. There is a good chance I will remember you.
– Derrick