Project MS6 was purchased used off of Craigslist with almost 90k miles on it in early 2012. It is an '07 Mazdaspeed 6 GT and was completely stock when it was picked up. Since this is not a new car and has been available for many years you're likely already familiar with what the car was from the factory. It has the same turbo charged power train as the MS3 but is an AWD sedan and is larger and heavier than the MS3.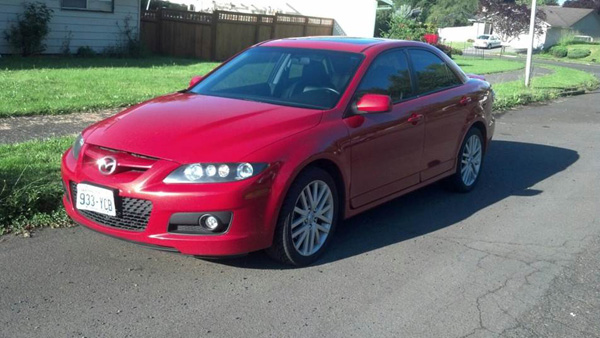 The first thing we did to it was what anyone modifying a car should start with, the CorkSport Stage II Intake with Turbo Inlet Pipe. Within a week we had also added an HKS BOV and well as one of our Top Mount Intercoolers.
Our engineering department jumped straight into development mode and within the first couple of weeks we had a prototype CorkSport Short Shifter and Catted Downpipe on the car. Today, we are running a CorkSport Catted Downpipe with the factory cat back to keep it in sleeper status. It has a much better exhaust flow with close to factory noise levels.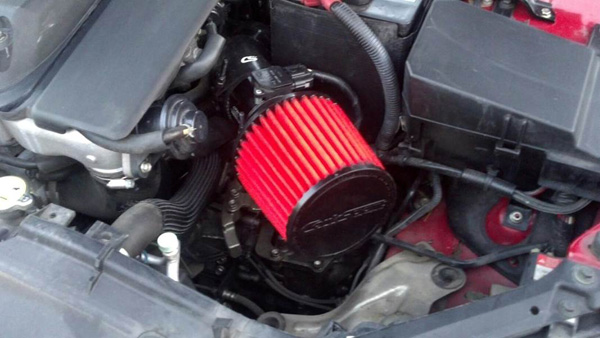 With the intake and exhaust systems both already upgraded we started testing some other products on the car. We fitted it with a CorkSport Oil Catch Can which proved incredibly valuable at getting 90k miles worth of condensation and such out of the crank case. We also began prototyping a Rear Motor Mount (just released this week) for the Mazdaspeed 6 and have been running it on this car for quite some time now. The Rear Motor Mount made a noticable improvement in throttle response. Changes in the throttle are felt instantly now instead of a second later after the mounts have absorbed some of the torque.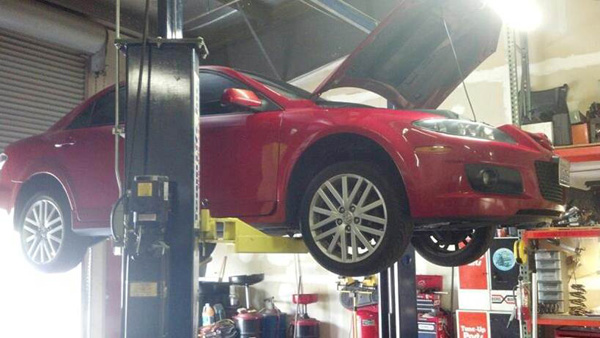 With the speed6 now able to breathe in all of the cold air it wants combined with the free flowing exhaust we have seen some serious power improvements so we thought we'd move on to making some handling improvements to complement it. We added the ever so important CorkSport Front and Rear Sway Bars which improved the handling of the car exponentially. Next, we wanted to get the center of gravity down a bit which we accomplished with a set of H&R lowering springs. Now that the Mazdaspeed 6 had a proper stance we thought it looked a bit odd with the factory wheels so we threw on a set of factory RX8 wheels.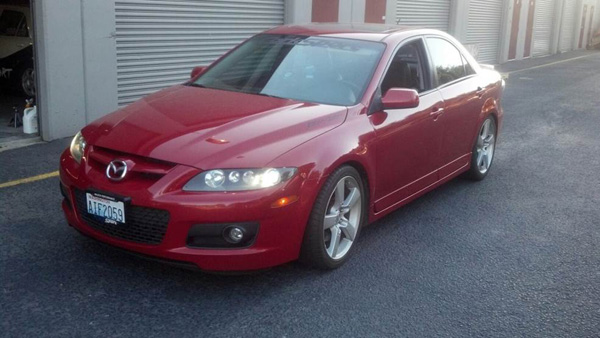 With future plans for this car in mind, we recently decided to upgrade from the CorkSport Top Mount Intercooler to the CorkSport Front Mount Intercooler for Short Ram Intake. Oh, and I can't forget the ever important CorkSport license plate frames and the vinyl across the windshield (I'm pretty sure the vinyl added +5 HP).
There is a lot more to come with this car as we're currently working on more prototypes for her that I can't talk about yet, but all of you CorkSport fans with MS6's, we haven't forgotten about you and there are great new products on the way!
Until next time,
Dustin