CorkSport is happy to announce the release of our all new CorkSport Catted Downpipe for the Mazdaspeed 6!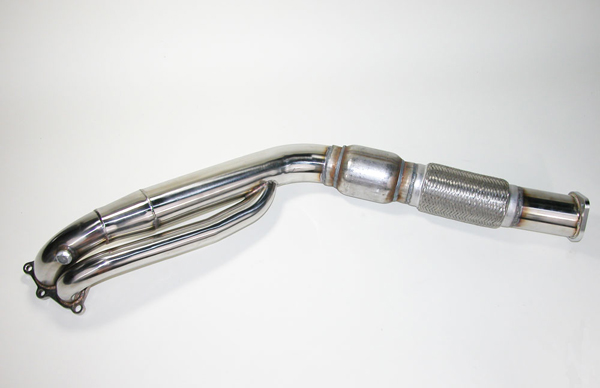 The CorkSport Mazdaspeed 6 Downpipe is designed to replace the restrictive catalyst in the stock downpipe and deliver improved exhaust flow for significant power gains and noticeable improvements in turbo response time and reduced backpressure. During initial testing, the CorkSport Mazdaspeed 6 Downpipe showed power gains of 26 horsepower and 32 ft. lbs. of torque at the wheels.
The CorkSport Mazdaspeed 6 downpipe is constructed from polished 3″ 304 stainless steel piping for lasting corrosion resistance and reduced heat transfer to the engine bay. Unlike many downpipes on the market the CorkSport downpipe uses a unique divorced wastegate design that will reduce boost spikes and exhaust flow disturbances due to waste-gate operation.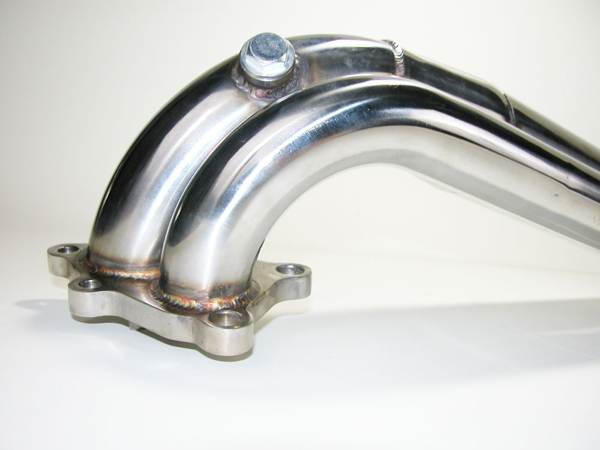 The new catted version includes a high-flow spun metallic 200 cell catalyst and three O2 bungs to allow for the addition of EGT or other sensors. The Mazdaspeed 6 catted downpipe also includes the addition of the CorkSport Mazdaspeed 6 Racepipe, adding to the value and power customers can expect to see from the addition of this part to their vehicles.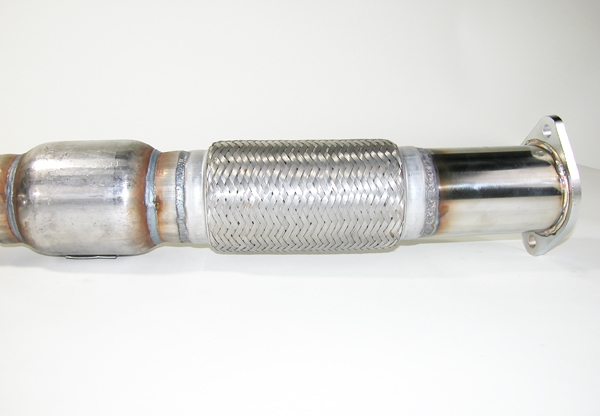 "If you have a turbocharged vehicle, adding a downpipe is one of the best modifications you can make to add power," said Rich Harris, President of CorkSport, "Our non-catted track version of the downpipe has been very popular with our speed6 customers so it only made sense to develop a catted version that daily drivers could enjoy as well."
The new optional catted downpipe is available for purchase from CorkSport's online catalog at https://www.corksport.com/corksport-power-series-mazdaspeed-6-downpipe-en.html