In honor of Valentines day, CorkSport wanted to release something red and shiney for you to give to your true love, your Mazda!
Now available, CorkSport Mazda 3 and Mazdaspeed 3 LED bumper light Kit! These premium quality light assemblies include 16 LED lights in each lens and are built for durability and reliability. Precision manufactured to match the OEM factory specifications, the CorkSport LED Rear Bumper Lights are easy to install and offer a perfect fit for your Mazda 3 or Mazdaspeed 3.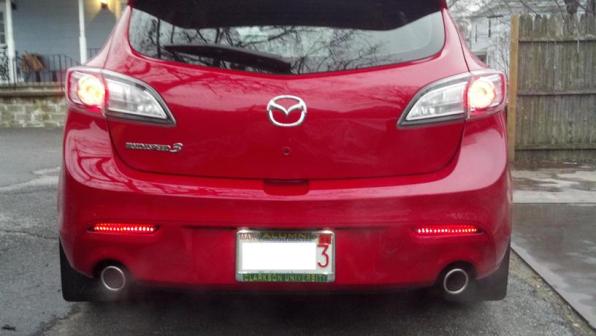 We developed the LED Bumper lights in response to a product request submitted by customer Andrew Parmenter and are pleased with the result of the development process and Andrews feedback and suggestions.   It's amazing how something as small as switching out the LED reflectors can have such an impact on the look of your Mazdaspeed 3.

We will be offering the kit for 2010-2012 Mazdaspeed 3 and 2010-2012 Mazda 3 models  in your choice of red or smoked lenses. The kit comes with color installation instructions and all of the needed hardware to install the part including the wiring connectors needed to wire the kit into your turn signals to connect the lights as a blinker.
For more information, check out our product listing at https://www.corksport.com/corksport-led-rear-bumper-lights.html