CorkSport is pleased to announce the re-release of the highly anticipated CorkSport Mazdaspeed Protégé downpipe!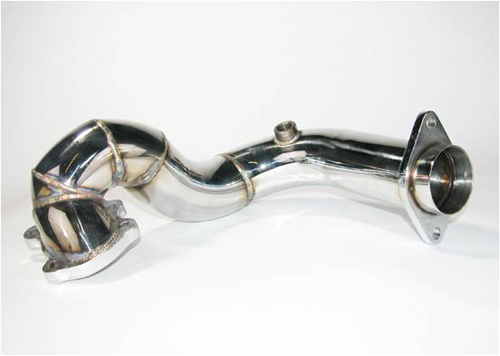 The CorkSport downpipe has been expertly designed to replace the restrictive piping of the Mazdaspeed Protégé stock downpipe. Mandrel bent 63mm piping is used to create smooth exhaust flow for dramatic increases in power. For lasting corrosion resistance and reduced heat transfer to the engine bay, the CorkSport downpipe uses polished T304 stainless steel and features TIG welds that offer superior arc and weld puddle control for a cleaner appearance and precise weld bead control.
The CorkSport Mazdaspeed Protégé Downpipe can be purchased today at the following link, https://www.corksport.com/corksport-power-series-downpipe-mazdaspeed-protege.html
The CorkSport Mazdaspeed Protégé Downpipe is just one of three parts that CorkSport has released in recent months to support the Protégé community.
Earlier this month we released the Mazdaspeed Protégé Intercooler Hose Kit designed to replace the stock rubber hose with strong, flexible, reinforced silicone that will allow for ideal flow in and out of the intercooler.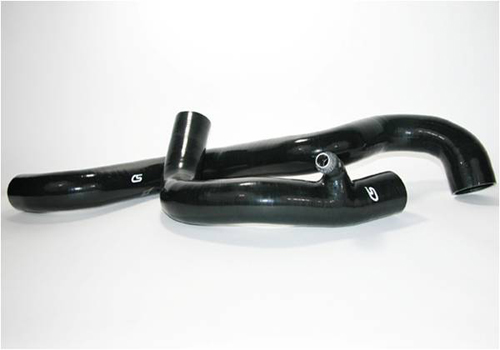 And late last year, CorkSport released the 2001-2003 Mazda/Mazdaspeed Protégé Skid Tray which will provide solid protection against rocks and road debris and is designed to prevent damage to key components of the undercarriage of the vehicle.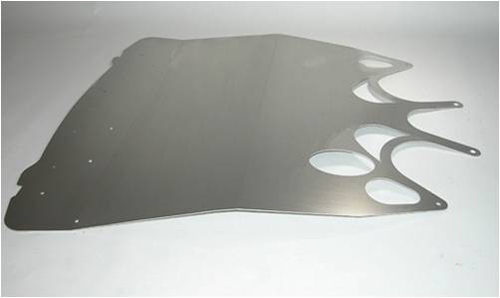 To learn more about these parts or the rest of our Mazdaspeed Protégé catalog, check out our catalog online at https://www.corksport.com/02-03-5-mazdaspeed-protege/