Tis the season for another CorkSport Sweepstakes — and what does every good little Mazda Guy and Mazda Girl want? Why, a new shift knob, of course!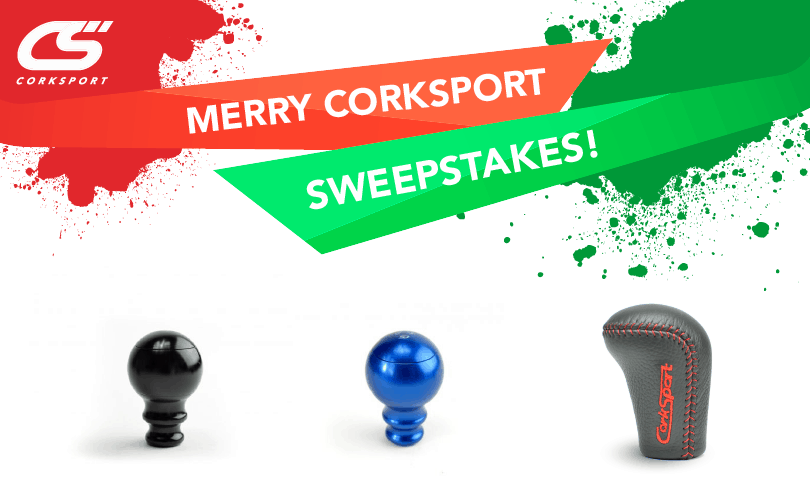 To celebrate the end of a great year, and the holidays before then, we're giving away one of our shift knobs: lucky winner's choice. You could pick our adjustable weight shift knob or our custom-stitched leather knob: Either works with any Mazda you drive!
Was a new Mazda shift knob on your wish list this year? If Santa doesn't come through, we might, though it's up to random chance. To enter, go to the CorkSport Facebook page, fill out a quick form, and you're in the drawing! Hurry, though. The sweepstakes ends at midnight pacific time, Sunday, January 3rd.
Happy New Year, and Merry CorkSport Sweepstakes!