In our annual pilgrimage to the East Coast, we attended the All Mazda Meet at Orange County Chopper this year on April 21st. The event was organized by Storm who works at OCC and drives a Mazdaspeed 3 (thanks Storm!).
This year had a record turnout of people with 262 Mazdas and 496 people signed up. The OCC parking lot and a chunk of the adjacent Hilton parking lot were full the entire day along with the overflow parking in the grass at OCC. You can get a good idea of the crowd size with the line to get the good bags.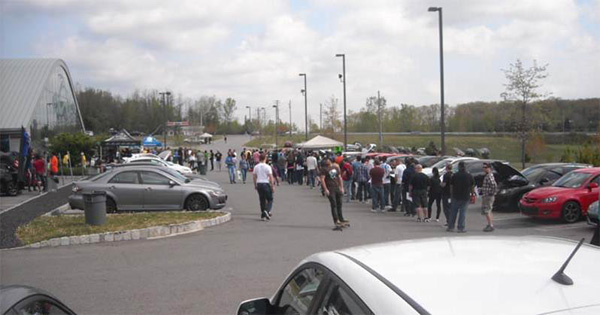 We saw a wide range of cars in attendance this year but the most popular by far was the 2010+ Mazdaspeed 3's. They were the singles largest group of Mazda model which attended overall.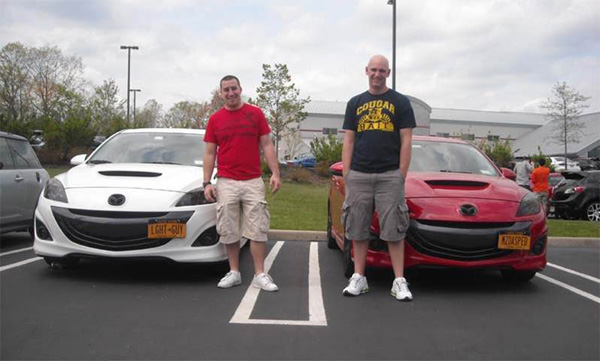 Enough talking for now, here are the pictures…
Domii's Mazda 2 repping in the CorkSport display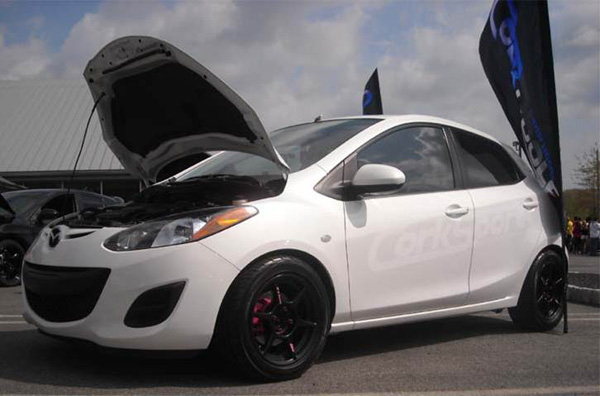 I hear the A-team theme playing in my head when I look at this Mazdaspeed 3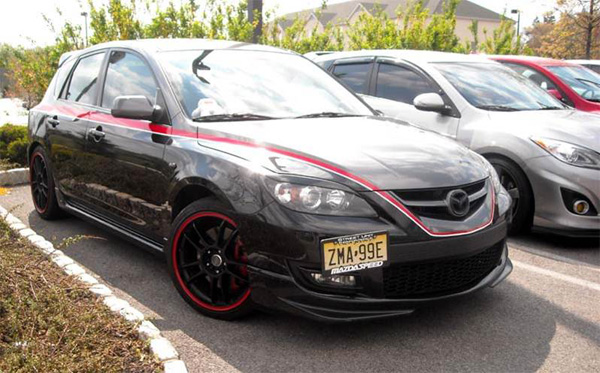 69,000 original miles on this Rx2 and it looked great!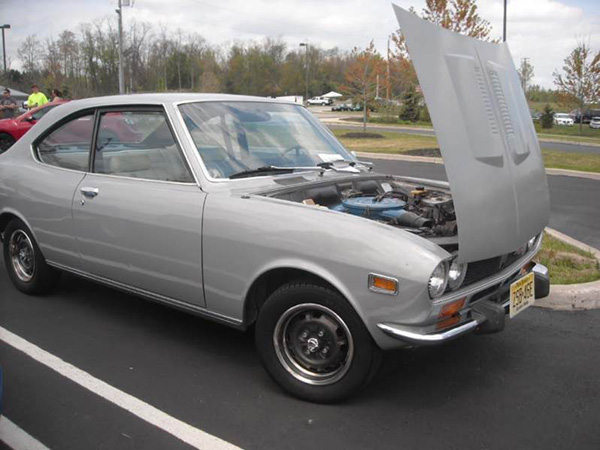 At the end of the day CorkSport had two awards to give away. The first was the CorkSport choice award (Unicorn trophy) which was given to Kevin F who has a great looking 2012 white Mazdaspeed 3.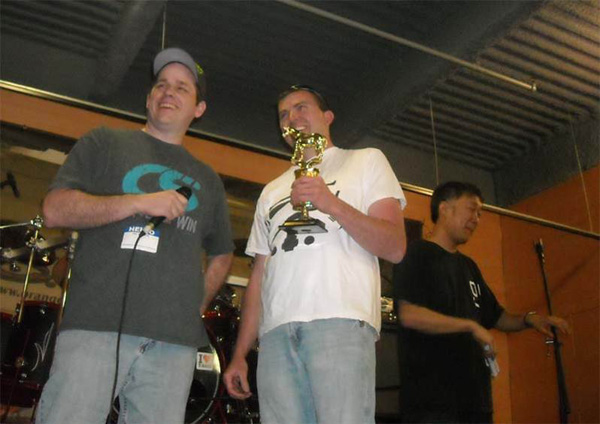 The second award we gave away for the CorkSport Senior Citizens Award which was given to Steve K. Check out the video of the award presentation below,
Big thanks to Storm for putting on the show again this year and to all of you who showed up to the event and we got to meet.
Derrick-
Want more pictures? Check out our CorkSport Facebook page.