At the LA Auto Show, Mazda unveiled the next CX-9 with one notable power aspect: a turbocharged 2.5 SkyActiv motor. Naturally, we couldn't help but speculate about what this means for the new 2017 Mazdaspeed 3. What makes this motor special is that Mazda has officially tipped its hat at a factory turbo motor, which could be the basis for the next Mazdaspeed 3 motor.
It doesn't look like much on the front side, but there are some promising aspects. With a center mounted throttle body, getting even airflow to all of the cylinders is an easier task compared to the last turbocharged motor Mazda offered in the Mazdaspeed 3/6 and CX-7.
The official power numbers are 250 HP on premium fuel and 310 torque. Mazda said you could run the engine on lower grade fuel resulting in only a decrease in HP (not torque) due to the design of the dynamic pressure turbocharger, which is used on this new motor.
Looking back at the CX-7, Mazda offered it with a smaller turbocharger to generate more torque at the expense of top end power. I expect to see a larger turbocharger fitted to the 2017 Mazdaspeed 3, which will get the stock power levels over 300 to start with.
Summary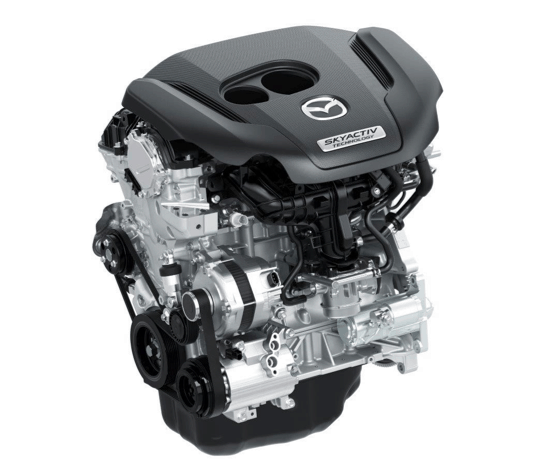 Article Name
2018 Mazdaspeed 3 Engine Rumors
Description
Could this be the new engine for the 2017 or 2018 Mazdaspeed 3?
Author
Publisher Name
Publisher Logo