Looking to take the next step on your MS3 journey and move beyond the limits of stock fueling?
Look no further than the CorkSport Auxiliary Fuel Tank for Mazdaspeed 3. We incorporated a ton of features into an aux fuel tank that sits in front of the driver's side front tire. By using rotomolded construction, we were able to maximize the volume and ease of use to really make a fantastic starting point for your fuel system. Be sure to read on for more info and check out the product listing for full details!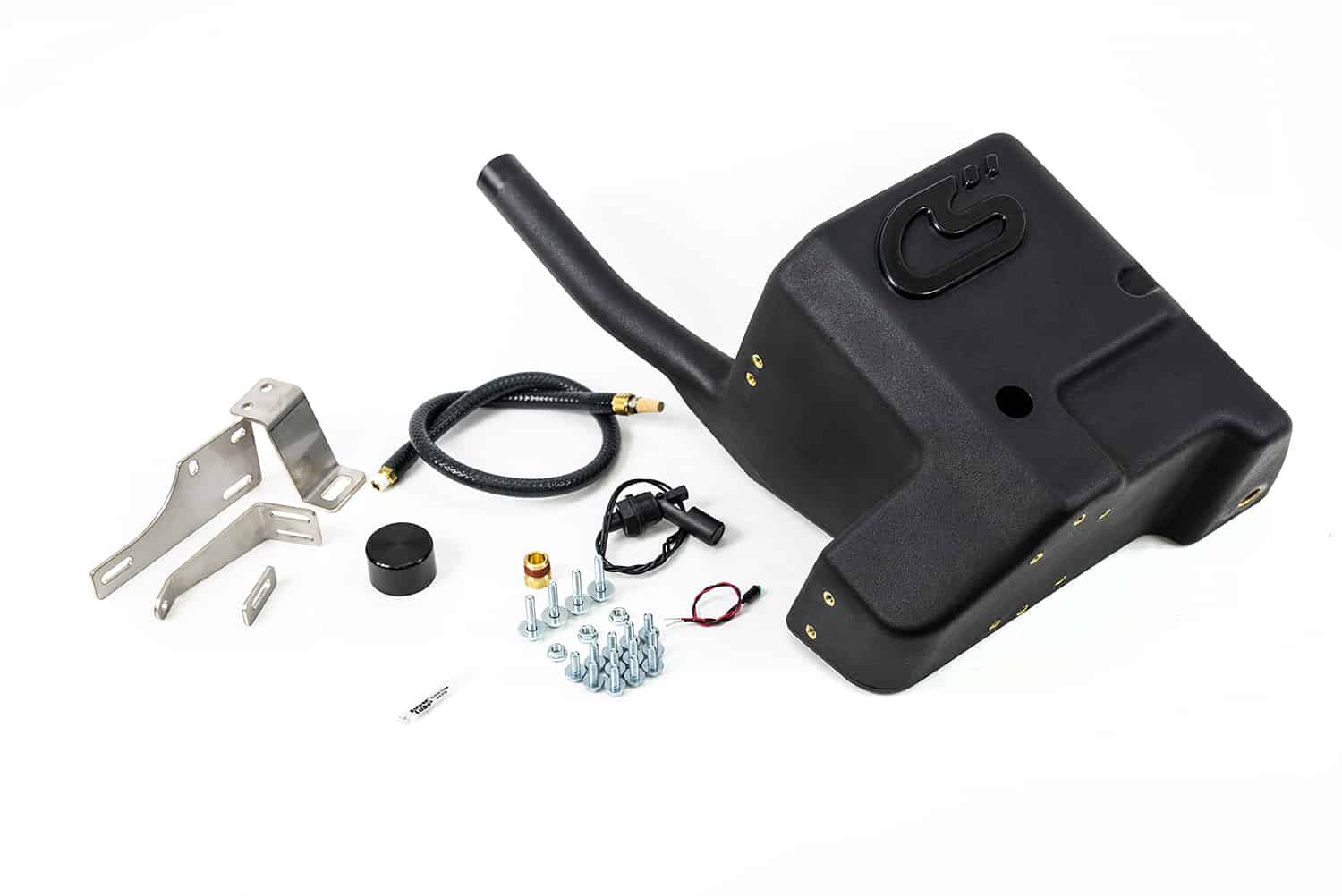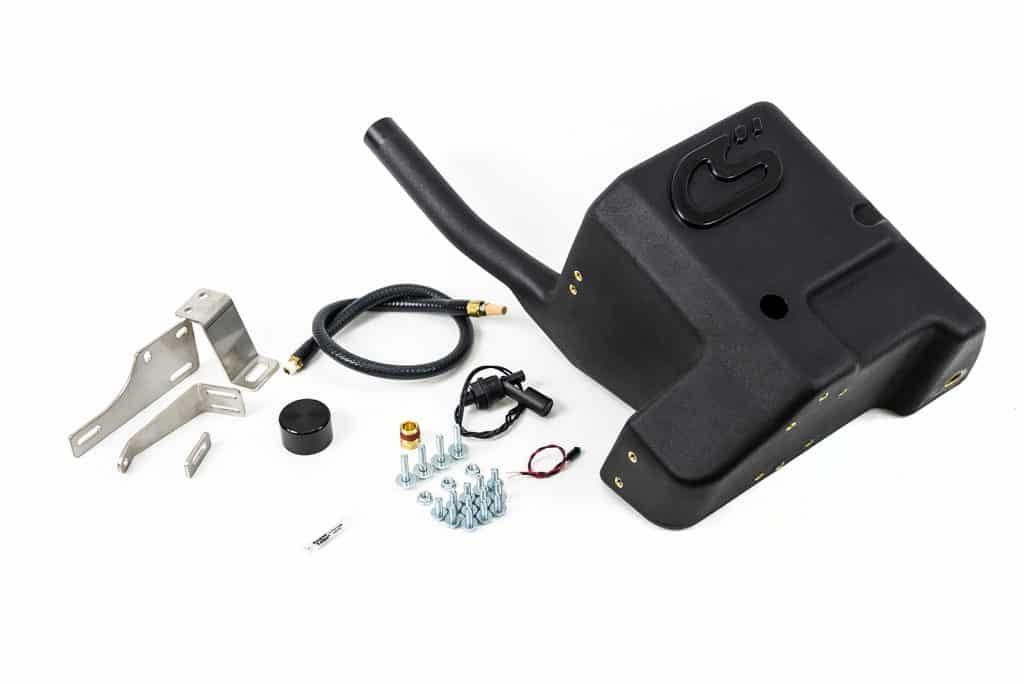 The main focus of the CS aux fuel tank is to maximize capacity without compromising usability and features. We chose rotomolded cross-link HDPE construction to do this. Manufacturing the tanks with this method removes a lot of the restriction that comes with sheet metal tanks so we could keep the tanks cheaper for you while incorporating extra features.
Adjustable mounting brackets
We were able to maximize the tank to approximately 2.6 gallons for both the GEN1 and GEN2 while retaining great fitment. We even incorporated adjustment into all of the mounting brackets to account for manufacturing and setup variances from one car to another.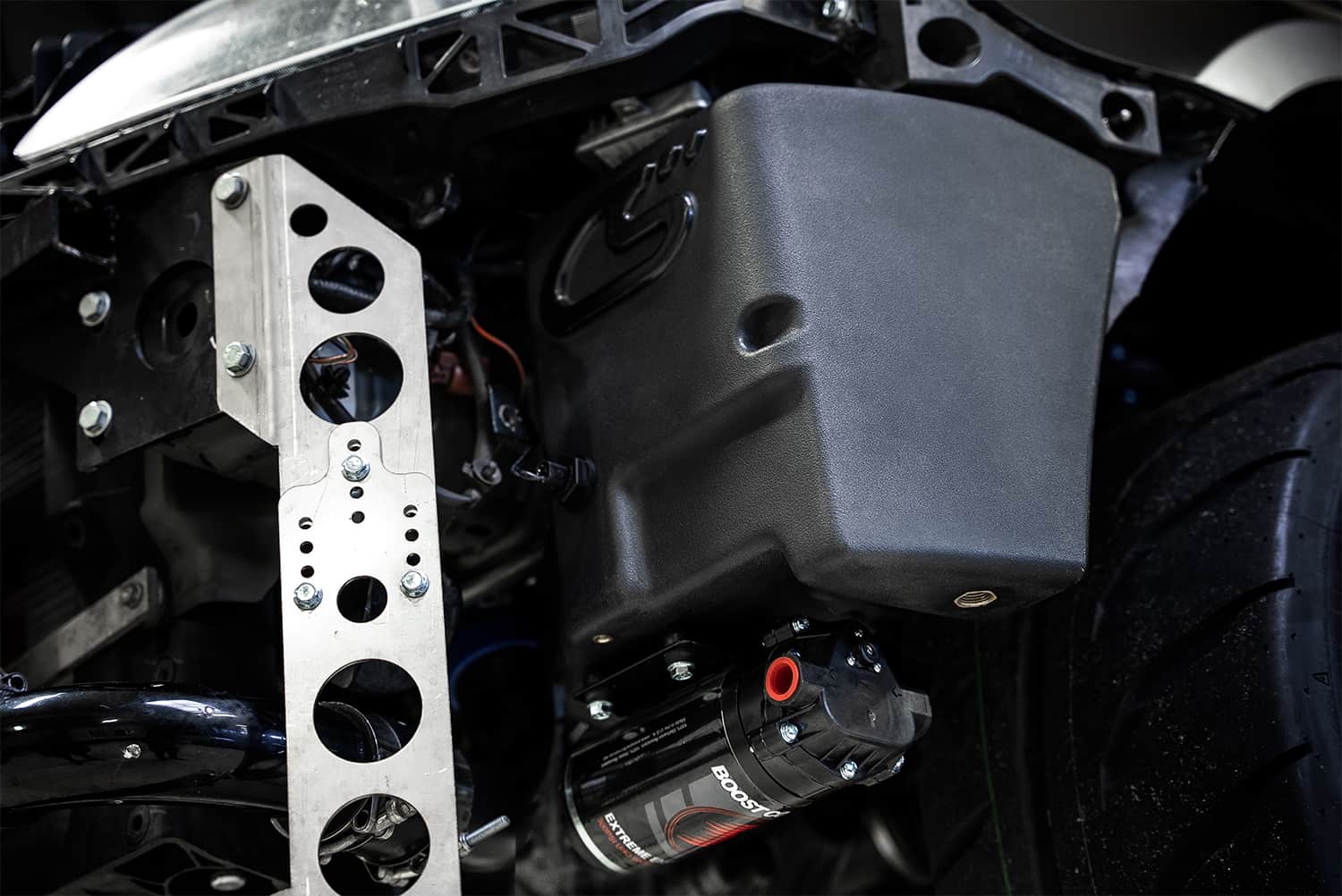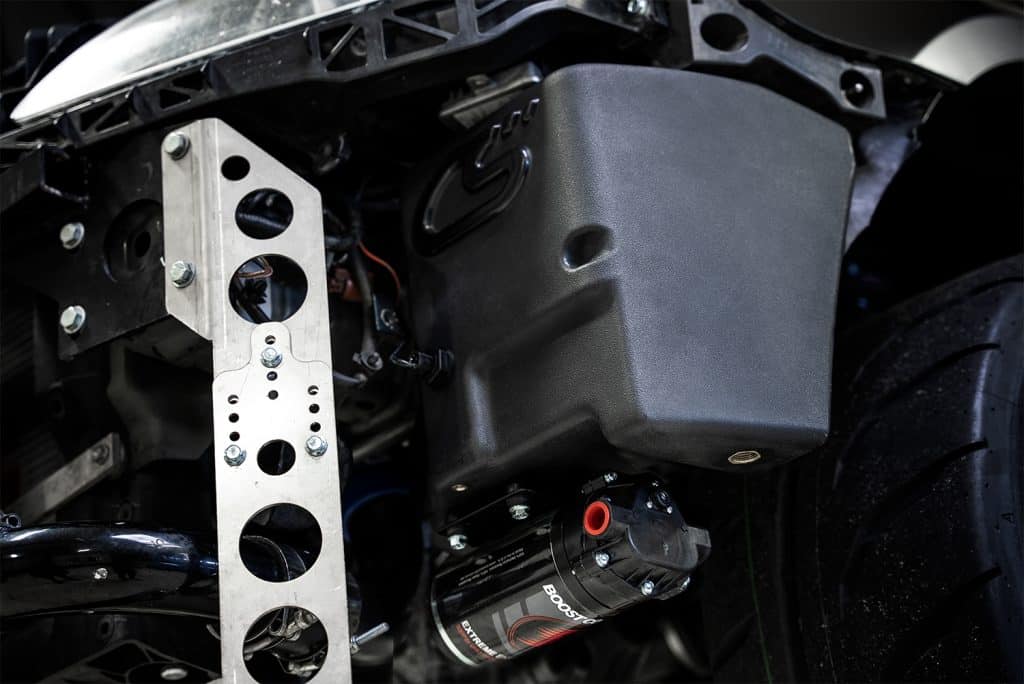 Along with fitment comes the flexibility to make the tank work best for your fuel system. We have incorporated mounting locations for both methanol pumps and a standard 044 style mounting bracket. This means you can run a basic single nozzle meth setup while on stock block, then move to a full PI setup once you build your engine, all while using the same tank.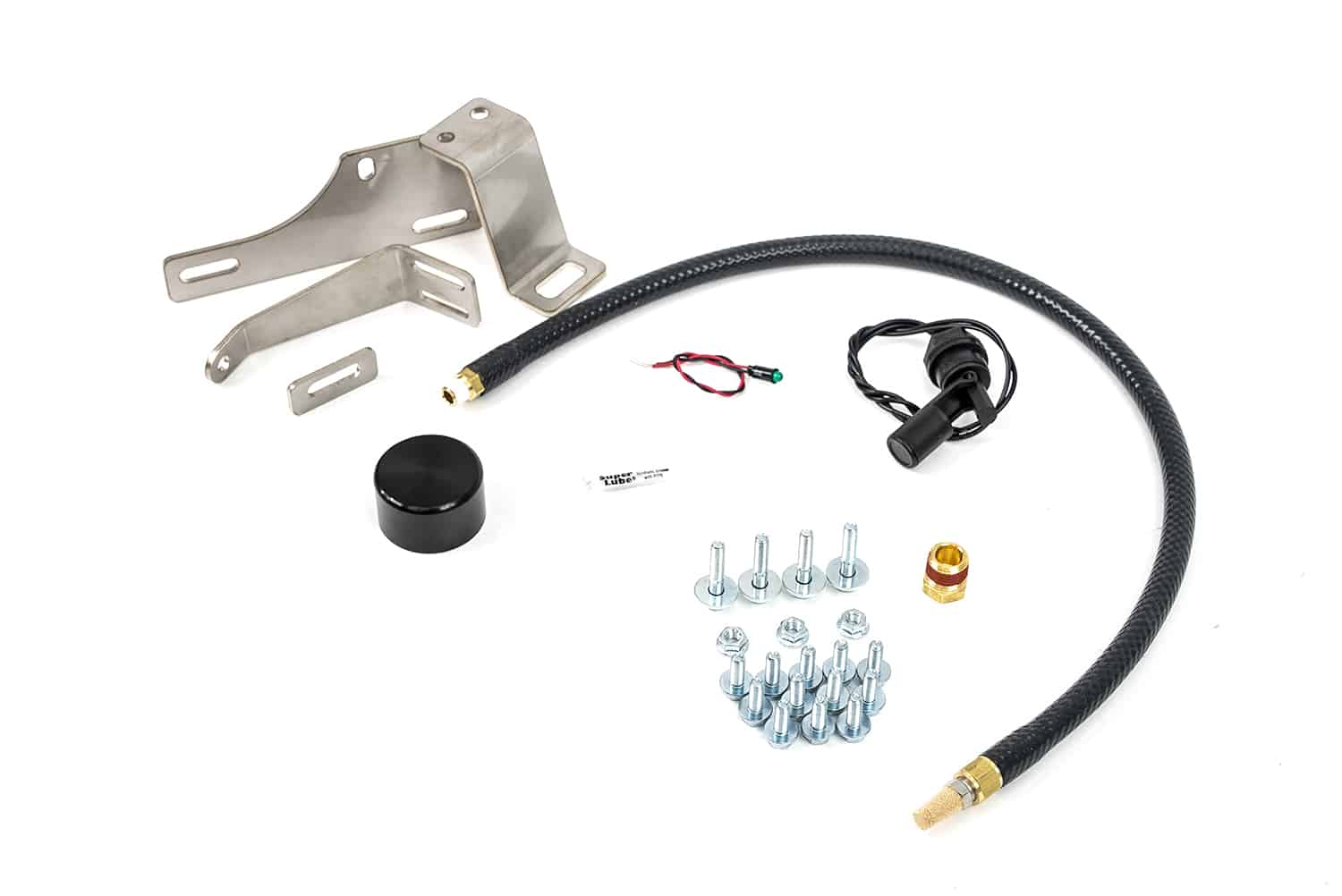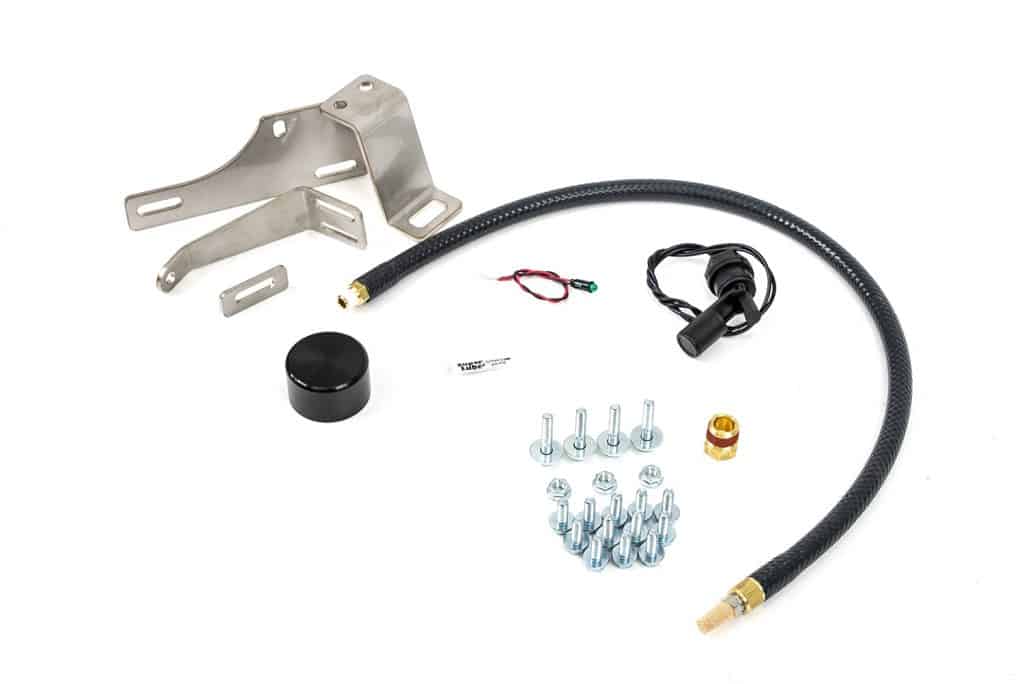 The CorkSport MS3 aux fuel tank also incorporates a bunch of other great features:
An included low level sensor and warning LED that will trigger with ~0.8 gallons remaining in the tank. This gives you plenty of warning before running your aux fuel system dry.
A sump is molded into the bottom of the tank for the fuel pump feed. This prevents fuel starvation from fuel slosh during hard cornering.
A fuel return port is present for use with full port injection setups. If running methanol, this port can be easily plugged.
Warning light, anti-leak, easy refueling, and more!
A billet aluminum cap keeps the tank sealed. Dual O-rings are used to keep the cap in position and prevent any leaks, even if the tank is upside-down.
The tank fill neck was carefully sized to fit with most gas can nozzles and funnels for easy refueling.
An included vent tube keeps tank pressure in check.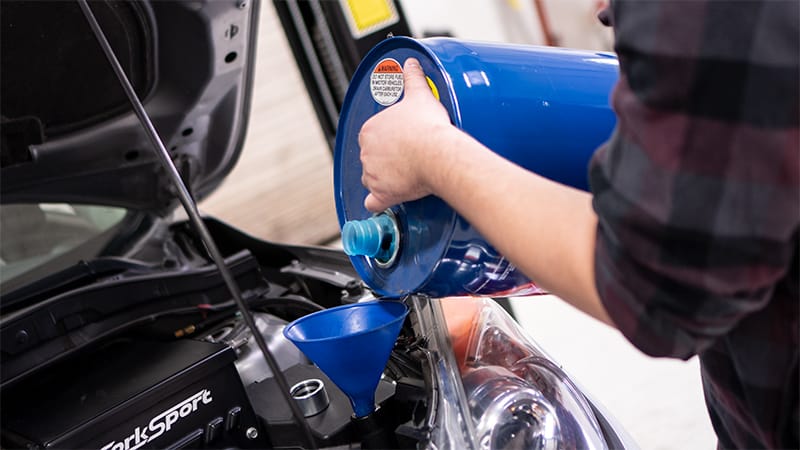 The CS aux tank is made from rotomolded 0.19" thick HDPE. This is the same material that most racing gas cans are made from, so you know it will be safe no matter the fuel you use. Each mounting bracket is laser cut and precision formed 304 stainless steel for strength, a great look, and corrosion resistance.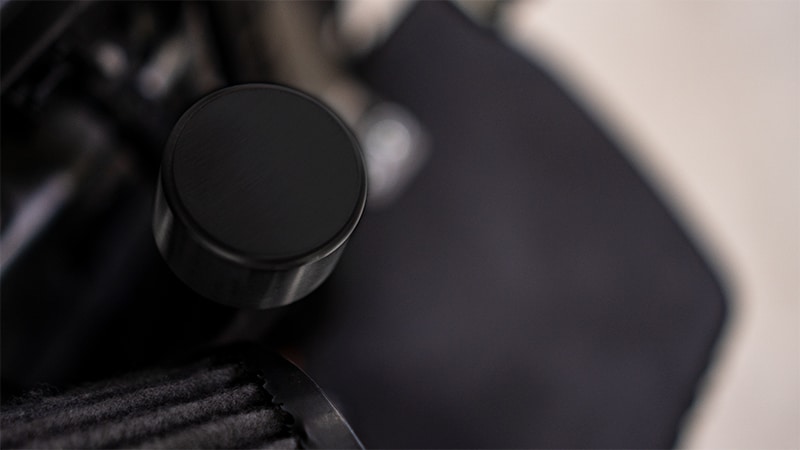 Each cap is made from black anodized billet aluminum for reliable and easy use while being stealthy in your engine bay. Finally, each tank comes with full color installation instructions and CS customer support so you can be sure you will be in a good spot for the rest of your fuel system.
Be sure to give us a call with any questions you have on the CorkSport Auxiliary Fuel Tank!