There was a recent "spy shot" of the new Ford Ranger truck seen driving around. The good news it is a Ford Ranger in name alone. The new Ranger chassis will be based on the Mazda BT-50 truck which is sold everywhere on the planet except North America.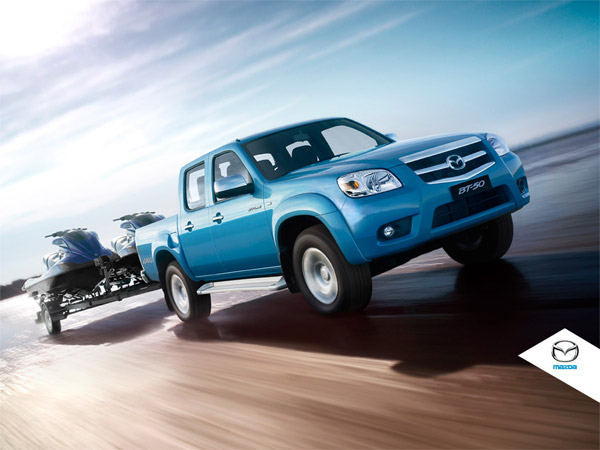 Photo Courtesy of Mazda Australia
They are listing the new Mazda Ranger to be available in 2011 with a 1.6 DI gas engine. If Ford has some sense and sells the 3.0 16 valve 4 cylinder Turbodiesel with the 150 hp and 280 torque which is found overseas currently, they already have 1 buyer. With the Mazda chassis we will get double wishbone front suspension with torsion bars instead of the twin I-beam carry over from the 1960s. Ford had been using this suspension in light duty trucks in the last 30 years of Rangers.
If the engine and power train controls carry over from the BT-50 diesels there are plug in tuners available as well. Plug it in, turn up the boost and pick up an extra 50 torque!
You can tell I really want a new Mazda truck can't you?
Who knows, CorkSport may even offer performance parts for the trucks.
– Derrick