The Mazda TAKERI next generation midsize sedan concept car will debut at the 42nd Annual Tokyo Motor Show on December 3-11, 2011.
The latest concept to emerge from Mazda's new 'Kodo – Soul of Motion' design hints at the next generation Mazda 6 and is intended to bring a new level of strength and allure to the sedan styling.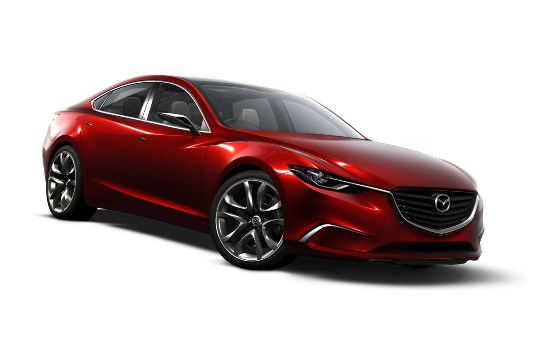 The Mazda TAKERI wears the so-called Signature Wing grille that bisects with narrower, oval headlights, giving the vehicle a more aggressive look and the hothouse sloped rear glass emanates a sporty feeling.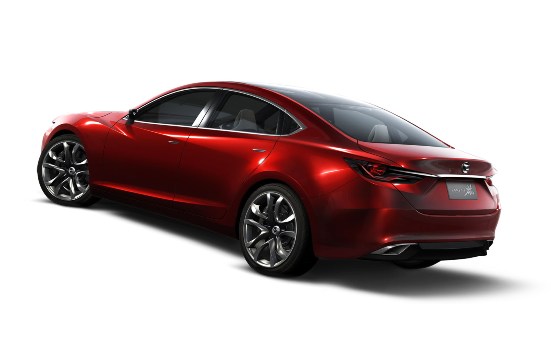 The sport inspired design continues inside of the sedan with four bucket seats, a sleek dashboard design, three-spoke steering, a joystick shifter, and flashy gauges.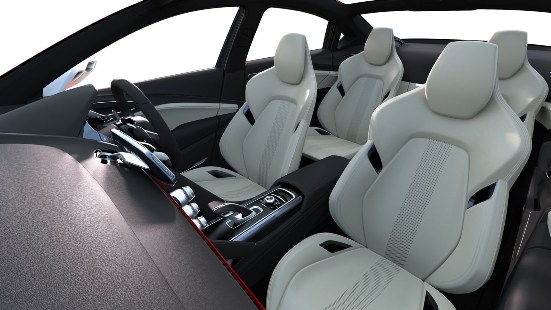 This concept car includes Mazda's new Skyactiv technology along with I-stop technology, which saves fuel by shutting down a vehicles engine automatically when the car is stationary and restarting it when the driver resumes driving.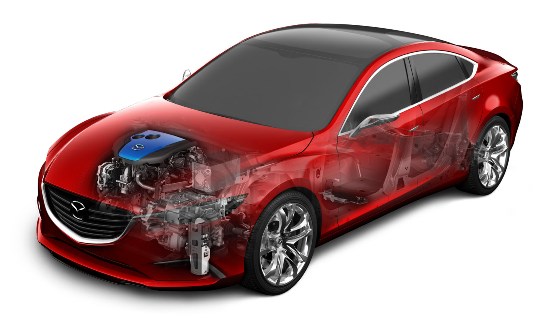 It will be equipped with regenerative breaking which is a variable voltage regulation for the alternator. The system converts kinetic energy absorbed by the brakes during deceleration into electricity, and stores it in capacitors that then send the power to the vehicle's electric equipment. According to Mazda, this reduces engine load and results in excellent fuel economy.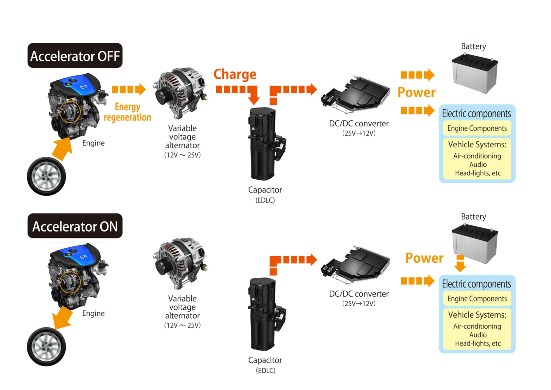 Mazda expects to offer gasoline and diesel versions of the revamped Mazda6 when it goes on sale in the United States sometime in 2013 and the company is aiming to score big in the next-generation car with both mileage and styling.
With the expected fuel savings and sleek new design of the Mazda 6, I'll be the first to say that I think Mazda has a hit on their hands with the new 6. I know I could see myself in one those!
Gwynne-