I enjoy reading up on how Mazdas are being raced around the planet and seeing how teams use their tools (in this case Mazdas) to race it out with the other manufacturers. There are plenty or examples out there but I want to show just a few from overseas.
Starting off in Australia, the Bathurst 12 hour race is set to take place on Feb 12-14th. In Class C performance hatches and sedans there will be a pair of Mazda MPS 3 (Mazdaspeed 3 to us in North America) being raced by Osborne Motorsport. Hopefully there will be no off course adventures like in the past where Len Cave rolled his car 9 times. The good part is Len walked away from the wreck, the bad part the car was a write off.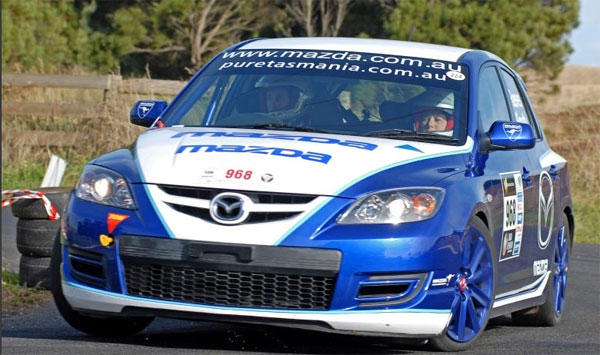 New Zealand's GTRNZ race series had a win by Brian Gray in the GT2 class recently He is running a "made it myself" RX-7 which features a 26B 4 rotor, 6 speed Holinger gearbox and a winter quick change rear diff. If you have never heard a 4 rotor, it is an incredible sound; it really reminds me of a Formula 1 engine at higher RPM. Picture credit goes to Dave Ayers below.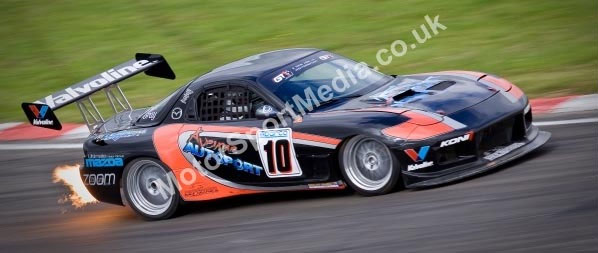 On the Japanese front, Knightsports placed 2nd in a battle during the Macao Grand Prix in the Road Sport Challenge. It was a great race and it came down to Tanigawa in his RX-8 and Sun Tan in a Mitsubishi Evolution at the end. You can see the video from the race here. The end of the race came down to less than a half a second between the two drivers. If Tanigawa had another lap I think he could have passed Sun for the win.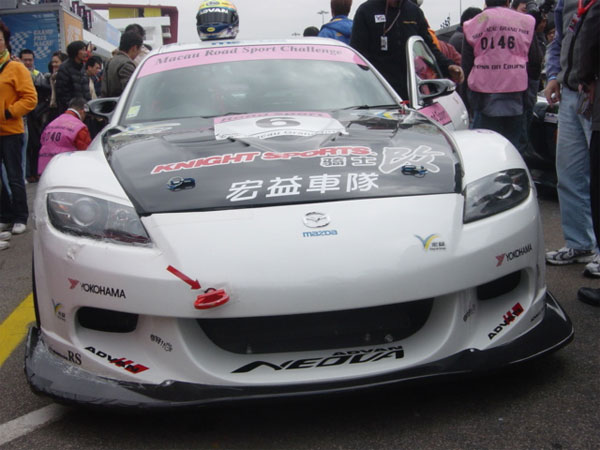 So what are you waiting for? Get your Mazda out there and join in the fun! Even a local autocross event or a high performance driving school or event can provide you with a chance to see what your Mazda can really do.
– Derrick