In the wake of what may be the worst weather related disaster to ever hit the northeast, many have been personally affected or know someone who has been by the events of last week's hurricane Sandy. It's time for all of us to pitch in where we can.
Our good friend and loyal Mazda enthusiast, Steve Kritzberg came out to Texas over the weekend to take part in the Texas Showdown (more on that later this week) and unfortunately, he was one of many who faced devastating losses during the events of the previous week including the loss of his car, wife's car and damage to his home.
I was touched to hear how the Nator group and MSF have rallied to the cause and stepped in to help! Not only did they start a thread on MSF to collect donations for members affected, but over the weekend while Kritz was taking a moment to get his mind off matters back at the homestead, a crew of Nator members came out for an un-install day and helped to stock out his beautiful and now totaled speed3 and while they were there even helped to bail out a neighbors crawl space!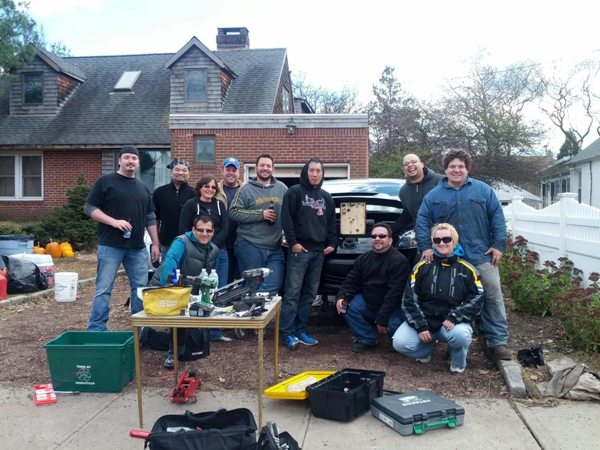 The response from the Mazda community to help members in need is truly touching and it is heartwarming to see how many are willing to help members of the community to recover.
CorkSport will be donating all proceeds from this year's calendar to disaster relief for Sandy. Anyone else interested in contributing is encouraged to visit the thread on MSF and donate!