Mazda already confirmed the redesigned Mazda 6 sedan will be making its debut at the 2012 Paris Auto Show this fall, but has said little about the new wagon model.
Last week however, the company provided us with a first look at the new Mazda 6 wagon that has been kept well under wraps by the Japanese automaker and is now expected to debut at the Moscow Motor Show at the end of August.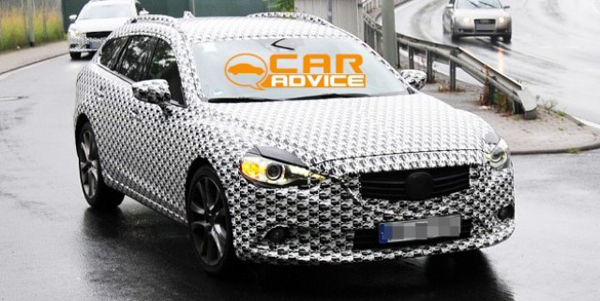 Photos, courtesy of Car Advice, show a design inspired by the Takeri concept that has little in common with the current model. It includes a new bigger grille and swept back headlights that give it a more aggressive feel.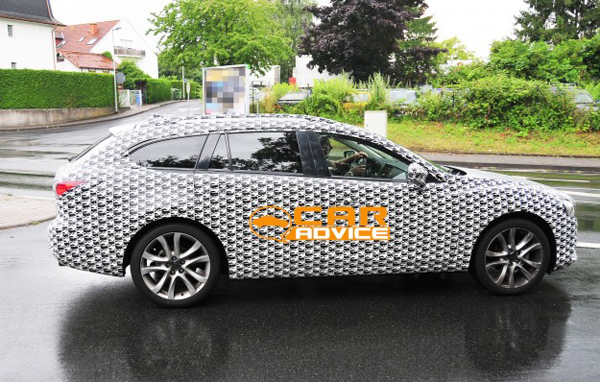 The tighter window line adds to the sportiness of the vehicle and the previously mostly clear tail lights have been upgraded with slimmer, dark red fixtures.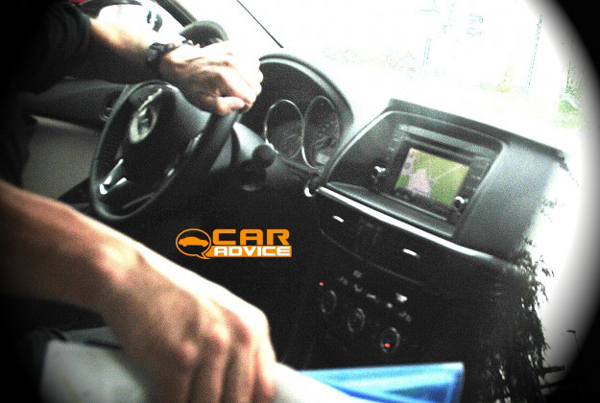 The interior center console looks similar to the CX-5 touring package or upgraded sport package that includes the large color touch screen monitor with built in navigation and blue tooth enabled audio package.
The Mazda 6 will be equipped with the new SkyActiv technology and will also include the new i-ELOOP regenerative braking system, which Mazda says will improve fuel economy by 10%.
There have not been any sightings of the sedan as of yet, but Mazda did provide a little glimpse in a video they posted to YouTube on July 10th. The 21 second video definitely leaves you wanting to see more.
One thing is quite evident from this short clip though; this model is shaping up to be something spectacular!
Gwynne-