One of the perks of our job is having the chance to see so many sleek Mazdas.
Every day we receive shots of customers' cars, to say nothing about the 23k photos hashtagged #CorkSport on Instagram, or all the Mazdas the CorkSport team owns. Of course, the shots taken by professional photographers really catch our eye, especially if they're of a new Mazda, or at least a Mazda that's kept its new car shine.
Whether we drive on the track or highway, that's always the goal, right? To maintain the same sheen our sedans and hatchbacks had when we drove them off the lot? It's not a perfect art, detailing your Mazda, but if you want that new car shine, try some of these tips.
Wash it weekly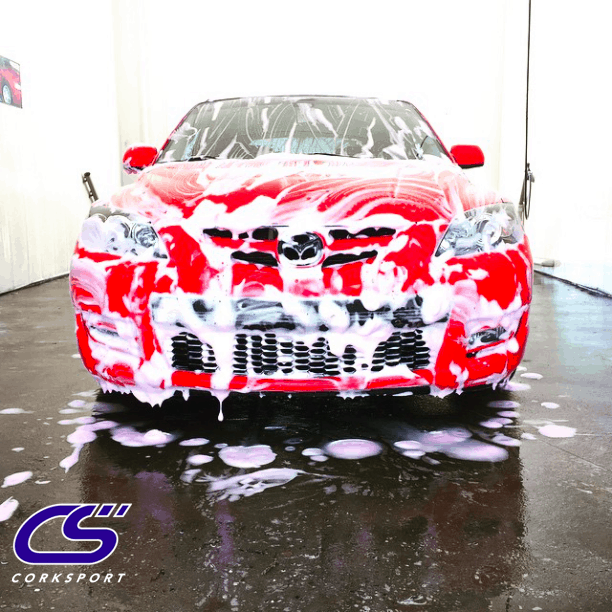 Oxidation is mostly responsible for that faded look older cars have. It usually doesn't become visible in the first 12-18 months, but that's when you need to begin washing regularly—ideally weekly—so it never does, or at least remains minimal. If you don't have time every week, try quick detailing.
Remove contaminants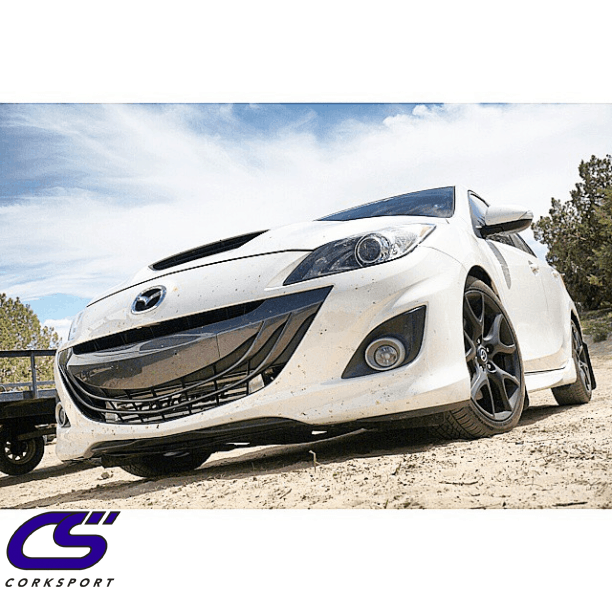 The longer you let dead bugs and bird sh*t sit on your Mazda, the harder they'll be to remove. Every time you drive, you pick up debris, and tar, oil, and air pollutants will gradually lodge themselves in your paint. Especially when you notice these, but preferably every week, clean them off, either with a microfiber detailing cloth or shampooed mitt. A clay lubricant can also come in handy. Just be sure to clean these off even as your removing the gunk, and don't rub too hard or you'll leave scratch marks.
Polish and glaze the scratches
The first scratch or scuff always hurts, even if you know it's unavoidable. When the small scuffs and swirl marks happen, use a polishing towel to smooth out the surface. Glazes are paint treatments that can also fill these in, which will restore the paint's gloss. A polished Mazda is gonna look—and feel—great.
Use protection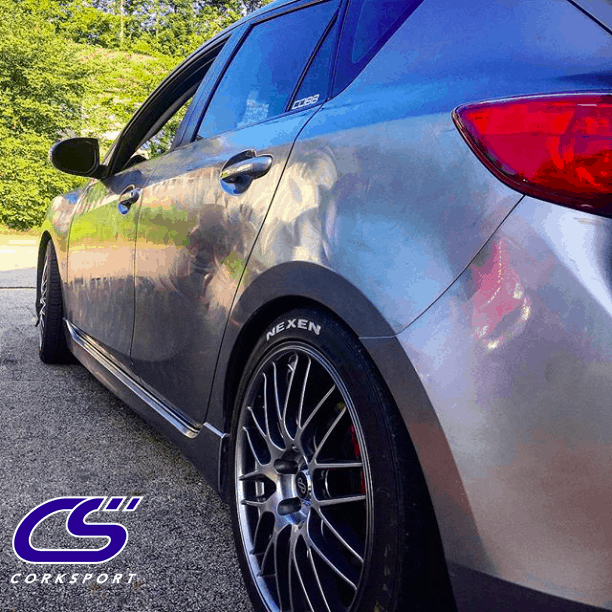 New scratches and scuffs are harder to come by if you use a protective sealant once you finish polishing. A synthetic, acrylic resin and sealant glaze will keep your paint safer, so you won't have to glaze and polish as often. Once this is done, add the shine with some good wax, which can bring out depth and more color from your paint.
We asked the CorkSport community what products you guys use, and we never heard anything bad about Collinite, Poorboy's, or Chemical Guys. Are there any others we should try?
We care about our Mazda performance and what goes on under the hood, but how it looks over the hood has gotta be worth some gains too.
Cheers,
CorkSport