I have been competing in the local SCCA autocross season in our Mazda 2 which I have previously written about here. There is no set class that the Mazda 2 fits in listed with the SCCA. I looked to see where the Honda Fit, Toyota Yaris, Nissan Versa, etc were classed but there was no information available. So this left me to classify the car myself.
I ended up choosing the STS category based on several factors. The STS classification is for small cars with engines under 1.9 liters, like the Honda CRX, Honda Del-Sol, Miata, Porsche 914, etc. The 2 fit into the class wonderfully as all the cars in this class handle very well and would provide a perfect challenge for the 2. After the second event I received an email from the local solo chairman that someone had brought up a question about the Mazda 2 competing in the class and he recommended I take it the national technical person. I sent over an email to the technical service specialist, running down the information about the Mazda 2 and what was going on. My reply back from the SCCA was we needed to be in ST instead of STS. The reason being that the Mazda 2 has back seats. Never mind anything technical about the car with power levels, weight, or any factors that actually make a difference. Heck, I could pull the back seats out if they really want it to be a 2 seat car.
The real icing on the cake was in the email I received back I was told there will be a change next year for the classifications for the Mazda 2. The SCCA acknowledges that there is a problem but they are not going to do anything about it this year. I politely replied back to the SCCA asking if there is anything I can do about it and I was told I should go out there and have fun. I hate to be spoil sport but my goal when I go out and compete is to win.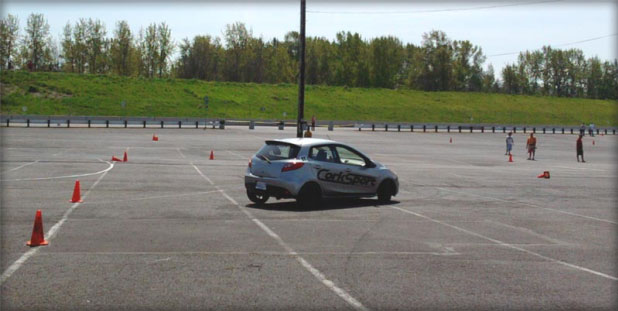 There is an upcoming autocross event soon which we will find out how well the Mazda 2 stacks up against the ST class. This should be interesting as we will be down around 60 wheel hp against several of the Honda Civics which inhabit in the class. I will post up the results after the next event.