Mazdaspeed 3's are a rarity in Mexico. Only 500 are imported a year, so when Tony decided to buy his 2011 Mazdaspeed 3, it took three months for the car to arrive.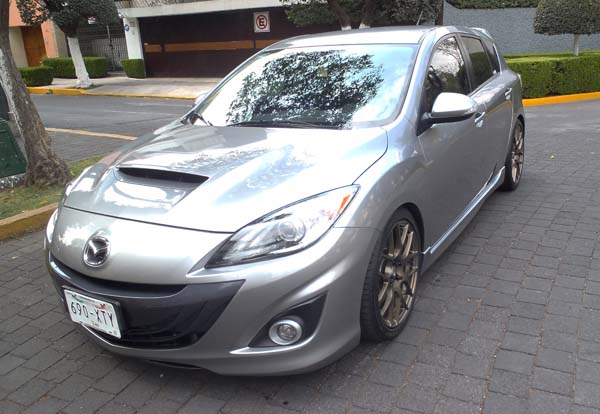 Tony has been a car fanatic since he was very young. He learned to drive at the age of eight with a set of pillows and coke cans so he could reach the pedals and at age 12, this Mexico native started driving his first 1947 Ford F1.
Tony drove German cars for the better part of his life and even raced amateur and DE in TX in a 2005 911GT3, but when he decided to get a new car in 2010, he looked at some of the vehicles that were not available in the US like the Puget 307 and the Alfa, but at the end of the day it came down to two cars, the Speed3 and the Focus RS. What swayed him to the Speed3? After a lot of research and decided he wanted a car that had a good performance support from companies like CorkSport!
When his car finally arrived in Mexico, he got straight work on his mod's. He started by adding a CorkSport Stage II Power Series Short Ram Intake and CorkSport Airbox, CorkSport DISI Silicone Boost Tubes and Silicone Bypass Valve Hose, and a Forge stock location recirculation valve. He also added a large top mount intercooler and downpipe along with upgrading his fuel pump.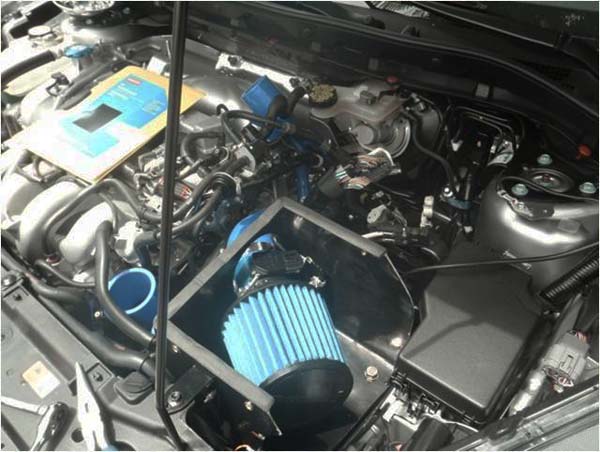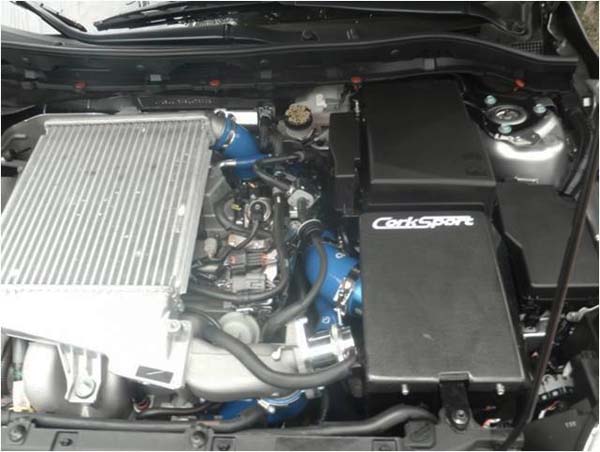 He upgraded his lighting with the CorkSport LED DRL kit, LED Interior Light Kit, and LED Underhood Light Kit and adjusted the drivetrain with a short shifter and engine mounts.
To improve handling Tony added a CorkSport Mazdaspeed 3 Front Sway Bar and Front Tower bar, a CorkSport Adjustable Rear Sway Bar and CorkSport Lowering Springs. To compliment his TSW wheels, he added CorkSport Lightweight Lug Nuts.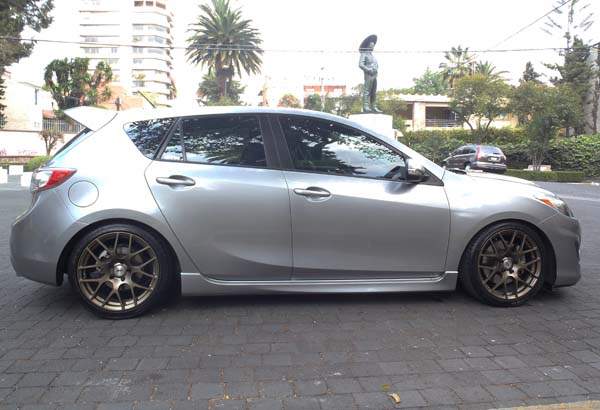 "After the suspension was done on the car, the change was so dramatic that it felt like it handled as well as the GT3" said Tony, "The first time I tested it out on the open road in Mexico, I blew by a couple of AMG 6.3's and M3's. The look on the the owners faces in my rear view mirror was priceless!"
Tony has no projects for the speed 3 planned until he moves back to the states, but as far as we are concerned, CorkSport is well represented in Mexico when Tony is around!
Gwynne