First things first, we took a different path on the CX-3 springs. We know most people are looking for that "look," and the CX-3 really comes through from Mazda with great design and styling. The only miss that is really evident is the wheel gap.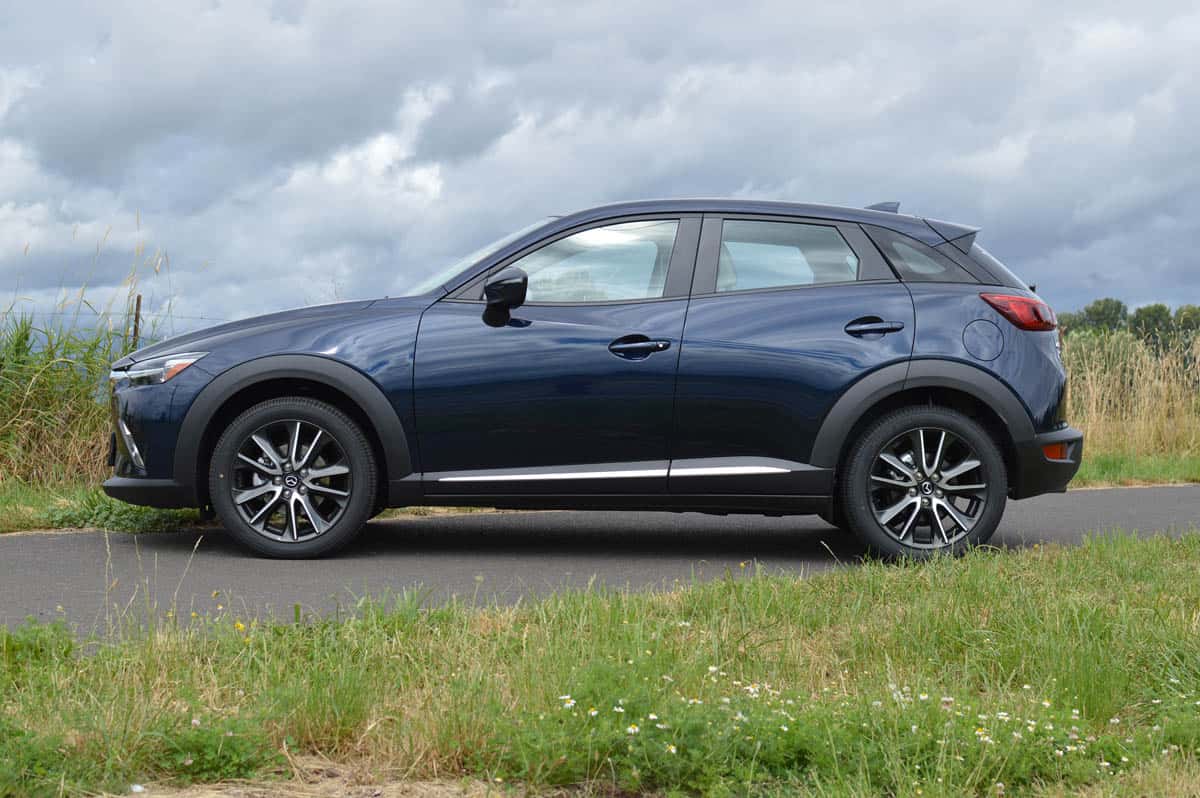 Before we decided on changes to the CX-3, we drove one around for a while and found that the OEM spring rates are pretty firm from the factory. If you compared this to the 2016 Miata — where it feels like the car will roll over — this car feels like a race car. The normal path we take is to find the limits on the handling and work to remove understeer from the vehicle by adjusting spring rates. For the CX-3, we decided to lower the car for a styling component instead of messing with the handling.
The CorkSport Sport Springs provide a drop of 1.9 inches in front and 1.8 inches in the rear. This provides an aggressive look without worrying about every speed bump or parking lot entrance. Best of all, they are invisible from the normal CX-3 handling once installed.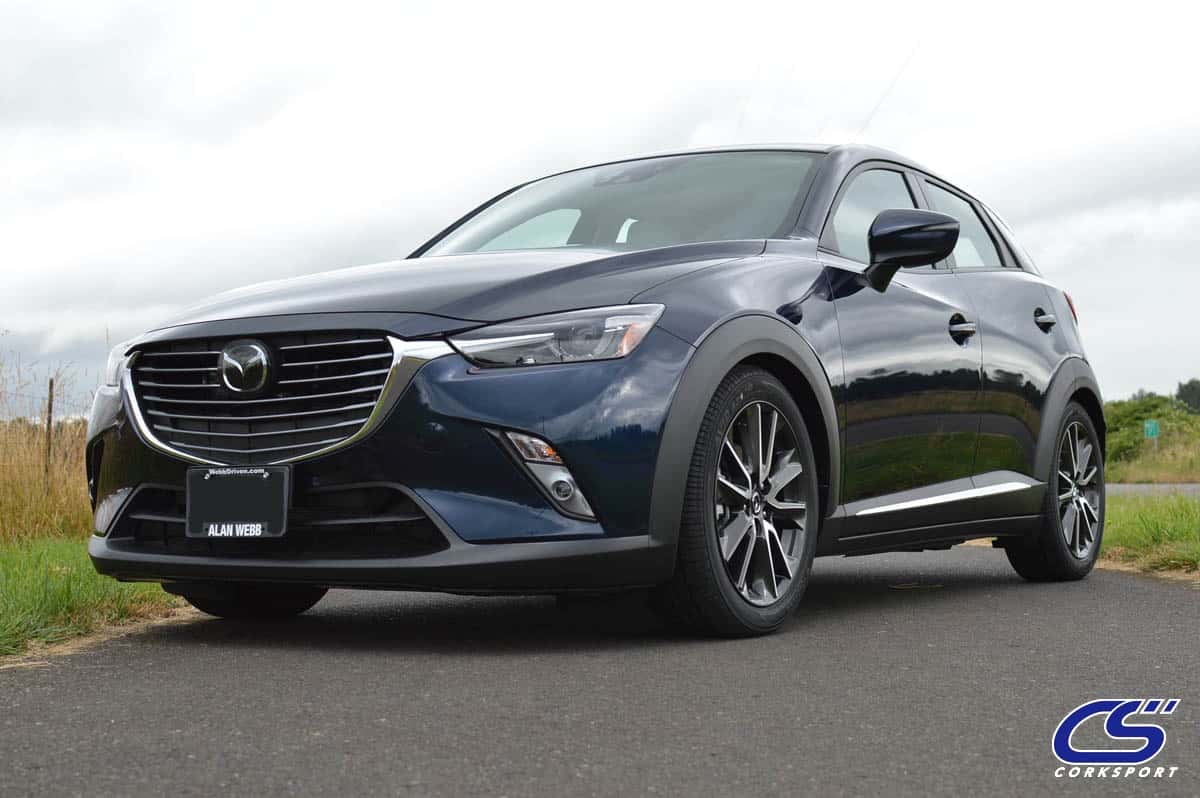 We have to admit, lowered is much better on this CX-3 model, and we feel all of you CX-3 enthusiasts out there will agree.
-Derrick