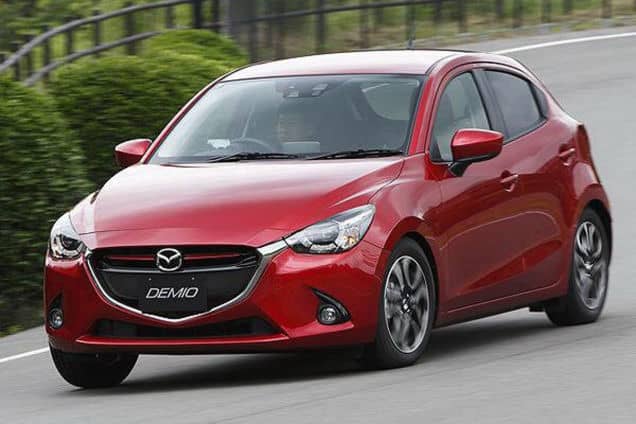 These are the first images of the new Mazda2 or Mazda Demio as it will be known in Japan. Thanks to CarScoops.com for the photos.
Luckily it looks like Mazda decided to stick pretty close to their fantastic looking Hazumi concept, which is great news for anyone that loved the aggressive style.
We also noticed while looking at the photos that there appears to be some sensors at the top of the windshield just like in the newest Mazda 3 and Mazda 6. I assume this means it will be getting the adaptive cruise control, rain sensing wipers, brake assist, and other fancy technology for at least the higher end models.
Personally I'm a big fan of the interior, it looks sporty, clean, and upscale. Definitely a winner in my book!
Though Mazda hasn't announced the engines yet, we are pretty confident that they will be releasing it with a 1.5L SkyActiv engine, and possibly the SkyActiv-D 1.5L also. We can only hope!