Oh, winter and the holidays. It's an amazing and stressful time of year when we hope all the time spent shopping for that perfect gift for our lady means we get the karmic payoff of loads of CorkSport parts in our stocking — or, even better, when they're rad mods too big to fit in a stocking! (If you didn't get that special CorkSport part this year, or you're still shopping for the Mazda fanatic in your life, check out the last-minute holiday gift guide).
Now that we're past focusing on holiday madness, it's time to get back to thinking about your Mazda. 'Tis also the season of winter weather and slick, sludge-covered roads. At CorkSport, we're here to help with that. We don't want you to fret about snow damaging your ride or how a trip to the mountain for snowboarding might fill your car with salt-filled snowmelt, so take a look at these Mazdaspeed 3 mods you'll want this winter.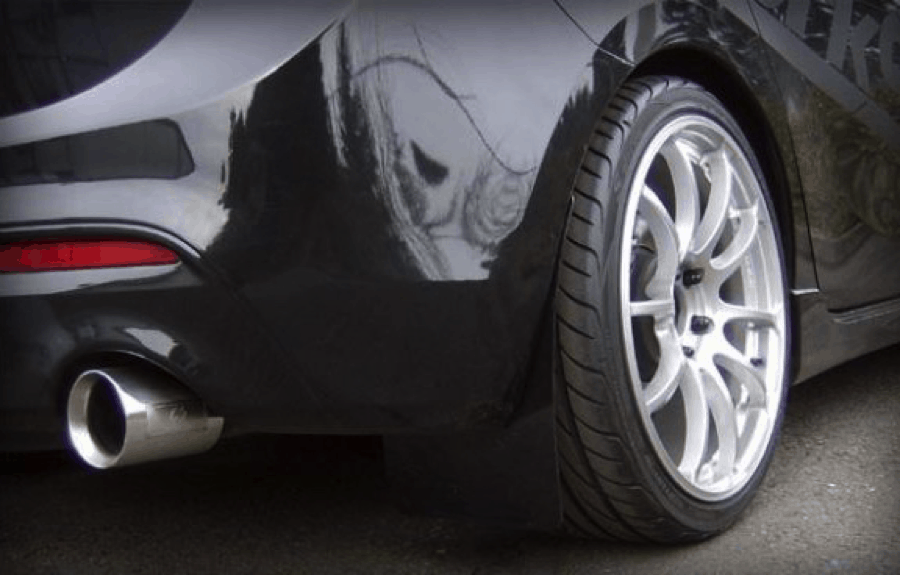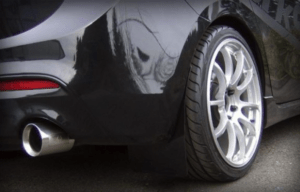 Branded with a stylish CorkSport laser-etched logo, these 80A durometer 1/8" thick urethane flaps protect your baby from the abuse of road debris and snow buildup. They're heavy-duty enough to keep your vehicle in great shape, but durable and flexible enough to hold up to wear and tear — they won't peel, fade, rust, or break. Fear no road with these bad boys installed, which only takes about an hour!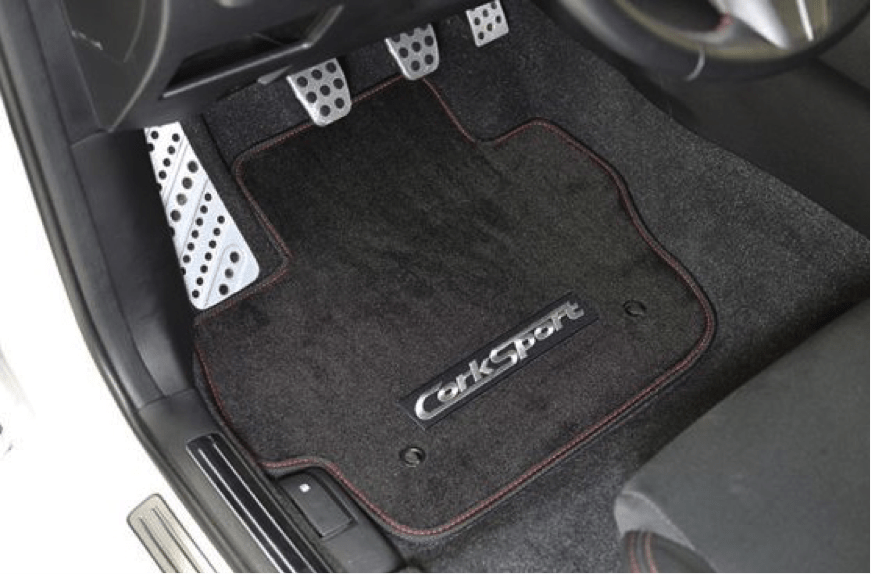 If you know the snow's about to hit, it's easy to grab a trash bag to lay down and protect your car from the snow that'll drip off your shoes. But who wants to pick someone up for a ride with garbage bag-lined floors? And nothing ruins a good entrance like stepping out of your ride with a trash bag accidentally stuck to your shoe. Our floor mats are the accessory you need to protect your vehicle from the winter weather and look good doing it. With OEM fitment that delivers show car quality, these mats feature a fully sewn and sealed edge along the high-quality carpeting to deliver a long lasting, durable floor protector.
Don't make the mistake of simply trying to protect your Mazda while it's on the road. Keeping your car covered during the winter weather is crucial. With a five-layer composite structure to protect against all forms of water — even falling icicles that can cause scratches — this cover also keeps your ride safe against the additional UV rays that bright white snow banks can bombard your car with in winter. Even better, this cover comes with a tie-down and adjustable buckle so it won't blow off during winter storms.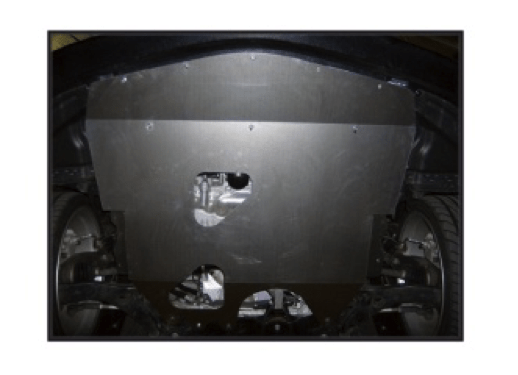 Winterizing isn't just about protecting your car's good looks. You want to protect that undercarriage as well. Don't put in all that hard work just to let a snowy, salty, gravelly road mess it up! Made of a single piece of 0.090" precision machined aluminum to deliver maximum coverage with minimum effect on your vehicle's weight, the skidplate also features an opening that makes oil changes a breeze. You can hit those winter roads with peace of mind that your hard work isn't going to get dinged up along the way, no matter what the weather.
These winterizing tips should help you start preparing your Mazda for the months ahead. If you have tips and thoughts of your own based on cold weather experience, we'd love to hear them in the comments below. And, if you apply any CorkSport mods to prepare for the snow, make sure to share them with us using the hashtag #CorkSport on Twitter and Instagram!
Summary
Article Name
Description
Don't let some snow get in the way of a great drive with these CorkSport parts!