There's nothing worse than being all dressed up with nowhere to go, right? Whether you're itching to try out your Mazda 6's new added power, your Miata's updated handling, or you simply need a more scenic background to snap a new photo of your Mazdaspeed 3's dope hood scoop, sometimes a trip down the road to the grocery store just doesn't cut it. If you're as passionate about the roads you drive as you are about the mods you install, or you're simply looking to vary your daily driving route, this list of some of the best roads in the West will inspire you to take your Mazda to new frontiers.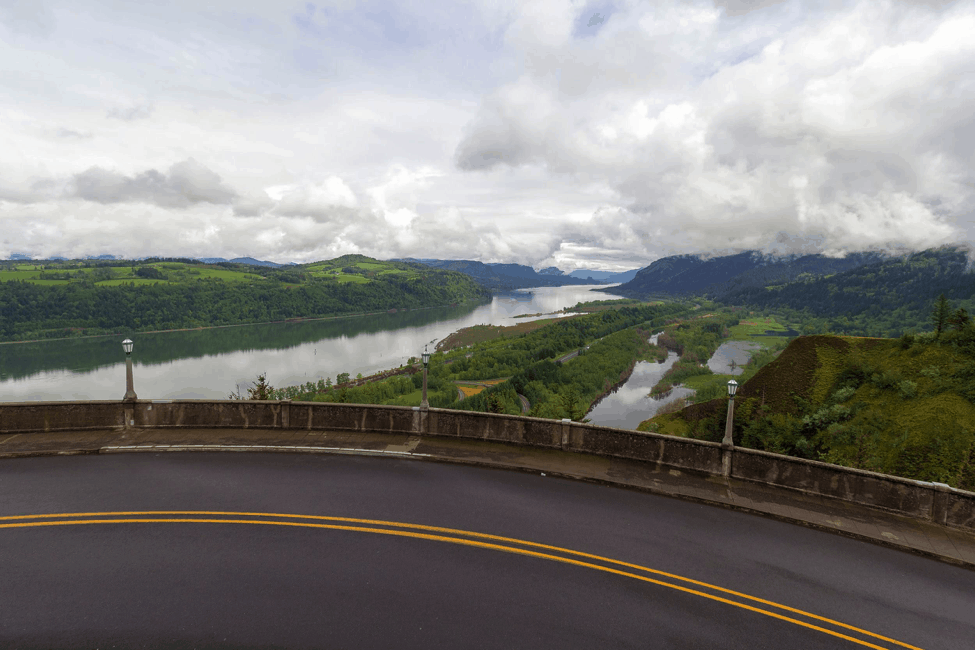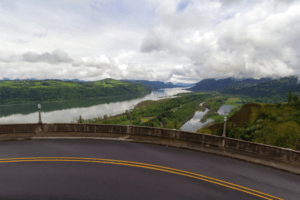 Historic Columbia River Highway, Oregon

Since the Pacific Northwest is near and dear to our hearts, we'll start with an amazing drive that's close to home. Hop on U.S. Route 30 in Troutdale to begin the 75-mile journey to The Dalles that features a bit of everything that makes this area of the country stunning: tall trees, Columbia River views, waterfalls, and Mt. Hood. The winding, curvy road is a dream to drive, and you can stop along the way at sites like Multnomah Falls and Bridge of the Gods for photo ops with your Mazda.
Highway 101, Oregon
One of the few gorgeous natural features Oregon is known for that you can't find along the Columbia is the ocean, but this coastal drive takes care of that. Some folks may take this route to tour historic lighthouses, but we love 101 because it allows you to trace the sweeping curves of Oregon's rugged coastline from Astoria all the way to the California border. You'll enjoy fresh salty air, great seaside driving, and loads of Oregon breweries to check out if you want to stop for the night and sample the local flavor. Remember that it takes a few days to do the drive even cruising speedily in your modded ride.
Three Rivers Highway, Oregon
Whether heading to or from the coast and Highway 101, the Three Rivers Highway (aka Oregon Route 22) is a twisty, curve-laden, extremely fun drive. It's not the best when it's dark and rainy, as visibility can get bad, but this trip from Salem to the ocean is a great ride to test your handling on. It's also located right in the heart of CorkSport's local region!
Olympic Peninsula Loop, Washington
Head north up I-5 for one of the most rustic scenic drives you can conquer without four-wheel drive. You can enjoy the great outdoors no matter which Mazda you're in! This 330-mile trip features beaches, lakes, hikes, and camping as you circle Olympic National Park and Olympic National Forest. Sometimes you just have to get away from it all. All of it, except your Mazda, of course!
State Route 1, California
One of the most iconic American roads, right up there with Route 66, is the 655-mile route that stretches most of the length of California. On this journey, you'll hit San Francisco, Los Angeles, and all the stunning coastline in between — the road even goes over the Golden Gate Bridge. The Pacific Coast Highway section through Malibu is another highlight you won't want to miss on California 1! And it's a great place to show off your ride to California girls, naturally.
State Route 12, Utah
Also known as "A Journey Through Time" Scenic Byway, this meandering desert drive gets you out of those tree-lined Pacific Northwest roadways and ocean drives and into some staggeringly impressive canyons and rock faces. Crossing through Bryce Canyon National Park as well as the Grand Staircase-Escalante National Monument, this road won't simply allow you to put your handling to the test; it offers scenery perfect for that new profile pic of you and your Mazda you've been meaning to take.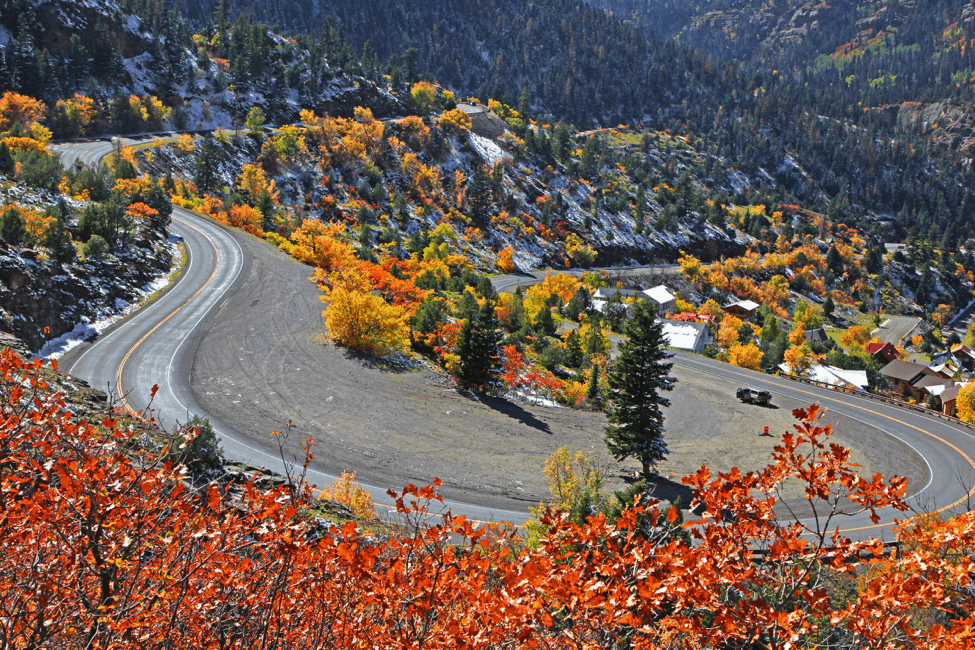 Million Dollar Highway, Colorado
Though you can take U.S. Route 550 all the way from Albuquerque, New Mexico to Montrose, Colorado, it's the stretch between Silverton and Ouray in Colorado that will really wow you. The guardrail-free drive through Uncompahgre Canyon features narrow roads with steep drop-offs, so exercise caution. But hugging these mountain curves is definitely a thrilling drive. The road is often closed in winter, so check conditions before you prepare to zip through these bends. After this drive, if you feel like continuing the road trip, Route 50 through the Curecanti National Recreation Area is another great drive that winds along with the Gunnison River.
Going-to-the-Sun-Road, Montana
What better drive to take than the route along the first road built by the National Park Service specifically for automobile-using tourists? Following the Continental Divide through Glacier National Park, this strip of pavement winds its way around, and even through, the Rocky Mountains. Offering great views and engaging driving, isn't it about time to convince your lady to take that educational vacation to a National Park she's been begging for … so you can drive your Mazda through these sick curves?
The High Road to Taos, New Mexico
Looking for a drive that feels like you're in a foreign land, but don't want to worry about shipping your Mazda to Spain? The High Road to Taos, aka State Road 503, needs to be on your list. A 56-mile scenic route through the Sangre de Cristo Mountains, this road features loads of great, twisty driving, but watch your speed as you'll head through villages along the way. If you want to skip the slowdowns, check out the "Low Road." State Highway 68 is a quicker route, but it follows the Rio Grande and delivers some great views!
The Sea to Sky Highway, British Columbia
Let's not forget the asphalt of our neighbors in the Great White North! Picking up west of Vancouver by Horseshoe Bay, the Sea to Sky Highway follows Highway 99 all the way to Pemberton. Formerly a bit dangerous, the road has been improved so you can safely zip through the craggy Canadian coast up into the snow-capped mountains. If you're feeling more ambitious, you could always opt for Highway 1, aka the Trans-Canada Highway, which takes you all the way to the east coast. But we'll stick to recommending the easier-to-reach Sea to Sky HIghway for now!
This list should get you started on some exhilarating Western drives to add some fresh scenery and fresh curves to your Mazda driving. If you have other great western drives, drop your recommendations in the comments. And if you follow up on these recommendations, tag us with #CorkSport when you post to Instagram!