In May 2009 Derek Jenkins joined Mazda after a 15 year career with VW. Derek worked his way through Volkswagen and his last post was Chief of Design for Volkswagen Group North America. He is credited for the Audi A2, A8, and the VW IROC which is going to be the upcoming Scirocco. So why should we care who he is and what he has done? He is now the Design Director for Mazda Design America which means Derek is now in charge of implementing the Nagare design to upcoming Mazda models with Mazda's new global design chief, Ikuo Maeda.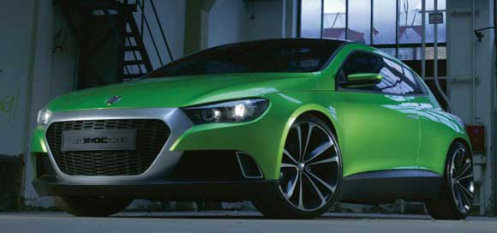 VW IROC Concept aka Scirocco
With this role he will be directly communicating to the top of Mazda's research & development, engineering, and product planning. You can expect to see his work in the next few years with new models of Mazdas being released.
The first vehicle to come out with the Nagare design is the 2011 Mazda 5 which is being shown at the Geneva Auto Show. We have more details on the Mazda 5 in the blog post I wrote up in January.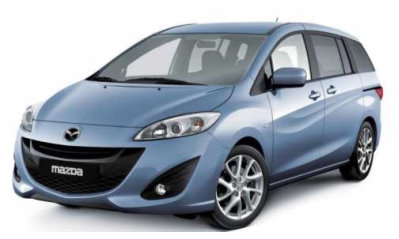 2011 Mazda 5
Models coming up for re-design or replacement includes the RX-8, Tribute, and CX-9. I am holding out hope the RX-8 gets replaced with an RX-7 successor. The new tribute or replacement for it should be a huge departure from the existing model. The CX-9 I am not sure how it will turn out. It should be getting a facelift soon but it could a surprise how much the Nagare styling influences it.
If you are worried that Derek is not an enthusiast I found an interesting mention of him on Zercustoms showing his modded Golf GTI. Let us hope this gives more leverage to a future RX-7.
– Derrick