This post goes out to all of our awesome third generation fans, we haven't forgotten you. In fact, we love you! And so, we've created a new, rad product to take your Mazda 3 to the next level. Your older sibling, the Mazdaspeed 3, has loved these beauties for years, so we thought it was about time to share the love with the third generation rides.

Introducing performance adjustable struts and shocks for the 2014+ Mazda 3! And Mazda 6 fans, you just hold on …
Why struts and shocks matter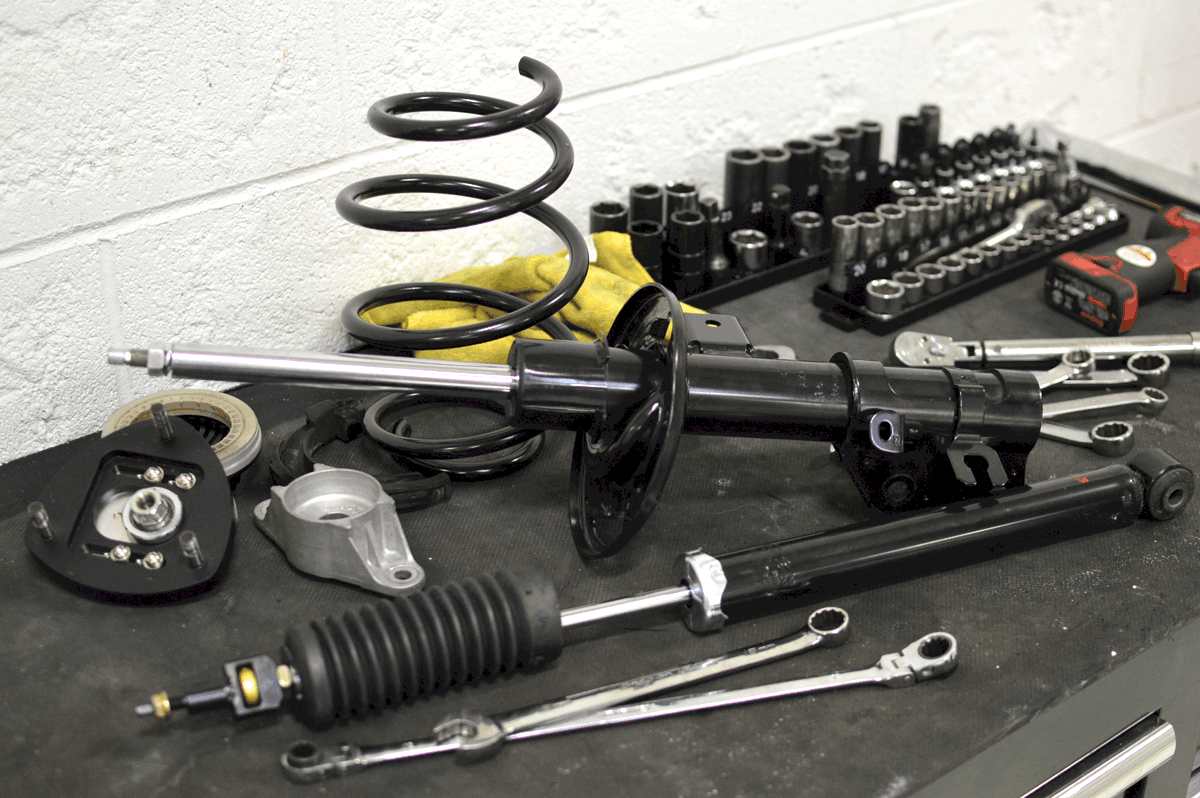 Before we get into all the awesome details of these new performance struts for your Mazda 3, let's talk about why performance struts and shocks are so critical to your vehicle.
Everything you do with your Mazda happens through the tires. Whether it's commuting, canyon carving, driving at an autocross event, or showing up to your favorite car meet, it all happens through your tires. That said, we can't give the tires all the glory, because everything they communicate gets translated through your suspension. This comes in many forms classified as handling performance: accelerating, decelerating (braking), cornering, and steering response are the key aspects. All of these characteristics work great (albeit soft and numb) in OE form, and they do all work together as designed, buy we can do better than that. You're an auto enthusiast now, so you install those awesome CorkSport lowering springs and really start to push your car past its OE limits. It feels great initially, but you quickly hit the limits of the OE struts and shocks damping range, which means it's time to upgrade.
When you lower your Mazda with higher rate springs you push the OE struts/shocks out of their effective damping range. This can directly affect the characteristics I mentioned above.  Increasing the damping to better match the higher spring rates will put the suspension back to its balanced design, but with more emphasis on performance. The sacrifices you made for the lower and stiffer suspension are now less of a compromise and an even greater benefit. It's a win-win folks.
Time to upgrade those shocks and struts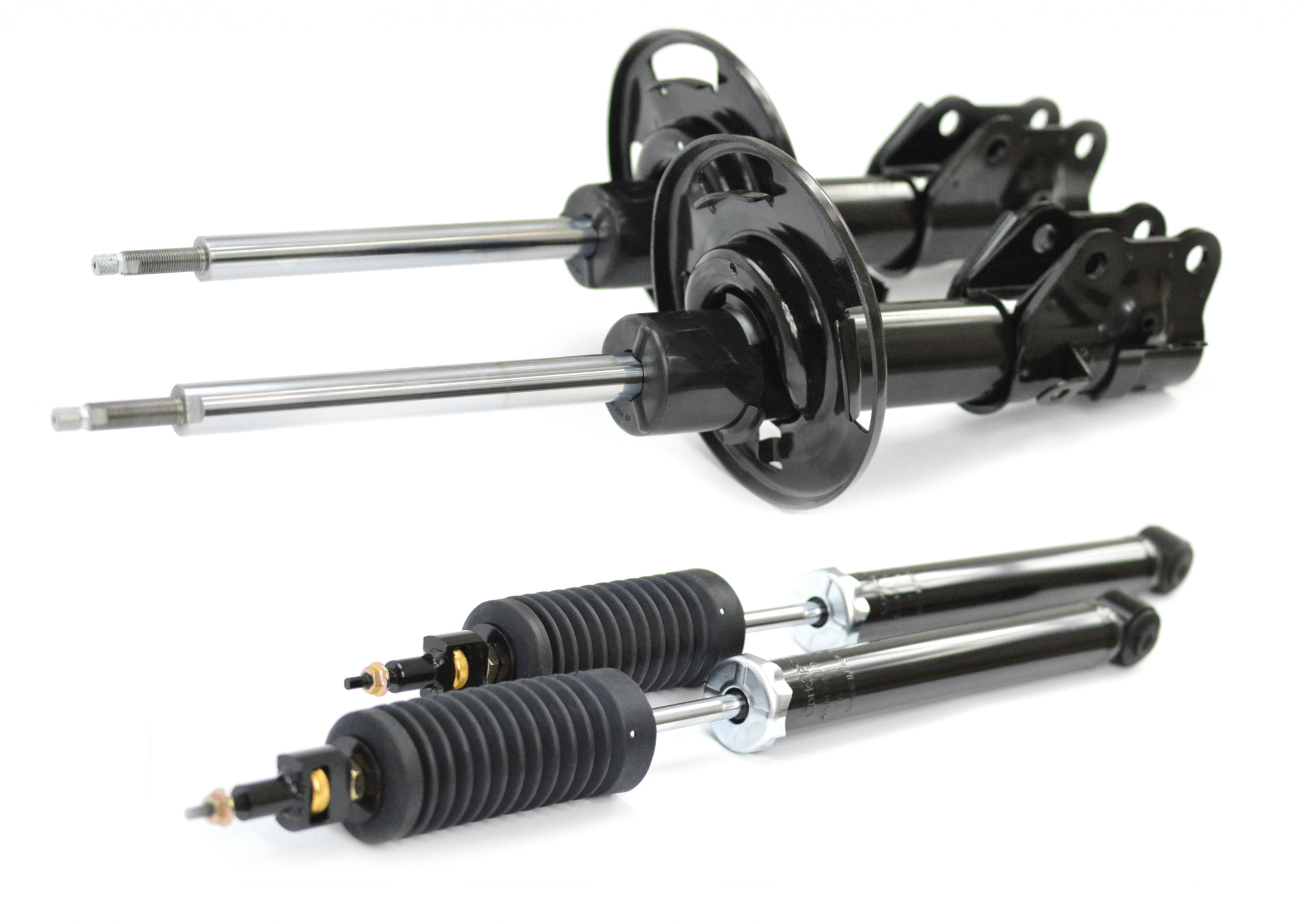 You now understand why you need performance struts and shocks, but why do you want CorkSport performance struts and shocks? First off, they fit like OE. There is nothing more frustrating than being mid-install under your Mazda and the part just won't fit. Not with CorkSport parts, folks! We wouldn't do that to you because we know how much it sucks. Second, we designed the damping range to have a great flexibility depending on your setup. The softest setting will allow you to basically match the OE damping rate, if you're still rocking OE springs and comfort is your highest goal. However, if you like to push you Mazda to the limits then turn up the damping to up to 70 percent stiffer than OE, or anywhere in-between, with 15 positions to choose from. You really can setup your Mazda just how you want.
Lastly, it is so easy to make adjustments with these shocks and struts. If you like a softer ride during your commutes, but want to push the car on the weekends, just pop your hood to adjust the front and reach into your wheel well to adjust the rears. Don't wait any longer my fellow Mazda enthusiast, take your Mazda 3 to the next level.