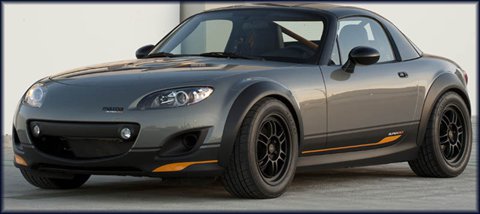 I normally don't just write about show cars that are seen in a SEMA booth by themselves for my blog posts. Mx-5s are not a normal focus of mine either. In the Mazdaspeed booth at the SEMA show was a good looking Mx5. The MX-5 had fender extensions to give it a wide body look and an eye catching paint and graphic scheme with the Super 20 logos. Under the hood are a Cosworth supercharger, Mazdaspeed header, and a Mazdaspeed Japan front tower brace. Again you think so what; it is just a SEMA show car.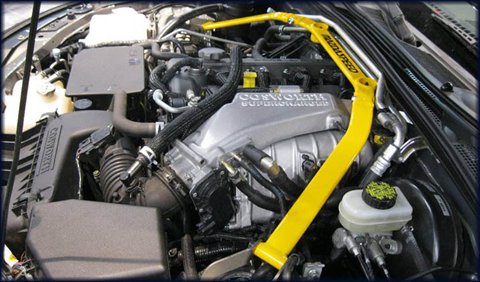 What I found interesting is the history on this car. I spoke with a Mazda insider who said this car was built to test the feasibility of releasing a supercharged MX-5 in the showroom. If the economy was better this could be a reality. This is really a "what if" statement but cars like this have become a reality before, which is what really interested me.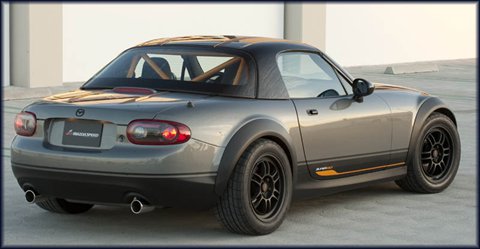 If you know your Mazda history another car like this one actually became a production vehicle. The 2003 Mazdaspeed Protégé was released. It was a Protégé built in Japan and shipped to the North America to have a turbo kit installed at the port before delivery to dealers. Mazda collaborated with Callaway to provide the turbo charging expertise. The same thing could have happened with the Super 20 and Cosworth.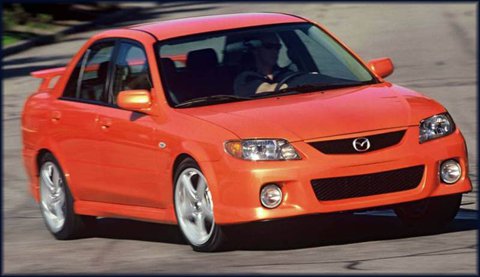 Unfortunately with the product life cycle of the MX-5 ending in the next few years we will not see this car ever released. This is one of those cars that could have been and should have been.
– Derrick