We attended Sevenstock XII down in sunny Irvine, California on September 26th for a fun day of Mazda rotary-powered goodness. The event was held at Mazda's headquarters which has plenty of parking and provides a great backdrop for the biggest rotary event in the world. As you can see below, when we arrived we were greeted with a reminder of what Mazda is all about.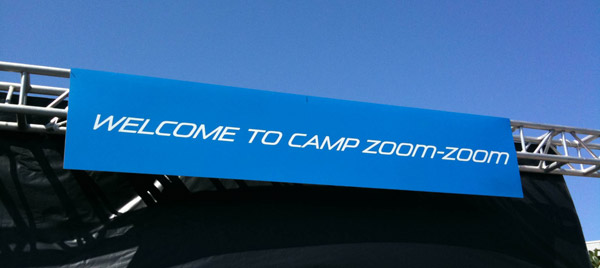 There was plenty of Mazda's favorite catch phrase on display at the event. Row after row of rotary powered vehicles were in the parking lot, and the enthusiasts who drove them there could be found wandering around taking it all in. The people in charge told us that there were more cars at this year's event than there had been at any previous Sevenstock.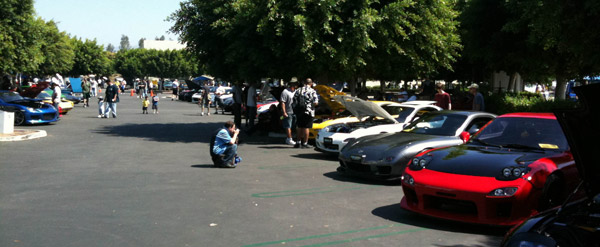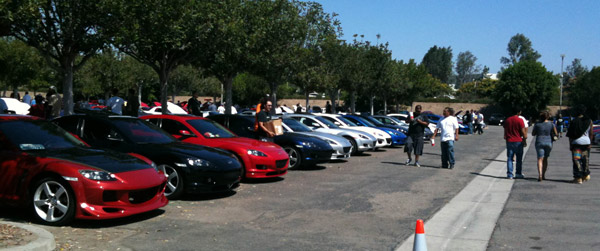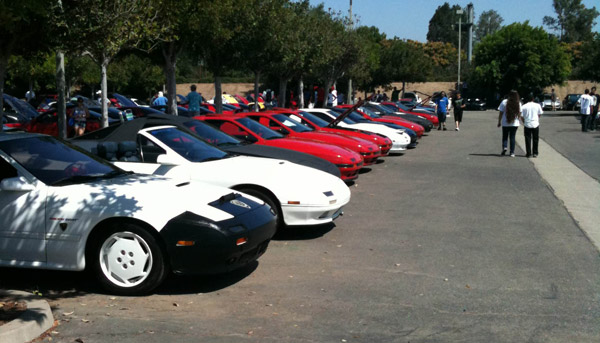 Sevenstock always has people who had travel long distance to reach the show, but this year we saw some people who travelled especially far.
RE-Amemiya
and
Knightsports
flew in from Japan to get more acquainted with US rotary fans, and hopefully spread the word about their parts. We drove 1000 miles to setup a booth at the event and show off some of CorkSport's new parts for rotary vehicles. A lucky RX-8 owner won the newly released
CorkSport RX-8 Racepipe
we donated to the Sevenstock raffle.
There were some really outstanding cars at the event. I particularly liked the white FD below with the
99 spec front end
conversion installed. The car even had a rare Mazdaspeed vented hood.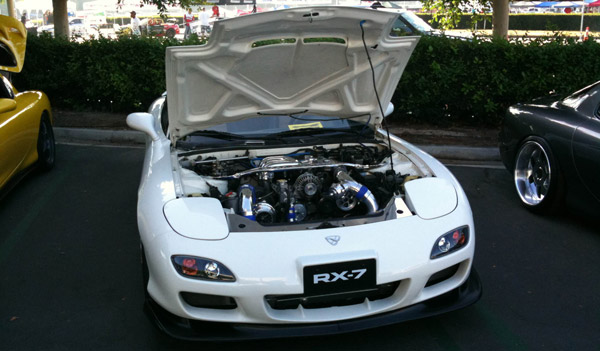 In my opinion, the best sounding engine at the event was a 4-rotor in the time attack RX-8. The best way to describe a 4 rotor engine sound to someone who has not heard one is that it's like an F1 engine only better. The motor has wicked fast throttle response and took maybe a second to redline while free revving.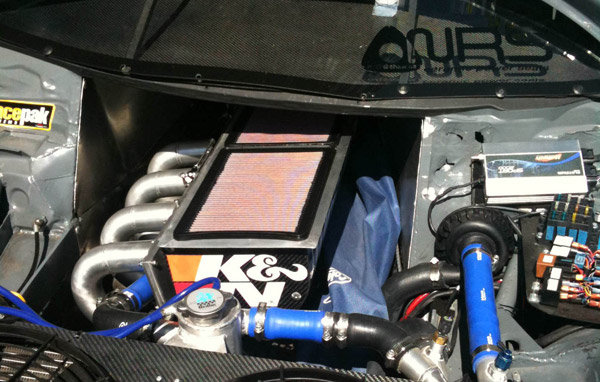 It was great getting to talk to everyone at the event and chatting with customers about their cars. I look forward to next year's event to see great cars and great people again. If you have the means, please stop by our booth at any of the shows we attend!
–
Derrick