We had our swap meet and dyno day on Saturday the 19th. The weather for the day was pretty ominous with rain forecasted from early morning to around noon and it was right on. At 6am the rain started up but that didn't stop us from getting the event going.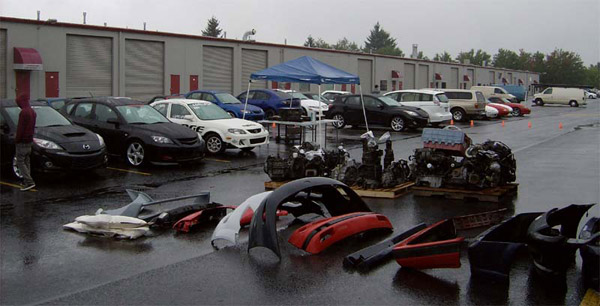 10am with the rain coming down
Alan Webb Mazda showed up at the event early and brought along some parts to sell at a discount and a new 2010 Mazdaspeed 3 to show off. We had the swap meet spaces in doors to keep people dry during the entire day. There were lots of good deals to be had at the event that we offered and other people brought as well.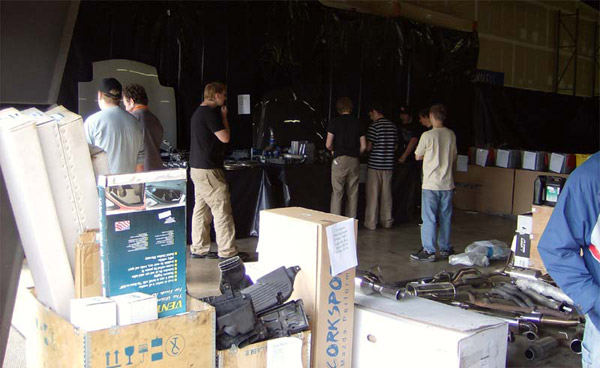 People checking out the deals (including the sweet RE-Amemiya MS3 hood)
We had almost the entire Mazda range of models represented at the event. All models of Rx7s, Rx8s, Mazda Proteges (new and older models), Miatas, Mazda 6s, and Mazda 3s.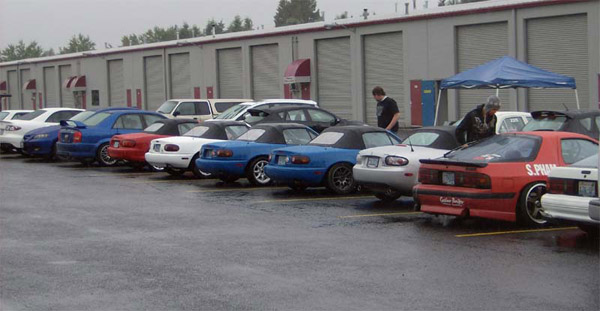 Scott's FC with the drift damage can be seen at the right (Scott too)
The dyno event had 20 cars on run on it during the day. The best power made was a NB Miata with a GT3076R turbocharger at 400 wheel hp. The car is very un-assuming until the driver hits the throttle.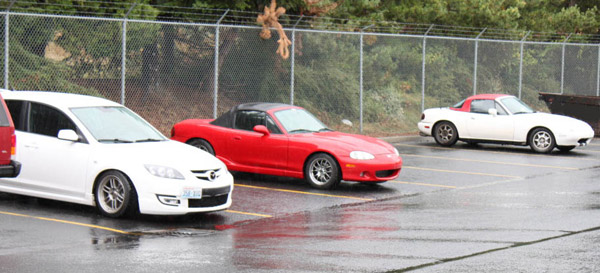 The biggest dyno number of the day went to the red Miata above.
The day even had a few surprises in it too. The 1st gen Rx7 after its dyno run drove around the parking lot and the tie rod end broke. After a quick assessment and help from CorkSport the tie rod end was repaired and the car was back on 4 wheels. Thankfully it happened in our parking lot and not on his drive home.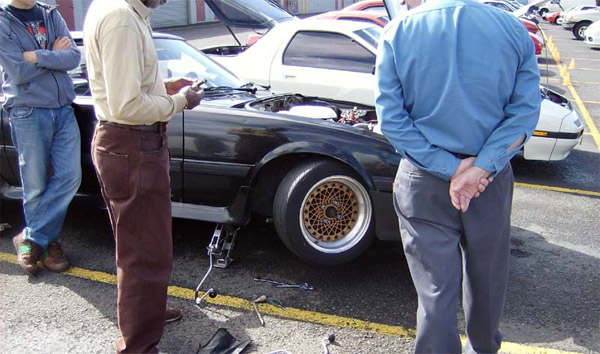 Oh Snap!
Thank you to everyone for coming out and making the event despite the not so pleasant weather early in the day. I would like to mention a special thanks to Alan Webb Mazda for braving the weather and to MazdasNW group for driving down from the Seattle area.
–
Derrick