Remember when the first Veilside body kits came out back in the late 90s? Back in 1998 those kits were incredible! Another must have item for style was wheels made by the company Niche. They had some cleverly done up advertisements in Sport Compact Car Magazine that that caught my attention. Niche was not exactly Rays Engineering but they were very cutting edge.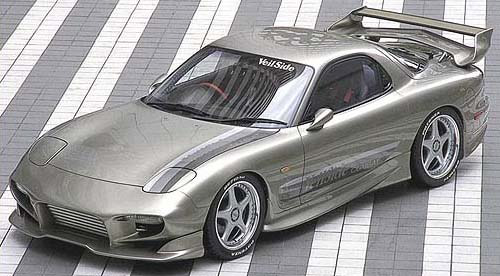 Speaking of Sport Compact Car, I remember reading that magazine when Shiv and Dave were contributing editors. Project cars back then were mostly FD Rx7s and too many Hondas to count. Every once and a while a Mazda would pop up in the articles and features. Our CorkSport KL-ZE swapped Mx3 was featured in the March 2000 issue. My favorite quote, "I never thought a Barney Purple MX-3 could look so badass".
All of these things have one thing in common; they are not with us anymore. You can still buy the original Veilside kit but with all the knockoffs I haven't a real one in 10 years. Niche wheels have been out of the market for years. Sport Compact Car (after Shiv and Dave left) went downhill and had become just another car magazine. The owners of the magazine killed it last year.
Things change for the good and the bad. One thing that hasn't changed is that CorkSport is still here to support Mazda enthusiasts, and we thank you guys for all your support over the years.
– Derrick