If I were to make a list of OEM parts that I dislike, in the number one spot would be the shifter. I hate feeling like I am stirring a large pot of soup when I am putting my car into gear. Any auto enthusiast wants a solid shift when they are driving.
When I was given the opportunity to test out the Corksport short throw shifter, I was so excited. Not only was I testing for a high quality company, but I was finally able to get rid of the sloppiness from my OEM shifter. The install went smooth, it was the first time I have installed a short shifter on my own, but it was a piece of cake with the step by step instructions that came with it.
Once it was installed my car felt so much different. The shift felt smoother, and much more solid than the stock shifter my car had in it. Not only am I able to adjust the length of the throw but I can adjust the height, which comes in handy since every driver is different and will have a different on throw and height.
With the short throw shifter alone it took 85-90% of the slip from my shifter, but there was still that slight movement when I pushed the shifter into gear, especially when shifting aggressively. Being as picky as I am it did frustrate me – so when Rich contacted me to see if I wanted to test out some shifter bushings my eyes lit up like the fourth of July. Of course I said yes, and the install took all of 15 minutes. The bushings took the remaining movement out of the shifter and I am SO happy with the quality of the parts that Corksport sent me.
I am honestly happy that I received the short shifter prior to receiving the shifter bushings instead of installing them together. Now I know what part changes what movement in the shifter. I can definitely say that pairing these two products together in your car is in your best interest and that each part does have a dramatic change. These products are well worth their money and I would recommend them to any car fiend that is looking for a more responsive and solid feeling shift.
Kaylee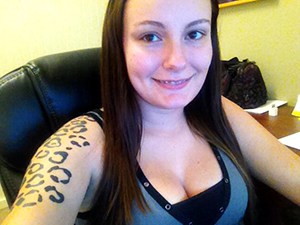 Don't have an adjustable shifter yet? Check them out:  Mazdaspeed or Skyactive.