I recently went back to Minnesota for Christmas to visit family and take a little vacation (far from a tropical vacation) from the daily grind here at CorkSport. I flew in to Minneapolis, but needed a rental car for the final leg of the journey. Naturally, I picked the cheapest vehicle they had available (Cobalt or similar is what the description read). I ended up getting a white Toyota Matrix (actual rental shown below).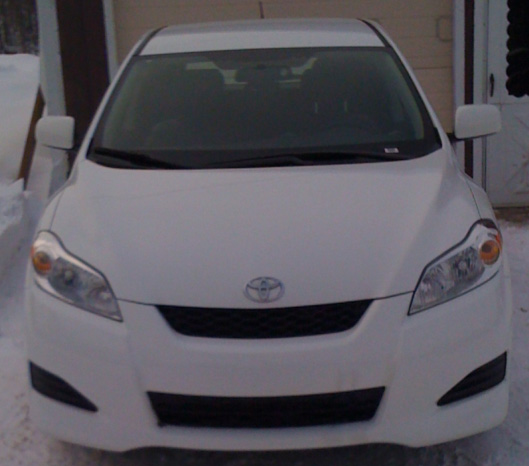 Being that I work on Mazdas every day, I began to compare everything about this vehicle to its similar, but very different competition, the Mazda 3 hatchback. The following two pictures show that the two share similar side profiles and the same 5-door hatchback design. This is where (in my opinion) the similarities end. The 3's front flared fenders give it a much more aggressive look and stance than the Matrix. The 3 is also fun to drive and holds to the road well. The Matrix seemed to drift wherever the wind blew and never felt secured to the pavement. I also found that the interior of the 3 is much superior to that of the Matrix. The creature comforts and center console layout in the 3 give a much more luxurious feel than the very, very minimal layout in the Matrix.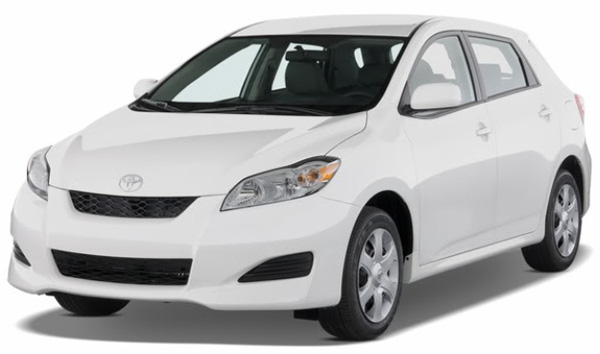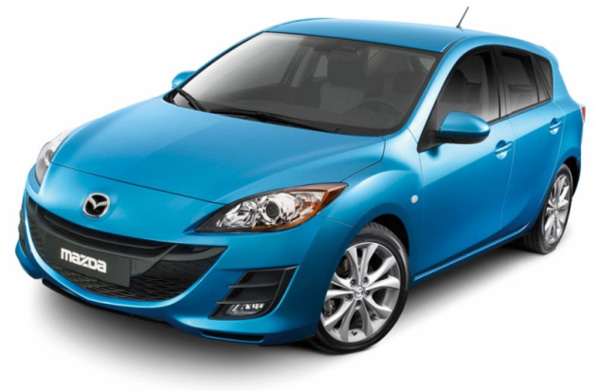 After driving about two hours from the airport to my parents' house and hearing repeated clunking in the rear of the vehicle, I decided to investigate. It turns out that the rear hatch cover does not secure to anything and freely bounces when I hit one of the many potholes on my drive.
In conclusion, my job may in fact bias me towards the 3, but in my opinion, the 3 hatchback is far superior to the Matrix.
Have a new product idea or question? Feel free to Jake