CorkSport is pleased to announce the release of the CorkSport Front Lower Arm Brace for the Mazdaspeed 3 and Mazda 3.

The latest addition in a comprehensive line of suspension products designed by CorkSport to strengthen the weak points in the Mazdaspeed 3 OEM underbody design, the CorkSport Front Lower Arm Brace strengthens chassis rigidity and minimizes flex by tying the lower control arms together.
Designed to fit seamlessly with the OEM control arms, this easy to install suspension component will provide improved steering control and help to maintain the alignment of the vehicle.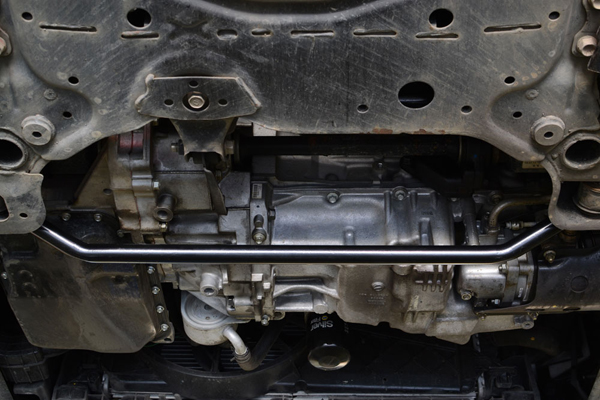 The CorkSport Lower Arm Brace has a stainless steel tubular design and CNC machined ends that will help to maintain a lightweight frame while adding structural rigidity. It has been powder coated for added durability and a long-lasting finish, even in extreme weather conditions.
This latest release comes on the heels of another product release by CorkSport also designed to reduce undesirable chassis flex, the CorkSport Mazda 3 and Mazdaspeed 3 Underbody 4-Bar Brace Set. This suspension enhancement links the frame to the sub-frame locking the sub-frame in place for increased control under hard cornering and acceleration.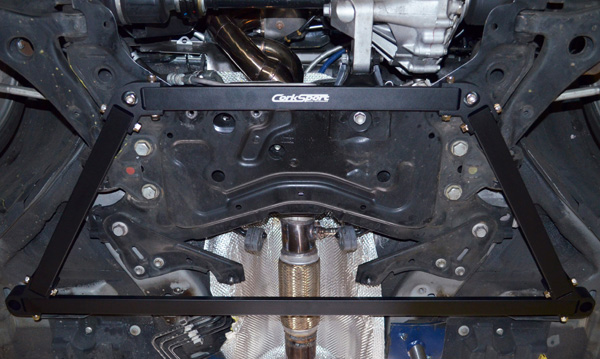 Immediately after I installed the CorkSport Mazdaspeed 3 Underbody Four Bar Set, I felt a difference in handling and responsiveness, said CorkSport customer, Matt Kellogg, I saw an improvement in cornering and lap times on the track as a result of adding this product to the undercarriage of my Mazdaspeed 3. This is a great addition whether you use your Mazdaspeed 3 as your daily driver or for the track
The CorkSport Lower Arm Brace and CorkSport Underbody Four Bar Set are available for purchase along with a number of other suspension enhancement products at https://www.corksport.com.