There's nothing more fun than checking out what you guys are all up to out there in wild world of daily #MazdaLife. Today's blog is focused on what brings life to Mazdas… YOU GUYS. Whether it was the paint job/rim color combo or simply the rockin' shape of the spokes… here are some of our favorite rims as shown on Instagram.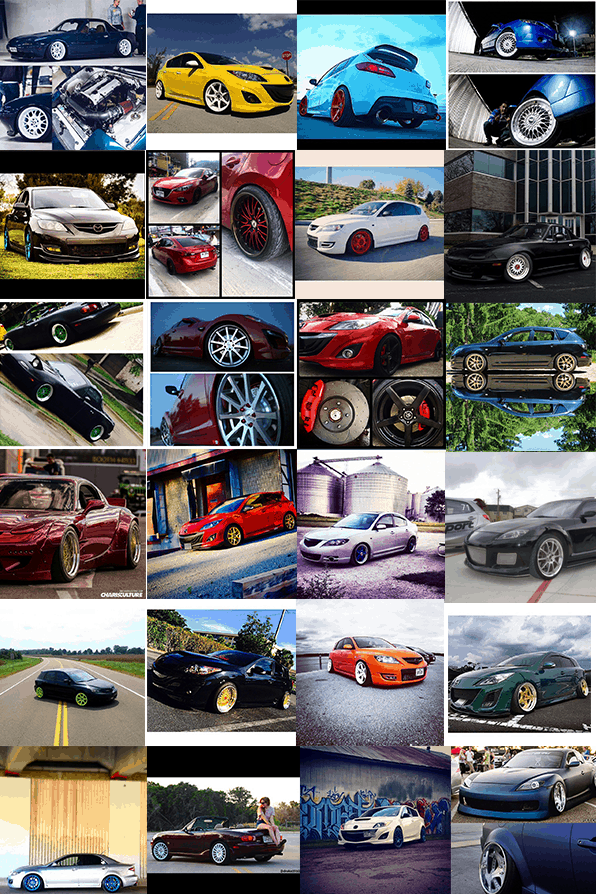 Jealous that your ride isn't up here? Share some shots of it using #CorkSport. We are always looking to show off for you.
Special thanks to:
@ahmbo1_turbo,  @eudmautosports,  @airforcesuspension,  @boosted_lucas,  @callmekmart,  @everyoneshomey,  @hachikin_racing,  @hector_evo,  @jaredberkely,  @jurgonkitfok,  @kokocollado,  @mesha_hata_ramadan,  @ms3turbo, @murdermazda,  @mzdaswag, @nateride1990,  @rotarylounge,  @streetclassracing,  @tsw_alloywheels_aus,  @ty_mx5low, @utahskillest,  @vladimir_tsybankov,  @wag_swag and  @whitezilla3 for all the awesome shots. Keep em' comin!
Looking to deck out your ride? Check out some of our latest and greatest from CorkSport.
-ZoomZoom
CorkSport