It is a funny thing how fate throws people together; this is my story of the past few years and how being a sponsored driver with CorkSport changed my life. All kidding aside I have been married (blissfully) going on 19 years now and prior to my relationship status change I drove everything from muscle cars to motorcycles and all the way to V-dub campers following the Grateful Dead around or was it the other way around?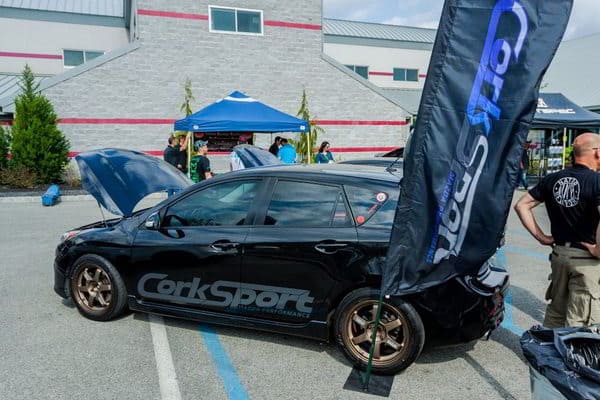 In 2010 I was driving a hand me down Audi A4 B5 from my wife and the transfer case blew. So it was time to look for a new ride, I luckily decided upon a MS3 and the moddiction started. A stage two intake from CorkSport was ordered and is still in use on the fastest Pu in the kingdom. I had the pleasure of meeting Derrick and Kelly from CorkSport at the OCC meet in New York in 2011 and a friendship/partnership began. I started buying more parts from CorkSport and the other great vendors that support our platform. CorkSport came out with a front sway bar that I purchased and proceeded to break. They fixed this bar and while they were re-working that part, I was sent a set of lowering springs to test out for them as a gesture of good faith (good business in my opinion) while I waited for the redesign and I did some testing on it. After that I asked if they had a sponsorship program, they said they did so I sent in an application and that is where it all started.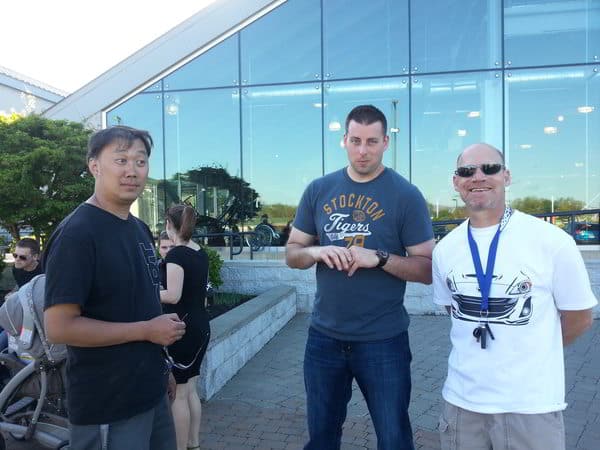 I heard back and was excited to find out I was in!  I asked for a suspension focused sponsorship package and received many of the handling parts I wanted and even got a set of the Speed 3 specific coil-overs a full six months before they were released! The relationship has been great being able to give feedback and suggestions that CorkSport actually listens to and incorporates into products that make it to market. Being able to help a company bring new and exciting products to fruition is rewarding and is a symbiotic relationship. As well as being a professional relationship I have become friends with some really cool peeps at Corksport and people in the Mazda community through being a sponsored driver, from Texas with sponsored driver Matt Kellogg at the CorkSport track meet at Harris Hill Raceway to Brock, Dan, Dave and Paul the Canadian boys at the TorontoMazda3 Mazda only Meet.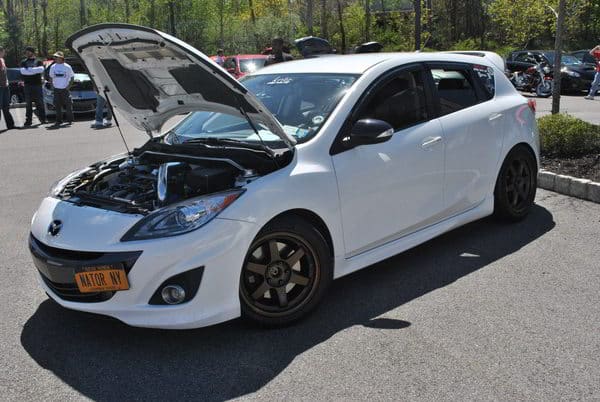 It is also fun to be in on the stuff that folks outside the fold of sponsorship don't get to hear about and test. There is a ton of good stuff coming to market soon and some projects still on the drawing board. Getting to test these or just having advance knowledge of them keeps me fresh and wanting more. Being a sponsored driver is a working relationship though so you need to be prepared to work. You don't get something for nothing they say; you are in essence part of their marketing team and with that comes responsibilities both to your sponsor and to your fellow platform mates be it in giving some support to someone doing an install on a weekend when CS can't be reached to talking or going on Skype to help out a mate in Australia or the UK or driving over to someone's place to help extract and install a downpipe. Being a Nator member this comes naturally though. I've let folks drive both my cars to feel how the suspension upgrades performed and what they could look forward to with CorkSport parts on my car. My good friend from Mexico, Luis Herrera aka Ganque on MSF, loved the ride when he was up for a visit in April. So if you aspire to be a sponsored driver for CorkSport or another supporter of our platform be prepared to bring something to the table as being an ambassador is fun but hard work too. At the end of the day, being a sponsored driver for CorkSport is very rewarding though.
Respectfully,
Steven Kritzberg