I left Vancouver early Thursday morning on the Amtrak train for Tacoma, Washington. It was a beautiful day and the ride up was peaceful and nice.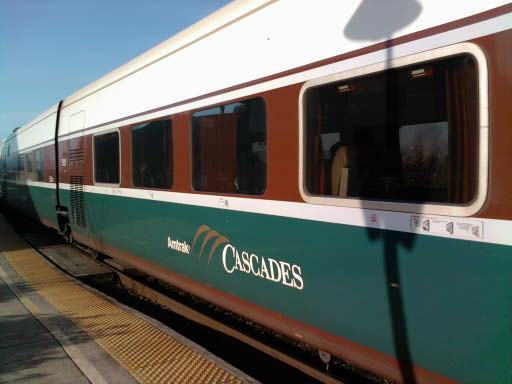 Once I arrived, my adventure to pick-up the new CorkSport CX5 really began. It all started by going the wrong direction for a couple of blocks and then stopping into a super cute flower shop to get pointed in the right direction by the sales girl. I then stopped by the Amtrak station just to make sure I was on the right track. The guy behind the counter had no clue where the port was (you can see the some of the port from the train station), I was not even sure he knew he was in Tacoma! Next asked a taxi driver outside of the train station. His answer was "over the hill and to your left". So away I went. Who knew he had no clue either.
To get an idea of what I was up against, here is an arial view of the Port of Tacoma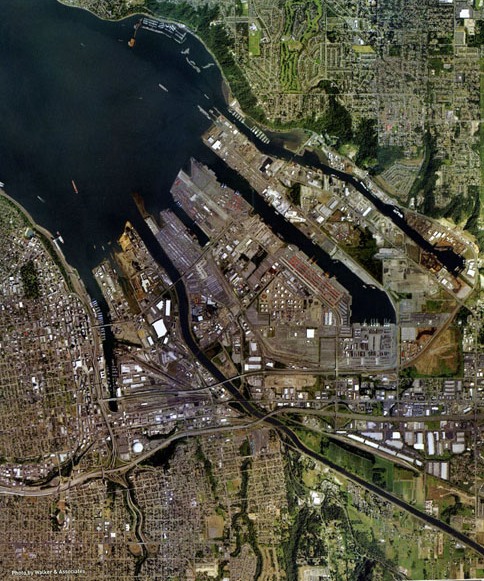 Several people have asked me why I didn't take the cab, but it was a gorgeous day and in the Northwest at this time of year, they are few and far between. Plus Google Maps, Sprint Navigation, and MapQuest all indicated that Marshall Ave was a short 2 mile walk. Who needs a taxi for two miles, right? FYI MapQuest walked me into a wall, Sprint Navigation went sideways (mid-walk update that never updated to my phone), and Google Maps couldn't find where I was at with the GPS. By then I was running short on my cell phone battery.
I continued to walk a mile and saw a Tacoma City Cop. The cop said I just needed to "go to the light right in front of me, go right, road will curve to the left, follow, then go right on next road and you're there". The next right was easily a 2-3 mile trek, no sidewalks and lots of big trucks. At this point in my travels a couple strange men in an old pick-up passed me at least 4 times, I was starting to get concerned. Girl in a skirt in any port is not a good idea generally, unless she's working (wink-wink). See Green River Killer to elaborate on my concern.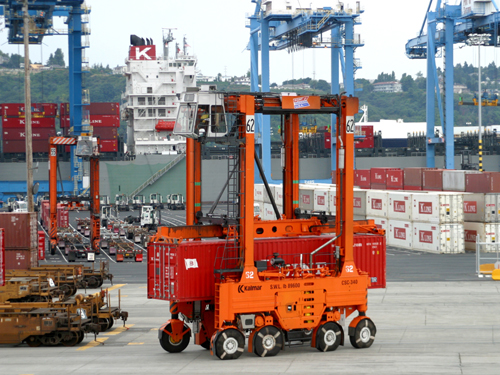 Once I got to the end where I was told to turn right, there was no Marshal Ave. I opted to stop at a security shed, with the most helpful person of the day (Thank you Bob!). He had a map and got me going in the right direction another 2-3 miles, plus I had to stop and wait for a train to pass, good thing I had water with me.
I finally found Marshal Ave. I'm saved!!!! Suddenly the Mazda's appeared and hope returned. I walked up to the first guard shed and Homeland Security sent me to the other end of the parking lot (about a mile). Next guard shed, said wrong spot and go back…noooo! At least he called ahead and Tony came looking for me with a truck. The 1/4 mile ride to the gate was heaven! Mike (Mazda rep) met me at the gate, which I never would have found, and led me to the CX5.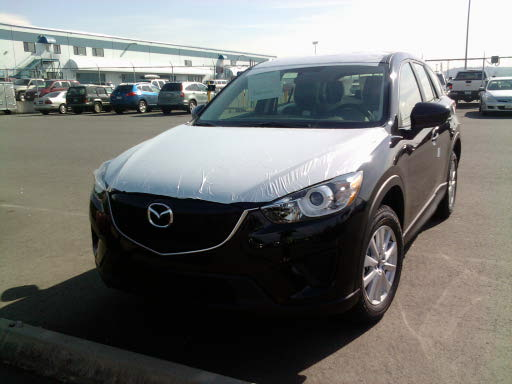 Next challenge was to get gas. Fortunately a gas station was close along with the freeway exit to food and home.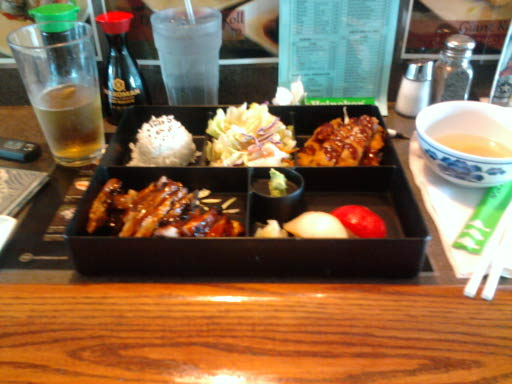 The drive home was perfect in the new CX5 and the next day CorkSport had the new SkyActiv itnake prototype test fitted on the car making it well worth the adventure!
Kelly-