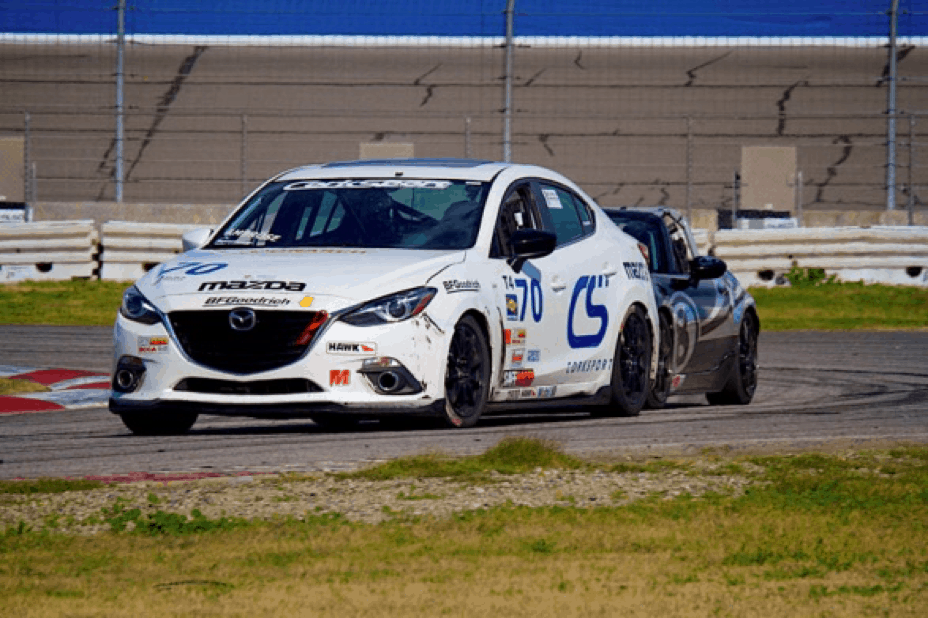 Technically this is not a mid-season recap, it is more of a three-fourths of a season recap as all of the 6 SCCA Western Conference races are over and I won the conference in the CorkSport Mazda 3.
Autoclub Speedway, Fontana, California: This is the first time we had the Mazda 3 out on a roval and wow it was fast. The only car, which won for top speed, was an Acura RSX type S, which was at the event. I picked up a 3rd place in race one and a DNF in race two, as we had a technical problem with the car. It wasn't critical but it could have torn up the car, so we stopped after five laps, which put me in 12th place.
Willow Springs, Willow, Springs California: I have never been to Willow Springs and struggled with the car to get a good pace. In race one, I played it safe to keep the car in one piece and finished 9th out of the 13 total cars. In race two, I was much quicker and fought my way up to 5th place. There was lots of traded paint in this race, which put a few cars out of the event.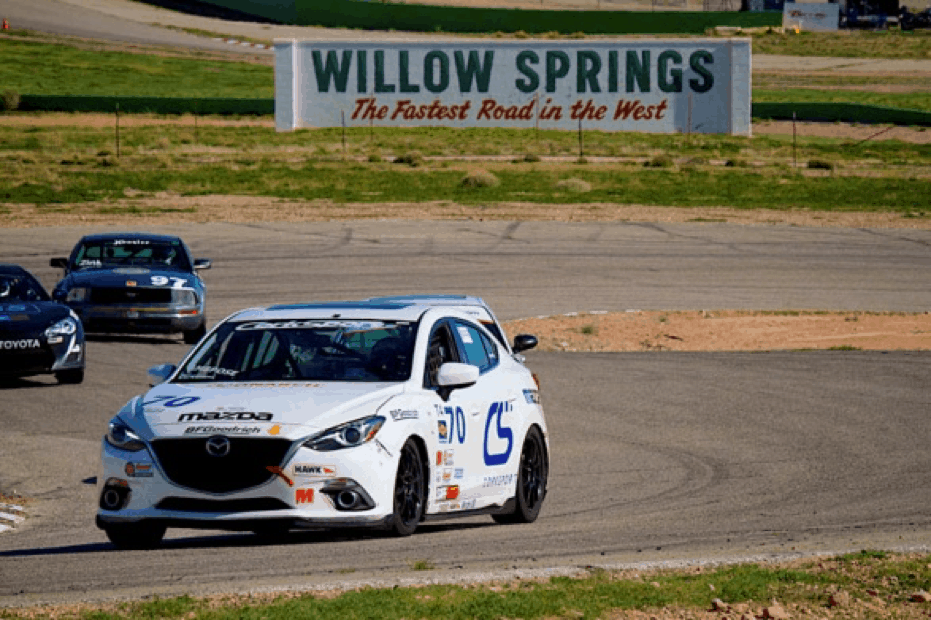 Thunder Hill, Willows, California: I like Thunderhill. I had not driven the Mazda 3 there before, but I have driven the B-Spec Mazda 2 I raced in prior years, and one of Mazda's TD Mazda 6 which were used in the 25 hours of Thunderhill. In race one, I started at the back of the field due to a timing and scoring issue from the SCCA mixing up my car number, so I got no qualifying time. I was able to get to 3rd place in race one, which wasn't too bad. I knew I was giving up some time on the track in a few spots after reviewing data, which set me up for race two. Race two went better as I got to fight it out with a NC Mx5 driven by a local driver. Twelve laps in, the Mazda 3 decided it didn't like me using the brakes as the pads and went bye, bye. This meant I got to drive at 10/10s chasing an Mx5 with no brakes, just lots of metal on metal. When the brakes went, I lost 2nd place so I was playing catch up and throwing the car into corners to slow down. I was able to pressure the Mx5 and he went really wide in a flat out corner, which caused some damage to his car. He pulled into the pits and I was able to take it down a notch and finish in 2nd.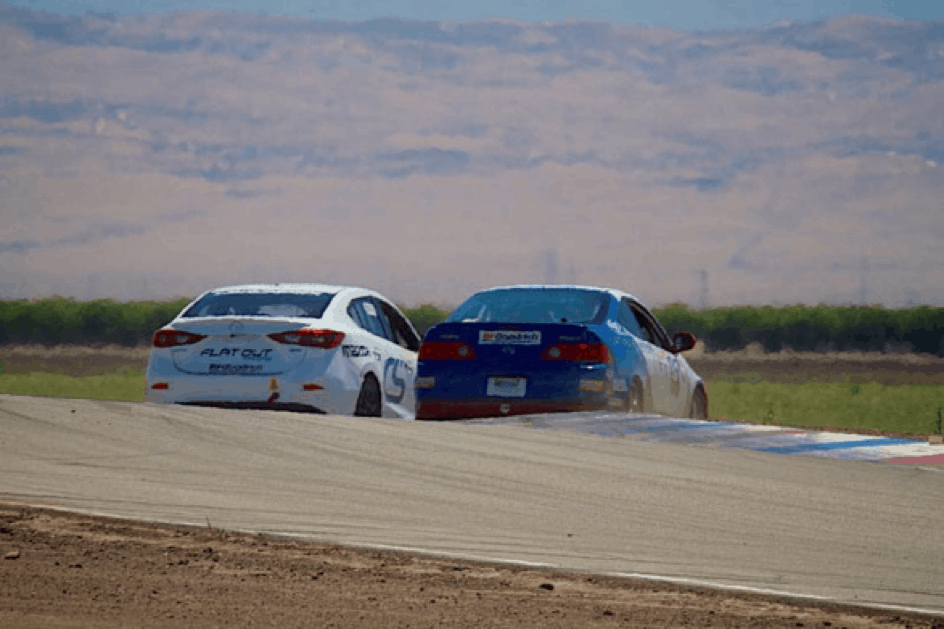 Button Willow Raceway, Button Willow: I have raced Button Willow a lot given our location in Vancouver, Washington, and Button Willow being 14 hours south of CorkSport. For race one, I qualified 4th out 10 cars which put me on the second row. The race was uneventful and I was able to keep 4th while holding off the same MX5 driver from Thunderhill. In race two, I got a little crazy at the start with the Acura Rsx from Autoclub and pictured above running the Mx5 off the track during the first lap. Check out my video!
Portland International Raceway, Portland, Oregon: This is my home track as it is all of 10 minutes from CorkSport. This was a pretty quiet race weekend as I qualified second and finished second in both races. I had nothing for the mustang who finished 1st in both races.
The Ridge Motorsport Park, Shelton, WA: I love the ridge, it is a great and challenging track.  We had some mixed conditions where it started raining during race one, so I got to practice car control on race slicks. End result was 1st place. The 2nd race was uneventful and I finished off the weekend with another 1st place.
So this leaves us with one more race for all the marbles at the SCCA runoffs at the end of September at Indy Motor Speedway. Yes, I really get to race at Indy and this is a serious bucket list for any road racer out there. We will be posting a link to watch the race live to see how the Mazda 3 and driver does against 40 other Touring 4 racers. Let's hope this goes better than last year's runoffs. I would really like to thank the support for racing the Mazda 3.  All of the parts we use on the track are supplied from CorkSport, the intake, exhaust, swaybar, camber arms, you name it. We are racing what we sell. Big thank you to BFGoodrich Tires for rubber and making sure we have the best tires to race on. This year, BFGracing came through with support for us with tires for the runoffs. Lastly, thank you to Mazda for the awesome car platform and Mazda Motorsports for the tech support with racing a car no one else in the US is running.