After a semi trailer's re-tread tire shattered our Mazda 2's windshield and ruined the hood (I'll leave that for Derrick to write about since he was driving), it was time for some much needed TLC. To start with, we fitted the 2 with a new CorkSport Stainless Steel exhaust (still in the testing phase). It includes a cat-delete pipe, full mandrel bent piping, and a 90mm rolled dual wall tip. The exhaust gives a nice, but not overbearing tone that even your significant other will not complain about.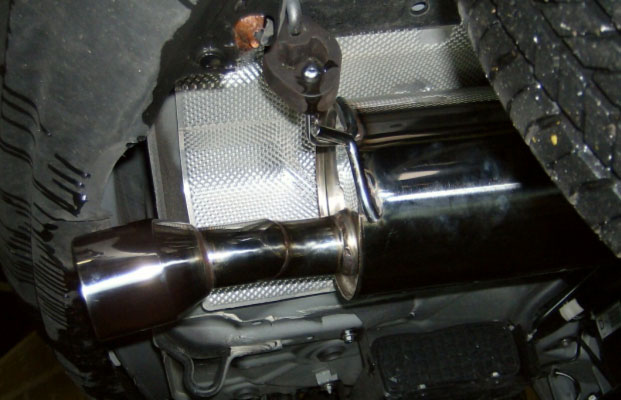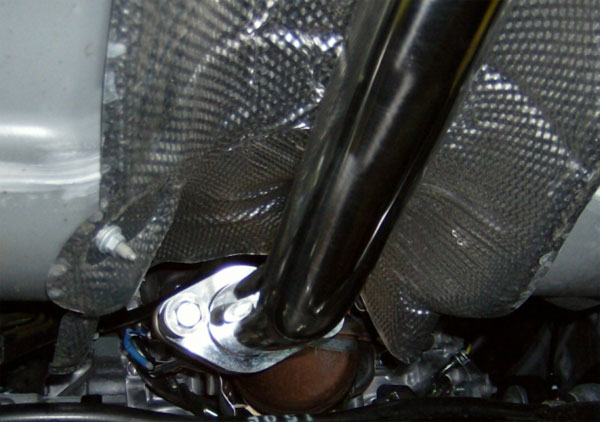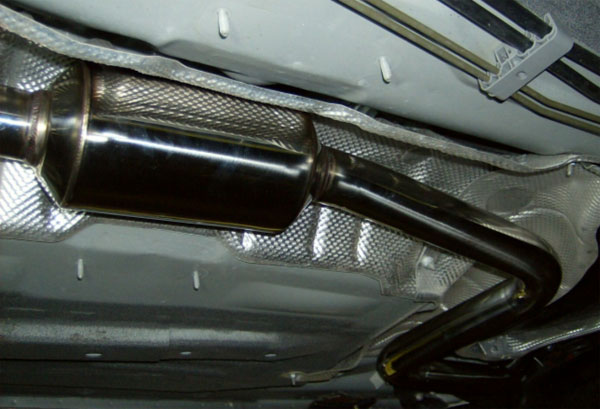 The next Christmas present the 2 received is a new front strut tower bar. There was not much clearance for this bar to fit, but we managed to make it work. The bar utilizes laser cut mounting plates and even allows you to keep the brake reservoir in its stock location. As shown in the picture, the bar is black powder coated and installs in just minutes.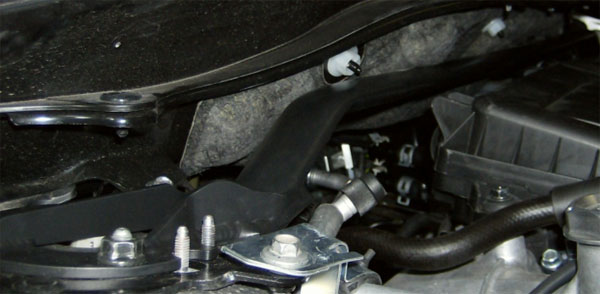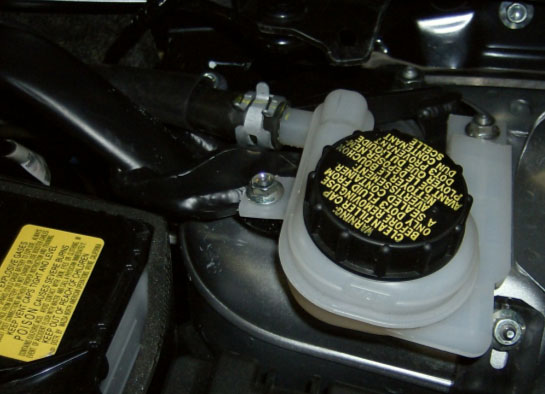 The last item that hasn't made its way on to the 2 yet is a quick-release rear hatch brace similar the the Mazda 3 version that we currently sell. The prototype bar utilizes cnc milled mounts that will be totally hidden behind the hatch molding except for the actual mounting holes.
My initial impressions of the 2 were that it was simply a commuter sub-compact. Now that I have spent several days working on and driving this car, I have come to like it's fuel efficient and nimble stature.
Have a new product idea or question? Feel free to email me.
– Jake