Our list of Mazda dealerships that sell and install CorkSport brand products in the US has seen amazing growth over the last 8 months. In the blog post, Dealership Friends of CorkSport, posted in January, we had a list of just 6 dealerships who were modification friendly. Today, the list has now grown to 20 Mazda dealerships nationwide with more to come.
In an effort to make it easy for you to locate a dealership that offers CorkSport brand products near you, we have added a map on our dealership page that identifies the locations and provides information on CorkSport brand dealers in your area.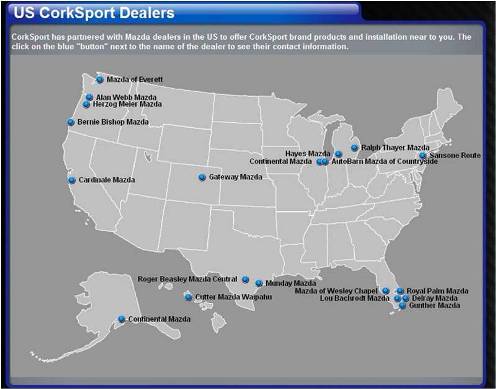 To get a dealers information click on the blue "button" next to their name and it will display their address and contact information. You can see the example below for Cardinale Mazda in Salinas California.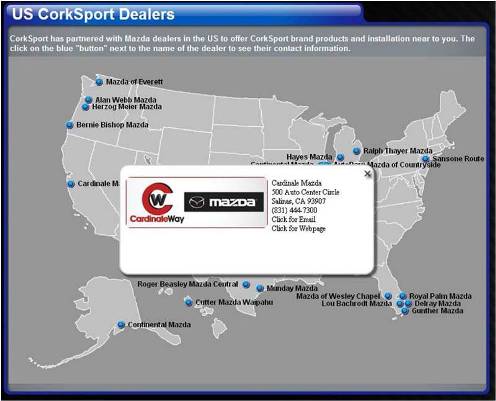 We are always on the lookout for more Mazda dealers so you know of one who doesn't mind a modified Mazda send me an email and I will be in contact with them. If anyone has any questions please feel free to contact us.
-Derrick