Soon to be released will be a kit for the 2010 MazdaSpeed 3 and Mazda 3 which will move your front license plate to the driver's side of the vehicle. This will allow more air to flow to the engine, radiator, and FMIC, should you have one installed. It does this by using the factory tow hook mount located inside your factory bumper. The kit will include tamper resistant license plate screws as well as the bit to remove them.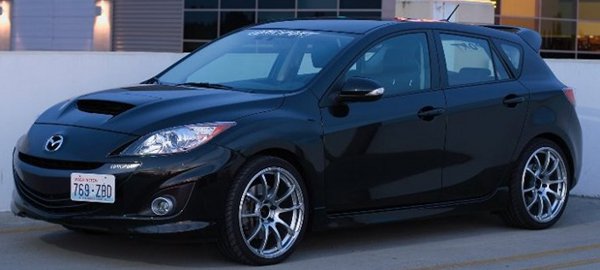 We currently have this product installed on our vehicle as you can see in the above picture. We do not have factory license plate holes on our vehicle, but plans are to include bumper plugs in the kit that will fit in your stock holes to cover them up.
The kit will include installation instructions as well as customer support should you have any questions. The projected retail will be right around $89 for the entire kit.
Right now the kit will only be available for the 2010+ MazdaSpeed 3 and Mazda 3 (i & s) hatchback and sedan. If this is something you would be interested in for your Mazda, shoot me an email and I'll see what I can do.
As always, if there is anything that we don't make that you think we should, let us know.
– Jake