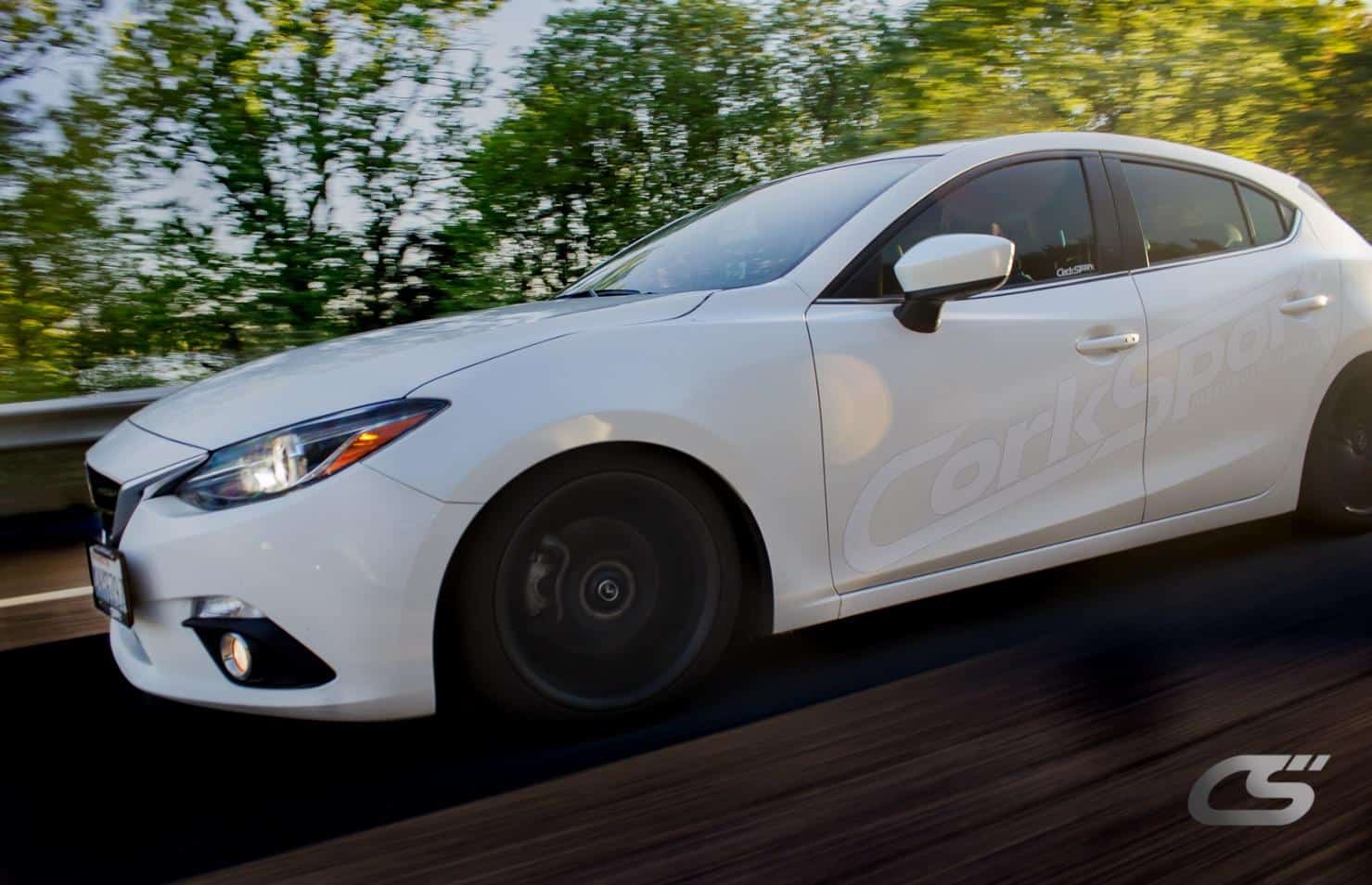 New to modding your Mazda 3? No worries! CorkSport has you covered. Check out this guide to the parts that can turn your Mazda 3 into something special — and something more fun. I'll be covering the main Mazda 3 performance checkpoints: power, handling, and styling. Feel free to hit me up if you have any questions along the way!
Let's get started …
Power Modifications
One of the first questions I always hear when Mazda 3 owners call me on the phone is, "What can I do to get some more horses out of this?" As many of us know, the SkyActiv engine that comes in the Mazda 3 isn't exactly designed with big power in mind. It was built for fuel economy and efficiency. Even so, Mazda 3s are still very enjoyable to drive. With some bolt-ons products and a tune, you can definitely squeeze out some more ponies.
Short ram intake
One of the most restrictive parts of these cars' induction systems is the factory air box and paper filter. We offer a much more free-flowing solution. It looks a little something like this: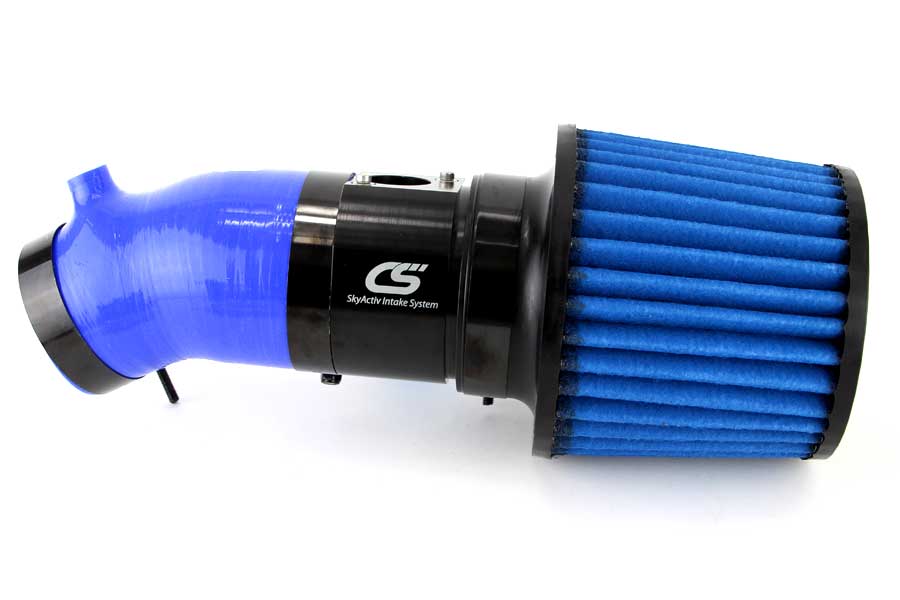 Utilizing a machined billet aluminum MAF housing and a Dryflow filter, we saw gains up to 6 HP on the 2.5 L models and 2.0 L models on an untuned ECU. On top of achieving these gains, the intake also provides amazing induction sounds — this probably won't help you lighten your lead foot, though!
Exhaust
If you're considering any brand for an exhaust, be sure you keep us in mind. We spent a lot of time creating the perfect exhaust for these cars, including the sedan model and the hatch.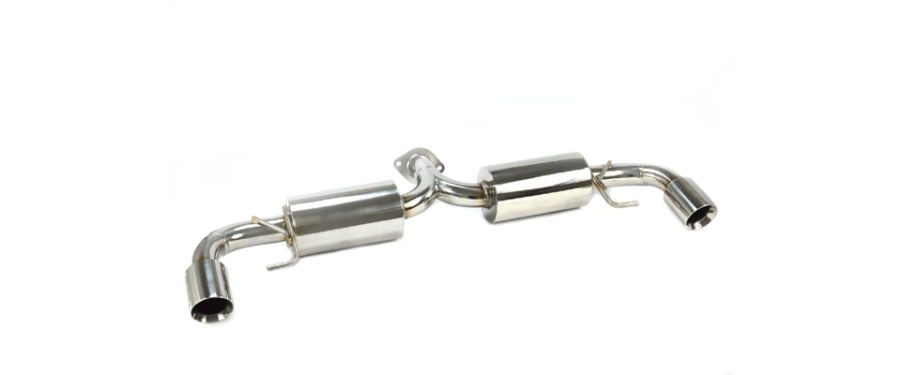 Constructed of 65 mm piping and made from T304 stainless, CorkSport exhausts for the Mazda 3 will provide long lasting durability and performance! We can sell you just the axle back if you are going more for sound, or you can pick up our full cat back if you want to get as much flow out as possible. (Please note: The cat back does delete the second unmonitored cat so it may be illegal based on your local emissions laws.) We saw 5 whp out of the 2.0 L and 10 whp out of the 2.5 L with our cat back on an untuned ECU!
Handling mods
One of the things that Mazda really hit out of the park with the Mazda 3s is the suspension and handling department. For a FWD econobox, these things carry momentum through turns really well. We offer some mods that cater specifically to this aspect of the car!
Springs, Shocks, and Struts
Dropping the car a bit on some adjustable damping shocks, struts, and lowering springs is a great place to start. Lowering the center of gravity while upping the spring rates will help improve your handling responsiveness. Slap a rear sway bar on there as the cherry on top and help the car rotate around corners while reducing the infamous understeer problems that FWD cars are often cursed with!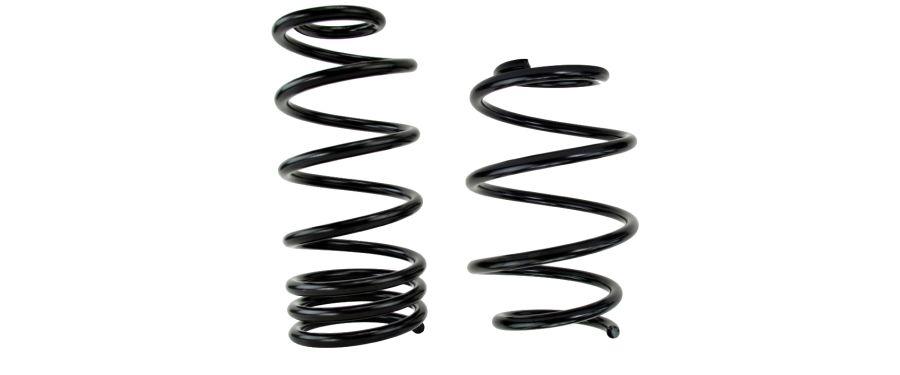 Our shocks and struts are 15 way adjustable, with 70 percent higher rebound damping. They allow you to run stiffer springs without needing to worry about the life of the strut being deteriorated.
The springs drop the car a tasteful 1.75" in the front and 2.00" in the rear.
Sway Bar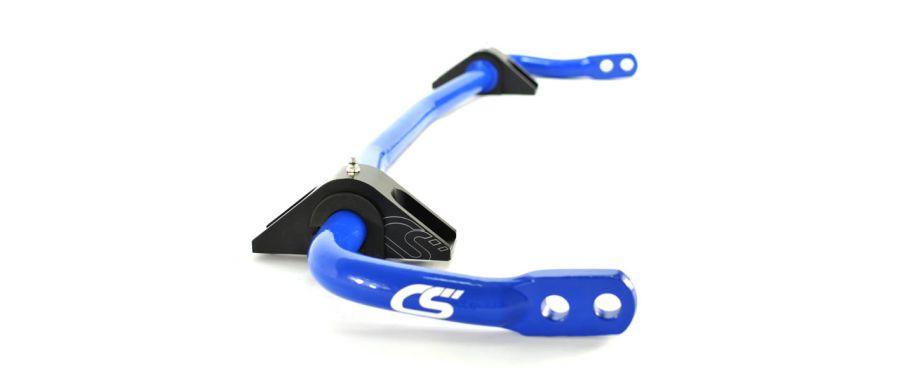 The rear sway bar comes paired with some very nice billet aluminum brackets with Zerk fittings for servicing. The bar is a solid piece so you'll never have to worry about breaking it. It's also two-way adjustable, allowing for stiffer or softer settings depending on how you like to drive and what you're driving.
Brakes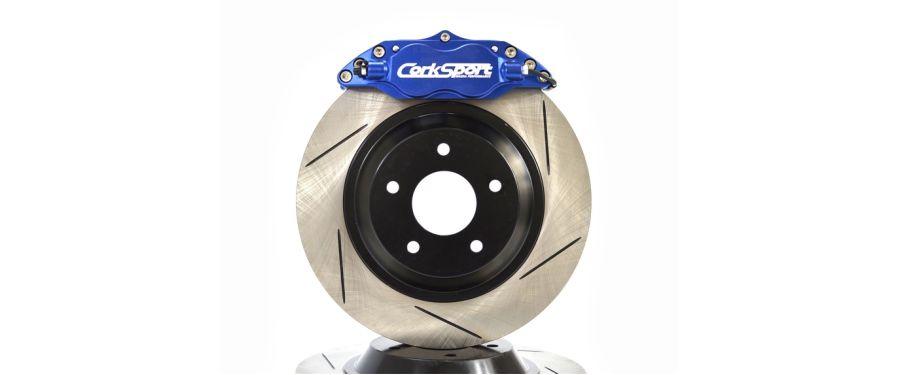 Not only do these suckers stop, but they're also lighter, removing 7 pounds of unsprung weight. Stainless lines are also included to help improve the pedal feel.
The brakes are 4 pot calipers made from 6061-T6 aluminum, which comes anodized for a long-lasting finish. The rotors are 28mm larger than the factory rotors.
Styling mods
Although these cars already look great, we offer a few tasteful touches that you can add to your car to really help tie the whole package together.
Exterior
Every car enthusiast hates a front license plate, but we also hate getting pulled over for not having one. A good compromise is choosing not to drill into your bumper, offsetting it poorly and blocking your car's sexy curves. Our license plate kit utilizes your factory tow hook so it's easily removable if need be!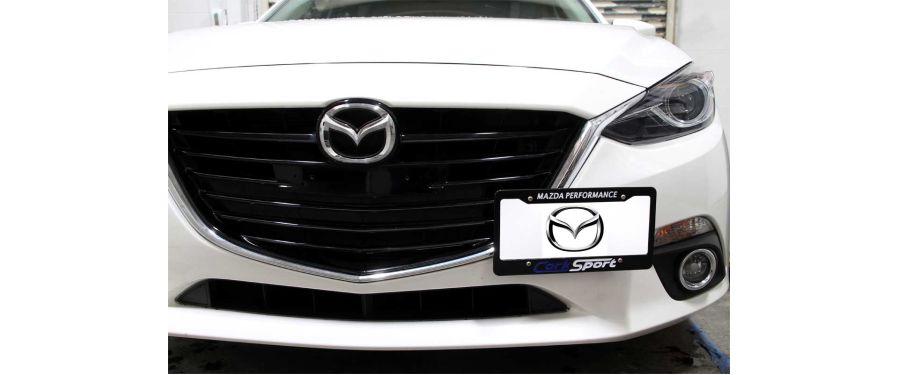 Also, check out our fog light kit to replace those yellow factory ones. They consist of a very crisp 6000K LEDs that will definitely add to the front end and provide that high line look you want.
Interior
The average American spends approximately 17,600 minutes in the car every year. That's a lot of time to spend holding onto your shifter and steering wheel. So, treat yourself to an upgrade! Our leather steering wheel features a much thicker ring, flat bottom, and aggressive thumb grooves, all while maintaining OEM fitment, stereo controls, and an airbag. As most people come to find, it's your favorite mod — you just don't know it yet.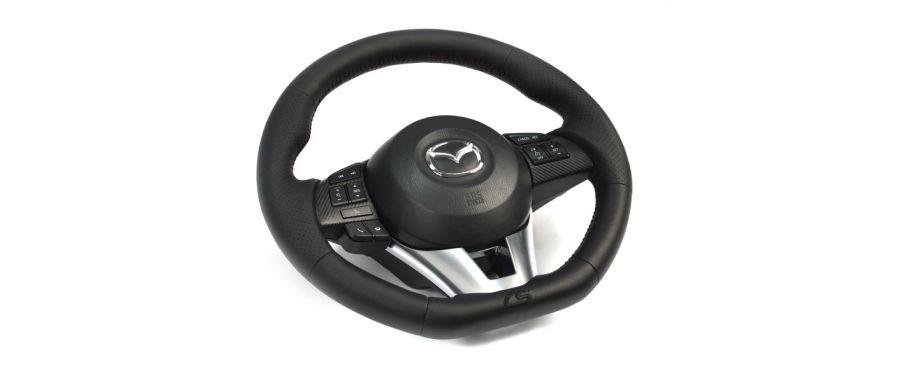 Our leather shift knob (for those of you with manuals) is an incredibly nice touch that ties in with the steering wheel perfectly. At 325 grams, it's heavier than stock to help you smoothly change gears. The leather is also much nicer to the touch.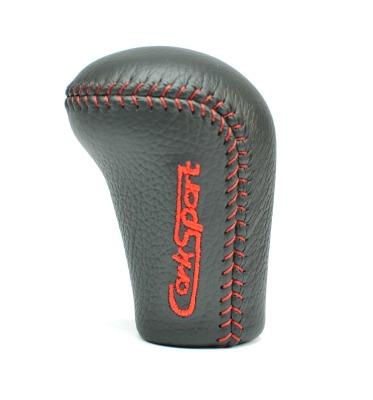 Also, If your car didn't come from the factory with LED lights, then you don't need to miss out! We sell a full kit for the interior that features all the lights you need for the inside as well as the license plate. You'd be amazed at how much better the inside feels with that extra touch of ambiance.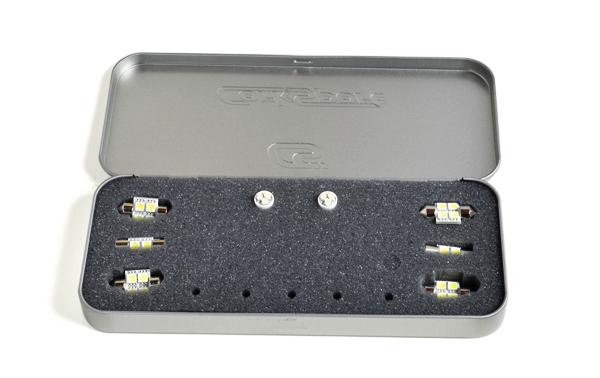 I hope that this helps you figure out some awesome things to start doing to your 2014+ Mazda 3. We have plenty more that I didn't even get to talk about, so check us out at www.Corksport.com!
And if you have questions, just give us a call at 360-260-2675.
Cheers,
Brett @ CS