A couple weekends ago CorkSport held an impromptu Mazda competition at the last SCCA event this year in Portland, OR. A few of the guys from MazdasNW.com showed up to come have some fun with us in the Pacific Northwest sun (Rain). There were quite a few large puddles out there as Travis found: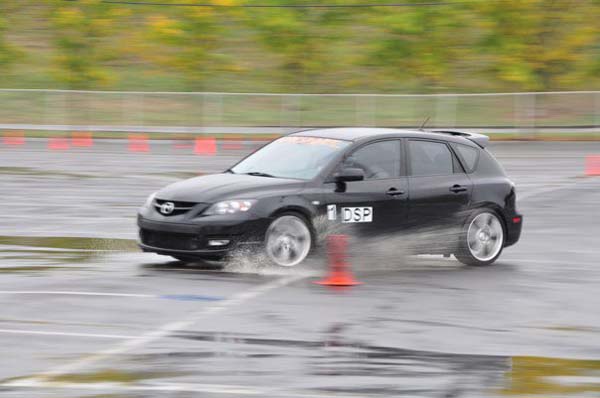 We had two classes to compete in, Turbo Class and N/A Class. The weather made it difficult for any racers to turn in good lap times, and the MazdaSpeed3s were having the most trouble out there trying to turn in anything resembling a decent lap time. With the course set up the way it was they were not able to get out of 2nd gear and had too much power to put to use on the very wet track. Marty Chen in his Speed3 managed to keep it together for the win in the Turbo category with a time of 50.94.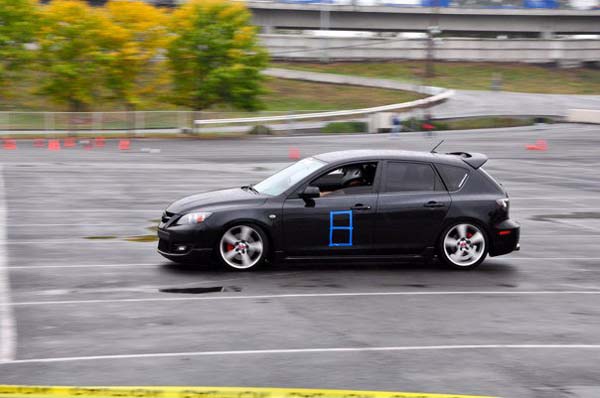 Erik Getty got to run his Miata in the first run group before it started to pour down rain and turned in a time of 48.07 giving him the win for the N/A class.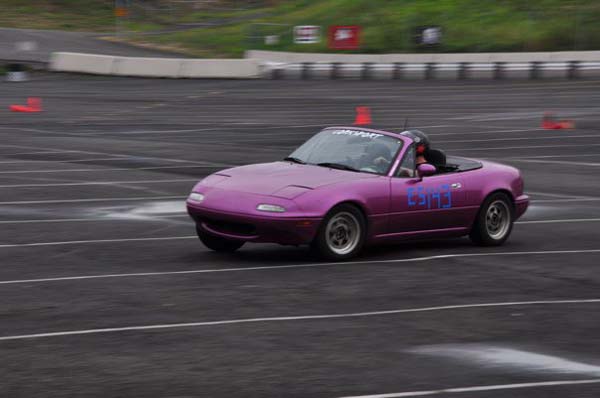 Congrats to Marty and Eric, and thank you to everyone that came out and I hope we can do this again next year!
– Chris