A couple of weeks ago, CorkSport was contacted about a toy drive put together by a local car group called Tuner Coalition. They had heard about a group of kids at a local hospital that had hardly ever experienced a true Christmas. CorkSport loves to give back to the community, so we wanted to make some kids super happy this holiday season.
We all know that Christmas is about giving, so that's what we did. I learned there is no better feeling than knowing your contribution will make a world of difference in someone's life. That is our main goal here at CorkSport. We strive everyday to help our customers meet their goals and enjoy their modifications. It's all about bringing happiness to others. And just look at how happy these kids will be.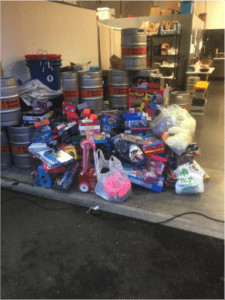 This was not only a toy drive, but also a car meet. I brought my Mazdaspeed, and there was a first generation Mazda 3 that had some cool exterior upgrades. I also had the pleasure of meeting some really cool people. Even though we drove different cars, we were there for the same reason and shared the same passion for cars.
I had the pleasure of talking to a guy that owned an Ecoboost Mustang. He had a lethal performance turbo kit installed on the cusp of making 500whp. Needless to say, his engine bay was really clean; it had been meticulously hydro-dipped by a friend of his. I always liked the Ecoboost Mustang for its indirect relationship with Mazdaspeeds. The car definitely looked cool, and drew a lot of attention. He was a very humble guy and only had nice things to say about the my Mazdaspeed. He saw the front mount intercooler on my car and instantly had to know what was under the hood.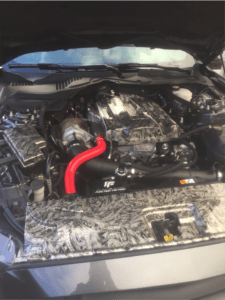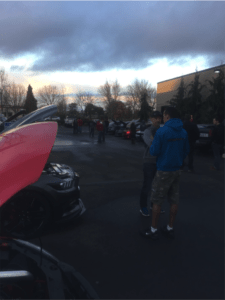 CorkSport loves to be a part of these types of events, and we encourage anyone to participate as well. We are here to help our community in any way possible. We would love to hear about some of your holiday car meets, and any kind of fundraisers you may have attended this holiday season! Get in touch with us on Facebook and Twitter to share your mods and stories.
Cheers,
Luke