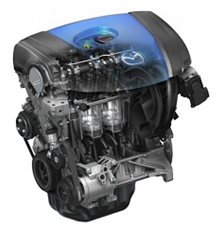 After releasing the CorkSport Mazda 3 SkyActiv Power Series Intake, we received several questions about the differences between the SkyActiv and traditional motors. We are writing this technical post to provide some insights into the differences we have seen while testing and developing new parts for the SkyActiv engine.
"SkyActiv engine" is a phrase from Mazda that denotes their direct injected, high-compression motors. This is a technology similar to how diesel engines run, in that it is direct injected and one of the many reasons the SkyActiv engine is able to get such high gas mileage.
Your average fuel injected motor runs 10.0:1 compression and fuel pressures of around 45psi whereas the SkyActiv engine runs a very high-compression of 14.0:1 and extremely high fuel pressure of up to 3000psi. Most people will think 3000psi is a typo, but I assure you it is not.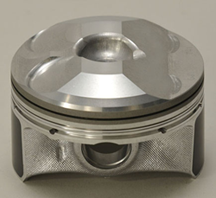 The piston pictured to the right shows how different SkyActiv pistons are compared to a conventional motor. It is a much more complex piston shape that includes a cavity in the center where the spark plug fires to provide a heat-loss reduction. Fuel is sprayed at the piston in order to prevent detonation or "knock", allowing the engine to run leaner while making more power.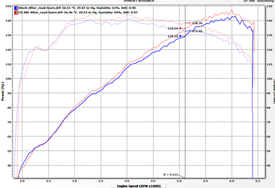 Another big difference is that the fuel is dispersed into the air inside the cylinder. A conventional fuel injected motor will mix the fuel and air in the intake manifold or in the intake manifold runners. Because fuel normally acts as a cleaning agent for the valves, this could be seen as a negative for the SkyActiv engine design.
We have all seen the commercials about how the gas cleans your engine. This is true, but when we move the fuel out of the intake manifold and into the cylinders, this benefit no longer exists making it more critical to maintain the engine.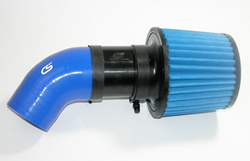 Adding a CorkSport SkyActiv intake will help with this by keeping the engine clean of dust and pollutants and the filter can be reused time and time again.
There are many great benefits to both the design and functionality of Mazda's new SkyActiv engines. In initial testing our CX-5 saw increased torque and almost 40mpg.
We are looking forward to developing many more aftermarket performance parts to support this new technology!
Brydon-
Related SkyActive Parts