One great thing about racing is that you always keep tweaking the car to see how you can make it better. Each track presents a different challenge and setup requirements to keep you on your toes.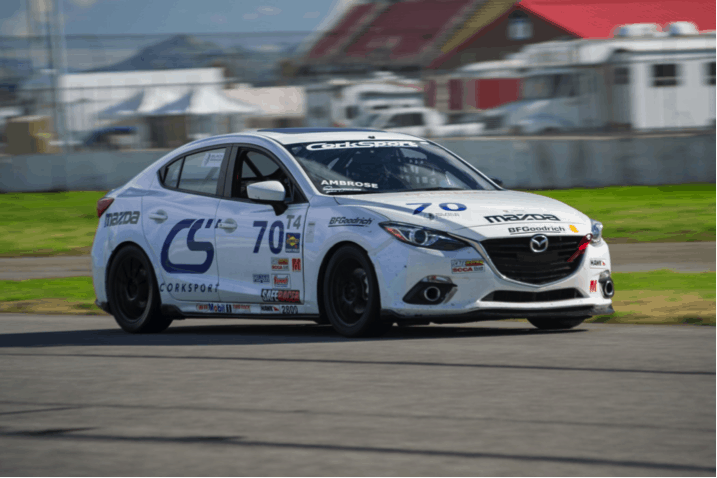 We've been developing our SCCA Touring 4 (T4) class 2015 Mazda 3 into a viable competitor, and we recently got the final piece we needed to make it a strong candidate in Indianapolis this year for the SCCA National Championship Runoffs. That final piece was a limited slip differential.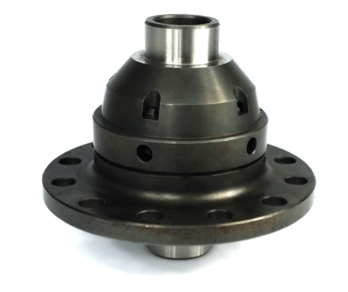 A limited differential helps with traction, but it changes the handling characteristics of the car when you install it. We entered the SCCA Majors event at Auto Club Speedway in Fontana, California, to see how the car would do with the new differential. The biggest change was the handling; it was tight which means the car wanted to understeer. The car's existing setup for ride height, toe, and camber would need to be adjusted to help remove the imbalance we had created.
The first thing we changed in the car was the ride height. Some concerns were brought up during discussions with Kenton Koch, our driving coach for the weekend (and a championship driver in several series). He pointed out this was one of the easiest changes to make on the fly. One thing to note: When you change anything, you need to make sure your change did not move something else. Once we had raised the car up half an inch, we took a look at the toe and camber settings. In this case, the car was right where we wanted it, so we headed out to try the new settings along with a 5psi bump in rear tire pressure.
The changes yielded a big boost in performance. We went from 2:02 around the track to 1:58, and moved up during the race from sixth to third. The car was fairly neutral around the track, but we still were not getting any oversteer. We opted to raise the rear of the car another full turn on the springs to see if we could get the change we were looking for. Another check of the rear toe settings after the change showed the new setup was good.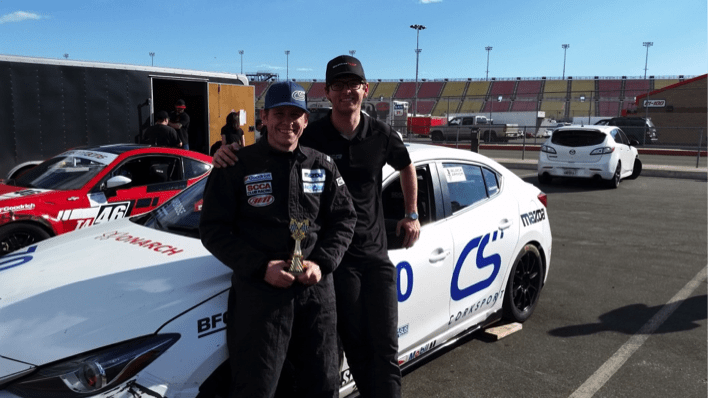 That last turn did the trick in regards to oversteer. There was a hairpin corner where the car would oversteer too much, and it required lots of counter steering to stay pointed in the right direction without looping the car. Creating rake in the car was counter to advice we had gotten from the manufacturer of the suspension we are running. Sometimes going against the grain of what everyone else is doing can lead to some good discoveries and lessons learned.
We are already working on a new list of things to try for the next event and the opportunity to make our Mazda 3 a championship-winning car for Indy.
Derrick