My history as a wrench wielding mechanic in a goon suit is almost exclusively as an enthusiast, and over the years I have spent a lot of time making mistakes using the wrong tool for the job, as well as sourcing reliable tools at the best prices so that I could make otherwise difficult jobs substantially easier.
Because of this, I most certainly do not own a $10,000 6′ tall rollaway SnapOn toolbox. Most of my tools are Craftsman, and a handful of my tools came from the dreaded Harbor Fright. Typo intentional. I figured this week I would take some of what I have learned and pass it on, as well as recommend a few tools that I have found indispensable.
Feel free to discount anything I say or condemn me for being a cheap bastard, but I have managed to get by with a lot of cheap tools and a number of really high end ones where they were necessary.
Where to Buy?
A few things to think about when it comes to purchasing your tools are the level of customer service you can expect when the quality of the tool fails to exceed it's mission in life; the amount you're spending for that extra assurance and the risks associated with using a tool for the application in question that is substandard. These questions make my buying decisions simple. If I use a Harbor Freight air saw on a piece of plastic radiator core support and it fails, I do a local warranty return or throw it away, no harm no foul. But if I have to choose a torque wrench or a hand tool that I'm going to be using regularly , I'd be better off going high end based on the job I'm going to expect it to do and the frequency I use it. In the case of the DeWalt pictured below, I know all of the replacement parts are reasonably priced and available online. And, I can talk directly to a DeWalt wholesaler locally to remedy Warranty claims, so Overstock.com might be a perfectly fine place to source that item to save an extra $20-60.
Battery Powered 1/4 or 3/8 Drive Impact Wrench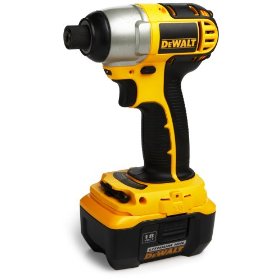 There are two options here for a small versatile impact system: the 1/4 Hex Drive (like an Allen Wrench but has square drive bits) and the 3/8″ Square Drive (Like a Ratchet). The Square Drive is going to deliver more torque and generally runs off an 18v or higher battery, where as the 1/4″ Hex variety runs 18v maximum for the most part. The benefit of the hex drive is that it runs screwdriver bits and some hex drive drill bits and is a little more versatile…but you pay for that in lack of torque. The Rigid hex drive we use around here will break loose most chassis brace bolts and almost everything in the engine compartment aside from head bolts, turbo bolts, etc. It won't always break loose exhaust nuts/bolts, so it requires breaking those loose by hand. But that DeWalt pictured above, it cracks out 110ft lb of torque with a Max RPM of 2700. It's not cheap by any means, kitted up at a retail (read: you can get it cheaper) of ~$350, it's a big pill to swallow, but when it cuts your time drastically on projects and replaces half of the tools in your box before you even buy them, that's a heck of a deal.
Either way, these are cordless, airless, versatile, have the potential (depending on brand, drive style, and voltage) for being extremely high torque (some even available in 1/2″ Drive with 36v A123 Li-Po Batteries that punch over 300ft lb of torque).
Universal Impact Sockets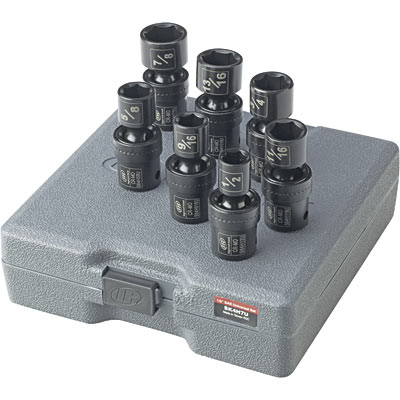 These are awesome and get into some harder to reach spots, even if you use them on the end of a ratchet/extension combo or with a breaker bar. Generally, they have a less aggressive universal joint so they work well at getting into a tight space, but don't promote rounding off of the heads of nuts and bolts due to that aggressive angle. Don't have a wobbly socket and want your standard universal to stay put better? Use some electrical tape and wrap the universal section to keep it from turning 90 degrees away from the work while you're lining things up. On these sockets, I almost always go Harbor Freight Pittsburgh Brand or some other Taiwanese Made manufacturer. Why? Because I've never had an overseas impact break or round off a nut/bolt. Perhaps I'm just lucky so far, but I'm not spending more than I need to on a tool like this.
Long Extensions.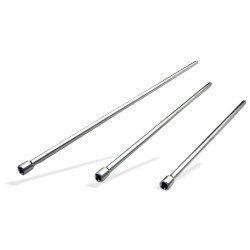 I don't know why I never owned a two foot long 3/8″ Drive Extension until recently, it is by far one of the handiest tools in the box – allowing me to get into places I couldn't in the past. This combined with a universal or a wobbly impact socket gets my hands out of the engine compartment where I'm guaranteed to bloody my knuckles, and into a place where I can add lots of torque with a breaker bar or a larger ratchet to get the fasteners loose.
Silicone Spray & Pentrant Spray
(Both of these are always in close reach when I'm working on cars)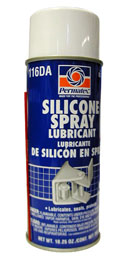 The silicone spray is excellent to help lubricate tight parts like exhaust hanger bushings, polyurethane suspension bushings and silicone hoses. Also works well on rubber parts that have become brittle. Keep it OFF of your paint, it has a tendency to soak in and prevent adhesion of future paint jobs. If you must use it to clean black rubber/plastic trim on your vehicle, don't spray it on, spray it on a cloth and wipe it on. WD-40 is often used in place of silicone spray, but true silicone spray is substantially different than WD-40….which is a bit of a cross between penetrant and silicone spray. If you're bored – check out
2000+ uses for WD-40
.
The penetrant spray is a must-have on the workbench. In half of the bolts or studs I have seen broken off due to a seized nut on the other end, I can confidently say most of those would have cooperated had they been thoroughly soaked with PB Blaster or Aerokroil. Both are top of the line penetrating sprays, although I prefer Blaster, because the 'kroil is freakishly expensive out here (although from my experience with it I am very impressed). Tapping on fasteners that have been soaked does help the penetrating action and if the nut starts to back off and re-catches, spray it again, tighten it a turn or so and then back it off again.
Ratcheting End Wrenches (especially the pivoting ones)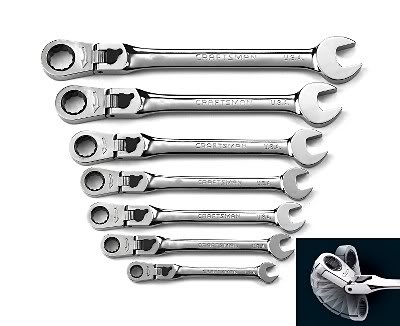 I tend to work on nothing but metric fasteners in cars and because of that I cut my tool budget in half. Which allows me to splurge every once in a while with things like these pivoting head ratcheting end wrenches. They come from a number of different companies: GearWrench, Craftsman, Snap-On, Husky, etc.
There are a few things to look at when you evaluate a ratcheting end wrench set: toggle, internal strength, overall thickness and other features. Toggle is whether or not you can change directions without flipping the wrench over. In my opinion this is useless – especially if you have a set of ratchet wrenches which lack the canted angle of the box end that you find in standard non-ratcheting box end wrenches. The next option is internal strength – this usually goes hand in hand with quality but also with the number of detents in the ratchet mechanism – so ask around to your tool counterman as to which they have seen returned broken the most often. Thickness is also important. A strong ratchet wrench that is nearly as thick as a standard ratchet isn't going to be helpful in 90% of the places where you need the functionality of a ratcheting end wrench. Finally there are a number of different features in ratcheting wrenches: Some have interchangeable heads so you can get the effect of a ratchet with a through-hole in it. Others have pivoting heads (as shown in the photo) which pivot up to 90 degrees to get into a variety of areas for tough jobs. That set in the photos evidently can actually lock the pivot angle.
Want to read some more about cool tools for your shop and which tools are the best for the job? Check out some of these forums where people regularly discuss tooling and shop layout and practices:
https://www.garagejournal.com/forum/
Got some other forums that you like to browse when choosing tools or choosing plans for your shop? Make a comment here to share with others.
– Jason