We are proud to release the https://corksport.com/2018-mazda-6-2.5l-turbo-boost-tubes.htmlCorkSport Upgraded Boost Tube for 2018+ Mazda 6 2.5T and 2016+ CX-9 2.5T. The CorkSport boost tube is larger, stronger, more reliable, and of course better looking than the OEM rubber tube. Increase throttle response down low, hit boost targets easier and future proof your ride for mods down the road with a simple 1-hour install. Read on for full details and be sure to check out the R&D blogs here and here for the backstory.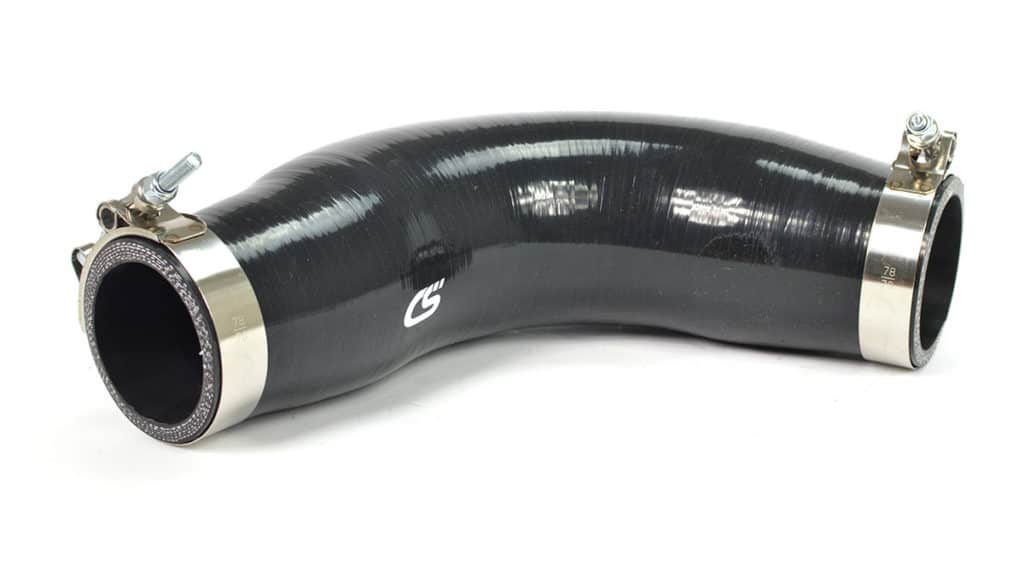 In case you haven't read the previous blog installments, the CorkSport Boost Tube improves on the OEM boost tube by first strengthening the tube. Instead of using rubber with one reinforcement layer, the CS boost tube use silicone with 5 layers of reinforcement. Aside from the extra layers of reinforcement, silicone stays strong at high engine bay temperatures that may cause rubber to flex excessively. In addition, silicone lasts longer and will better resist cracking as your Mazda 6 Turbo ages. The OEM boost tube is made from materials very similar to the OEM Mazdaspeed 3 boost tubes that showed signs from aging extremely quickly, especially when subjected to higher than OEM boost levels. Cracking or splitting of the OEM tubes results in boost leaks and a poorly running car, definitely not what you want from your brand new SkyActiv 2.5T.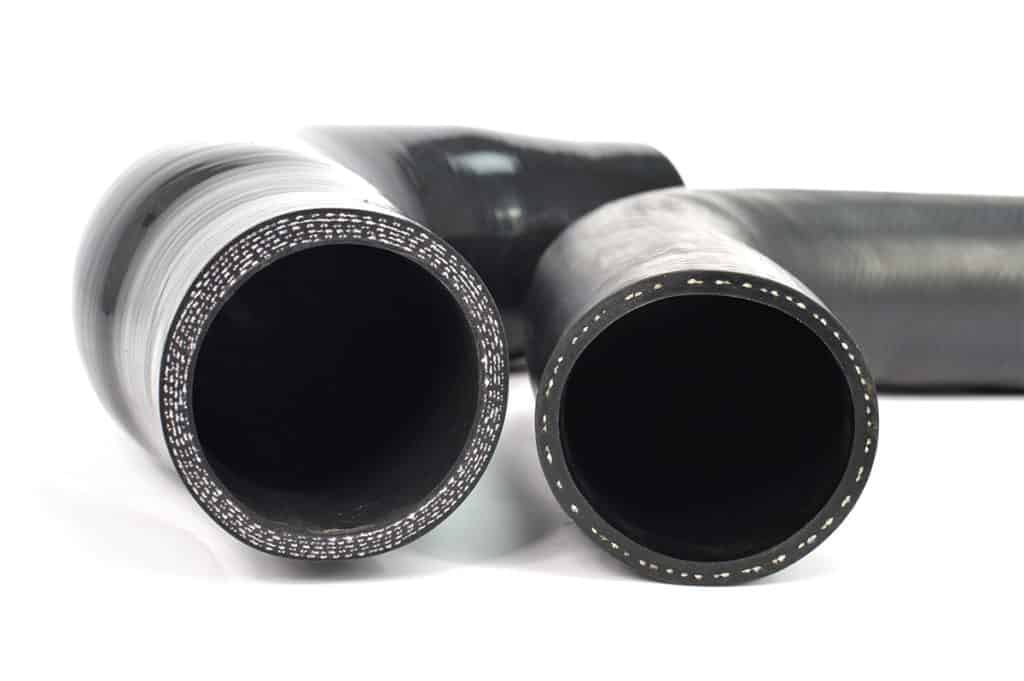 The added strength prevents the CorkSport Upgraded Boost Tube from expanding excessively when subjected to pressure. When pressure tested at 20psi (the largest pressure we have seen at the intercooler outlet), the OEM tube was shown to expand 12% at the internal cross-sectional area. The CS tube tested under the same conditions expanded 3x LESS. This difference would get even larger when subjected to the same pressure at a higher temperature. What does this mean for performance though? When you get on the gas, the boosted air will have to expand the tube before it can enter your engine. The less the tube expands, the easier it is to hit boost targets, and the better throttle response you have, especially down low in the RPM range.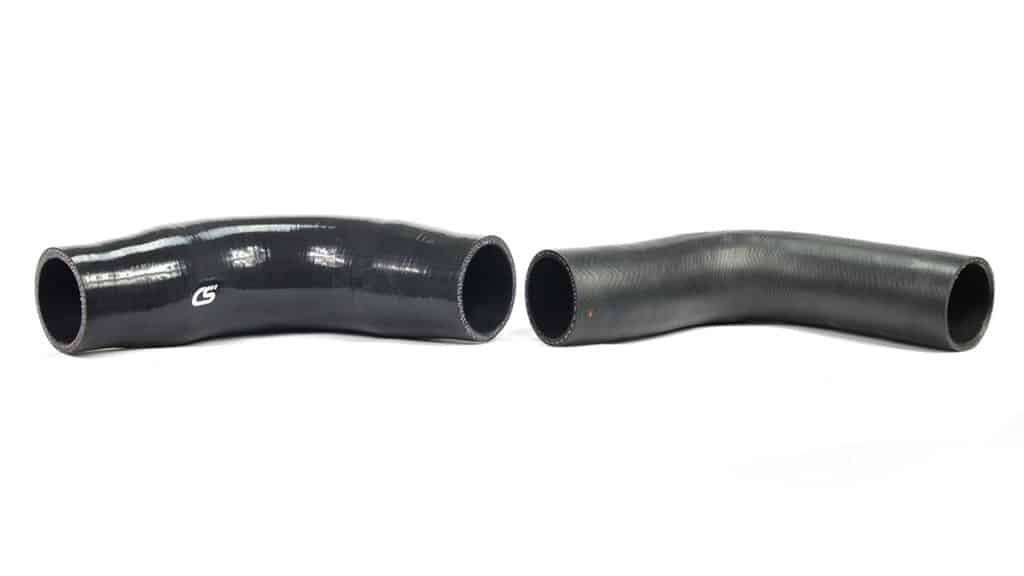 The CS Boost Tube also is a larger inside diameter than your OEM tube. It is 3" through the middle vs. the OEM ~2.44". Since this area of the charge piping system is directly ahead of the throttle body, this large volume of air has the same effect as it does with our GEN2 Mazdaspeed3 FMIC kit, reducing boost lag and increasing throttle response. For full info on why this happens, check out the release blog for that kit here. As a basic overview, the large volume of air right before the throttle body fools the engine into thinking it has a larger intake manifold plenum than it really does. While not as severe of an effect with just changing this boost tube, try it for yourself and see what you think!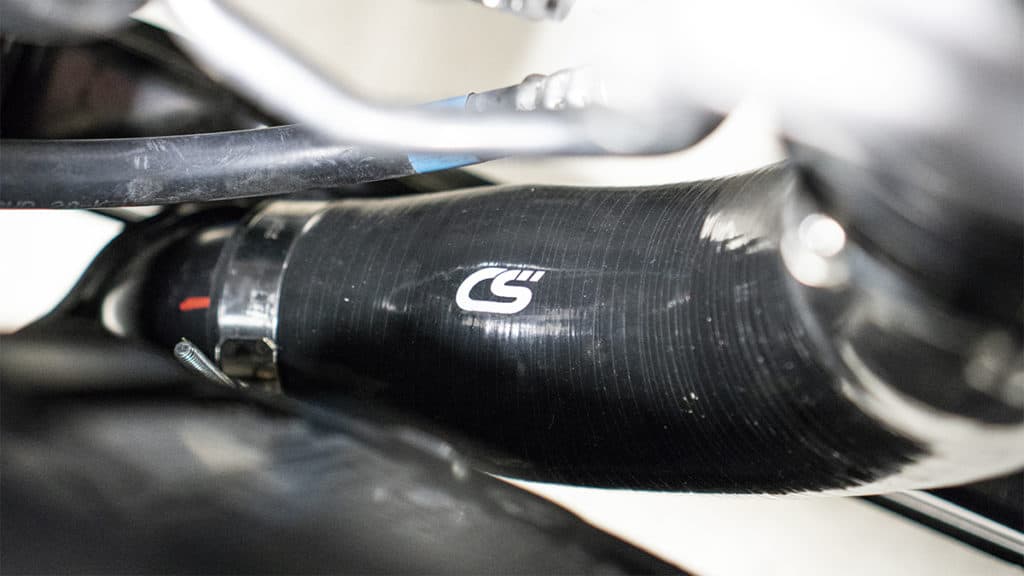 Installing the boost tube is a little tricky due to where it is located, but we include high quality installation instructions to make it easier. Even so, it can be installed in an hour or less in most cases. We also include polished stainless steel T-bolt clamps to ensure a complete seal and add a subtle visual boost.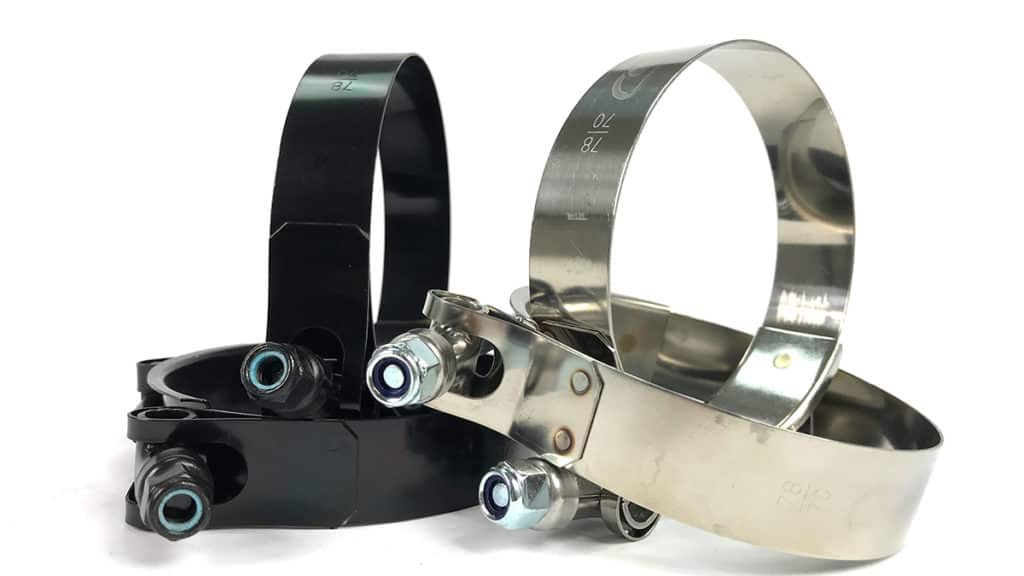 Be sure to check out the product listing for more pictures, the install instructions, and a detailed product video. Let us know if you have any questions, we'll be sure to help you any way we can!
Lastly, if any of you are looking for a more serious upgrade, stay patient, our FMIC upgrade & full piping upgrade kit are coming soon!