Another Gauge added to the CorkSport Lineup!
We are proud to announce the new CorkSport Coolant Temperature Gauge. It uses the same components and materials as all our other gauges so you can be sure that it will look good. Matching your existing CorkSport Mazda gauges, and most importantly, clearly and accurately provide you with the engine monitoring you want.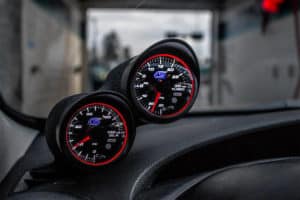 As with our other gauges, the CS Coolant Temp Gauge is designed to be good looking and easy to read. By using a simple and clear design, a quick glance at the gauge is all you need to know exactly what temperature your engine's coolant is at. The gauge face is backlit with two color options to match your OE gauges, interior, and any other aftermarket gauges you may have. You can even wire the gauge to have a "night mode" where the backlighting changes to a different color once you turn your headlights on.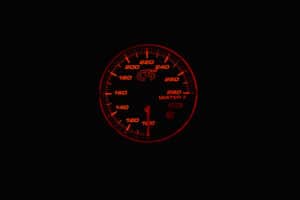 Don't let the good looks fool you, it is still a very accurate gauge. A 270° stepper motor is used within the gauge to provide rapid response and precise readings. The stepper motor also allows for more of the gauge to be an actual dial for even more added clarity. Finally, the appropriate sensor and wiring you need to install the gauge are included to ensure the gauge is displaying the correct value.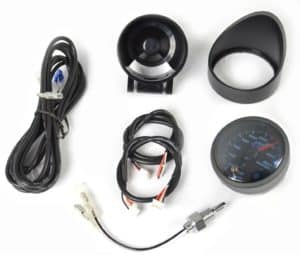 Since the stepper motor needs a small logic board to control it, we are able to pack a few extra features in with the gauge. There is a programmable maximum limit that when reached, that has audio and visual warnings. This means no more risk of overheating while out on the track as your CorkSport Coolant Temp Gauge will be blinking and beeping up a storm. You can also keep track of the maximum temperature reached while out on the track or after a spirited drive using the gauge's peak recall feature.
The CorkSport Coolant Temperature Gauge is a great mod to help you monitor your engine. Whether you are lacking a coolant gauge from the factory or simply want a number to go with your existing reading, the CS Temp Gauge has the accuracy, reliability, and looks you want.