Introducing the CorkSport Intake Valve Cleaning Kit. While designed specifically for the DISI MZR engine found in the Mazdaspeed 3, 6, and Mazda CX-7 turbo. Our kit is versatile enough to be used in a variety of direct injected (DI) applications and alleviates many of the pain points associated with cleaning your intake valves. For an explanation on why DI engines need their valves cleaned, check out our blog on cleaning Mazdaspeed intake valves. Read on as the CorkSport Valve Cleaning Kit could make your next maintenance job much easier.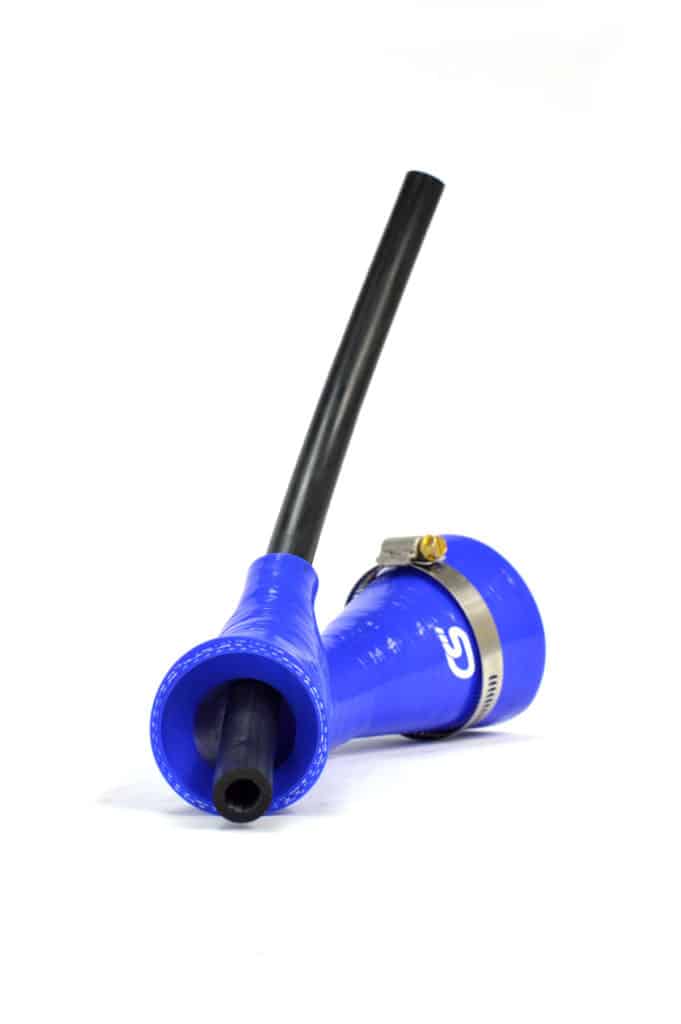 Despite its interesting appearance the CorkSport Valve Cleaning tool was carefully designed for ease of use. Starting at the large end, the cone shape was selected to accommodate a wide variety of vacuum hose sizes (1.50-2.5- inch OD) – it even works with the oblong-shaped hose we have in the CS shop! A clamp is included to keep the tool secure on the vacuum. Due to the slightly flexible nature of multi-layer silicone, clamping the hose creates a seal useful to get great suction from the vacuum.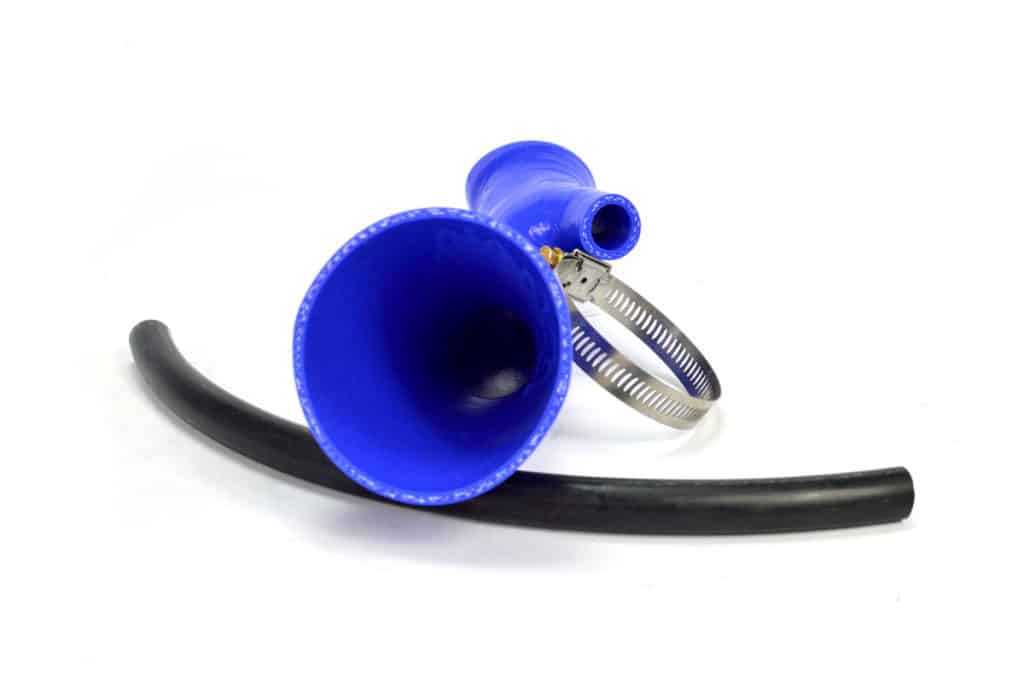 To provide the best fit for both the large and small intake ports of the DISI MZR, the opposite end of the valve cleaning tool also is flared. When in use, this flare compresses slightly, making for another great seal. This keeps the cleaning chemicals, media, and any carbon deposits from getting all over you and your engine bay.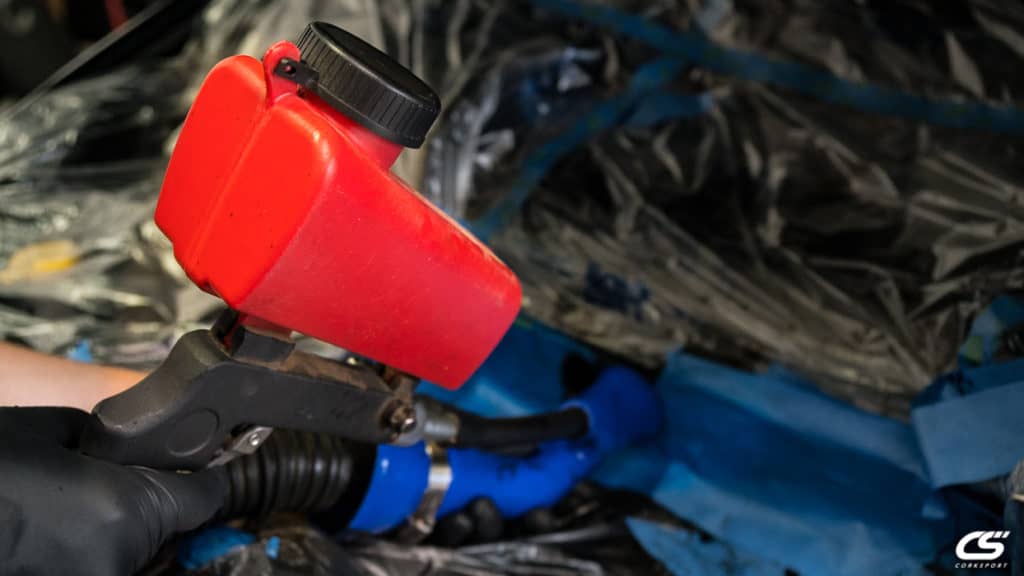 Last but not least is the small diameter offshoot on the side of the CorkSport Intake Valve Cleaning Tool. This is the port for a media blaster that helps make quick work of dirty valves. It is positioned for easy use, where one hand holds the CS valve cleaning tool while the other operates the media blaster. An abrasion resistant hose is included to fit on the end of your media blaster and travel down into your intake ports for direct blasting. Unlike doing this without the tool, you do not have to permanently modify your vacuum just to do valve maintenance.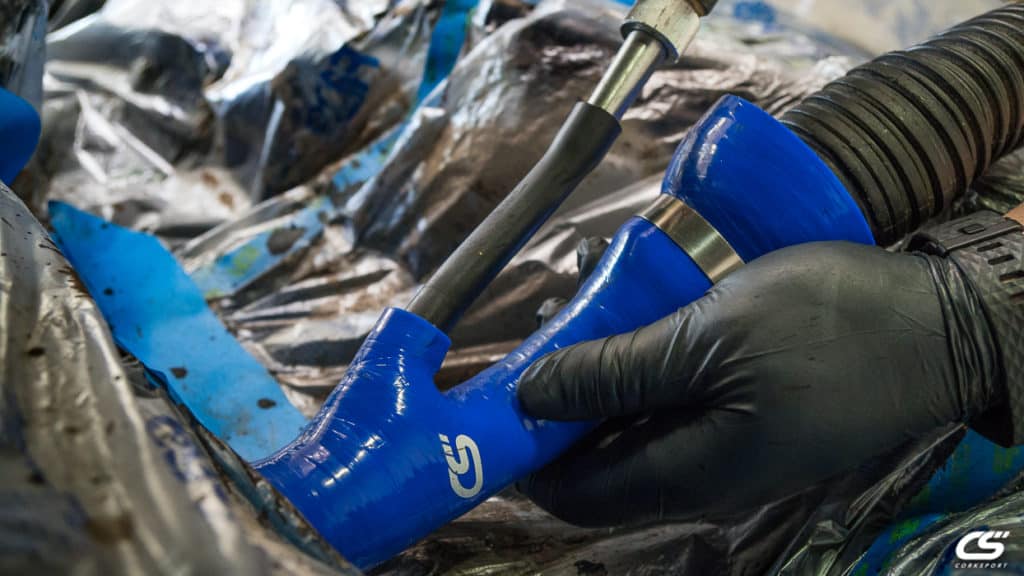 There you have it, folks, quite possibly the weirdest looking CS product ever created but it's quite useful!  Check out the listing for more details and to see the CorkSport Intake Valve Cleaning Tool in use.